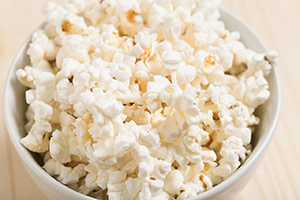 If you're searching for the best laptop for watching movies – there aren't that many wrong choices if you can spend $1000 or more. But if you need a budget option – that's where you can easily run into trouble. Trying to find a laptop with a good screen and a long battery life while avoiding terrible hardware can take a lot of time. Luckily, I've done all the research so you don't have to.
In the next 5 minutes, I'll cover what is important when searching for the best laptop for watching movies and what are the 6 best laptops for watching films between $170 and $1,100.
First off, let's look into what makes a notebook suitable for watching movies, series, and videos in general.
Essential requirements for the best laptop for watching movies
Performance
Processor
You don't need anything fancy to watch movies. A basic processor is enough for that.
There are 4 processor tiers:
(best) i7 non-U series processors (MQ, HQ, HK)
i5 HQ processors and i7 U processors
AMD A line, i3 and most i5 processors
(worst) Intel Atom, Celeron and Pentium
Out of all of them, I'd recommend to target for 3rd tier processors – Intel Core i3 and i5 CPUs. They're fast enough for watching movies and browsing the internet. Getting a laptop with i5 HQ or i7 U processor, for example, i5 6300HQ or i7-6500U means having an overall faster computer but these CPUs are entirely optional.