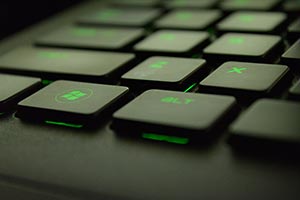 Balancing gaming and work is not an easy feat. The same can be said if you're trying to get a laptop that suits both. Though, if you're OK with a heavy laptop – balancing gets a lot easier.
I won't beat around the bush. This post is split into 2 parts – a guide to a great gaming/work laptop step by step and a list of recommended laptops.
Let's begin with the requirements for the perfect laptop for gaming and work. I think I won't surprise you by saying that finding the best laptop for gaming requires identifying what you need for working hard and playing hard.