Finding the best World of Warcraft laptop depends on your budget and on the visual settings you're willing to tolerate. Luckily, the core game engine is so old that there's no need to get top-of-the-line hardware. That should be great news if you're searching for a WoW laptop under $500.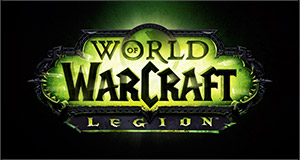 How am I going to find the best laptops for WoW?
Updated on June 5th, 2018. This time, I'm replacing all laptops with mostly 8th gen Intel processors and Nvidia Pascal graphics.
First, I'll show you what are the exact requirements for a laptop instead of the generic stationary PC-oriented requirements. Then I'll guide through each of them so you'll know where you can cut corners and what is an absolute must. Finally, I'll list out 8 best World of Warcraft laptops in their price ranges starting from $350 and ending with ~$3000.
Official requirements
I'll begin with Blizzard's official requirements for Legion. Of course, we could use requirements for Warlords of Draenor but to make matters simple, I'll assume you're targeting for your laptop to run well with the latest expansion and with new expansions in the future.
Minimum:

Intel® Core™ 2 Duo E8500
NVIDIA® GeForce® GT 440 / Intel® HD Graphics 5000

Recommended:

Intel® Core™ i5-3330
NVIDIA® GeForce® GTX 750 Ti (5400 3DMark'11) / NVIDIA® GeForce® GT 775M (6000 3DMark'11)
World of Warcraft laptop requirements:

Minimum Requirements
Recommended Specifications
Processor
Any 4th-7th gen i3, i5 or i7 processor;
AMD A6-5200 or up;
Intel M3-6Y30
i5-6300HQ;
i5-8300H;
i5-8250U;
any 4th-7th gen i7 Q-series processor (i7-4720HQ, i7-5700HQ, i7-6700HQ…);
(this does NOT include i7-*500U CPUs)
Video
Any integrated graphics in 5th-7th processor (except generic HD Graphics and HD Graphics 510);
Any dedicated Nvidia graphics card;
AMD Radeon R7/R9 M300 series
Nvidia GTX 960M;
Nvidia GTX 1050;
Nvidia GTX 970M/1060 for high frames above Full HD resolution
Memory
4 GB
8 GB and more
These requirements are NOT official – I used the official requirements to match their recommended components to equivalent laptop parts. I used 3rd party benchmarks including 3DMark and PassMark tests.