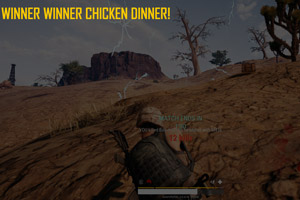 PlayerUnknown's Battlegrounds is one of the games that will make you upgrade your PC. When I first started playing PUBG during early access, I still had a 5-year-old laptop that did not match well with PUBG. I could barely reach 25 FPS. I just couldn't take it. It was time to upgrade my setup. Even a couple of my squad friends had to upgrade their laptops to get decent framerates.
I have looked at over 1000 modern laptops, filtered them down to 229 laptops. All of them have at least 970M or GTX 1050, 1080p, 8 GB RAM, high-performance processor (more on that below) and a Solid State Drive. Then I boiled it all down to top 6 laptops. On top of that, I've included the complete spreadsheet of all laptops, their specs and their benchmarks at the end of the guide.
2018 June Update. Post has been updated for the new Sanhok map release.
What are we looking for?
First of all, we need to start off with the key requirements for PUBG. And I am not talking about minimum system requirements because as we all know it, they tell close to nothing, especially for laptop users. I am talking about benchmark-based requirements.
High-end processor
It is quite easy to list out processors by their performance. Passmark or 3DMark benchmark list shows the best CPUs for gaming. Just don't forget to filter out desktop processors.
With that in mind, here's the list of recommended processors for PlayerUnknown's Battlegrounds, where higher is better:
TL;DR
i7-8750H
i7-7820HK
Ryzen 7 1700
i7-7700HQ
i7-6820HK
i7-5700HQ
i7-6700HQ
i7-8550U
i5-8250U
i5-7300HQ
I have played PUBG on i7-3630QM (comparable to i5-7300HQ) and i7-6700HQ. The difference was significant. But even then, i7-6700HQ was just short of reaching high temperatures that start throttling it. That's why you shouldn't go for anything below i5-7300HQ and whenever possible, especially if you want to take advantage of a high refresh rate display, go for the top 4 CPUs on this list.
Graphics card
The second side of the gaming performance comes down to a graphics card. In this regard, you'll also need to spend some sheckles.
Luckily enough, Nvidia's 10th gen GPUs are good enough to handle PUBG on Very High settings at 1920×1080 resolution. Though, whenever playing at Ultra settings, you still might experience some annoying dips in FPS.
As for VRAM size, 3 GB is an absolute minimum with 4 GB being my recommendation and 6 GB being ideal.
TL;DR
So, the recommended GPUs are:
GTX 1080
GTX 1070
GTX 1060
GTX 1050 Ti
GTX 1050
I know, underwhelming. You could play PUBG on low/medium settings with GTX 960M-980M but that's already pushing it.
Worth noting, Nvidia GPUs now come in 2 flavors: regular Pascal (standard) and Max-Q. In short, Max-Q means that the GPU is slightly slower (~15%), consumes less power and produces less heat & noise. But even with that in mind, GTX 1060 Max-Q is similarly capable of running PUBG as the vanilla 1060. Look out for Max-Q GPUs if you want a thin gaming laptop.
Memory (RAM)
PlayerUnknown's Battlegrounds can bloat quite a lot of memory. So unless you want to restart PUBG every hour, you'll need at least 16 GB. Getting more than that is definitely nice to have but that's not essential.
Storage
Without a doubt, I recommend getting a laptop with an SSD but if you're going for a budget notebook, you just might need to settle for an HDD.
Optional requirements
High refresh rate
I'm a big fan of high refresh rate (HRR) displays. For my desktop machine, I use a 1080 Ti driven 240Hz monitor and it's a game changer even when PUBG is capped to 144 FPS. I won't get into details of how frame timings work, but long story short – higher hertz count will always produce smoother motion even at low FPS (under 60), though effect will be severely reduced. In our case that means that a laptop with GTX 1060 will benefit very little from a 120Hz panel, meanwhile 1070 or 1080 should be accompanied with higher hertzs to fully take advantage of their capabilities.
Most laptops have 60Hz panels. That's still the standard. But in the last year, HRR panels have become an expected feature in high-end gaming laptops and not just a gimmick. What should you expect? Roughly 70% of HRR laptop displays max out at 120Hz and 30% reach 144Hz. Difference between the two is negligible. I would rather pay attention to response times instead of the 24Hz difference.
Laptops w/ 120Hz panels start at $1,600 but become a standard feature only at $2,500 mark.
There are also some problems with these panels. First of all, they drain battery faster than 60Hz panels. Also, they are often paired with Nvidia G-Sync which is incompatible with Nvidia Optimus – so your power hungry graphics card will be running all the time which will deplete the battery even faster. A few laptops have clever mechanisms to switch between powerful Nvidia and power-efficient Intel graphics, but that requires a reboot and often opening BIOS. Finally, high refresh rate panels are almost always based on TN technology which, in contrast to IPS panels, produces narrow viewing angles, weaker color contrast. TN panels are single-handedly responsible for color shifting whenever laptop is not viewing at a straight angle. Though TN panels have 1 redeeming feature – they offer quicker response time which is especially relevant for gaming. That's not ideal and many gamers can accept this trade-off but definitely not everyone.
Ports
If you'll get all the requirements above right, then you're almost guaranteed to get a 15″-17″ laptop with all the essential ports: HDMI, USB 3 and 3.1 Type C.
Lightweight
Gaming laptops are not only closing the gap between them and gaming desktops, they're also getting progressively thinner. And that's commendable considering a lot of people are using their gaming laptops for work.
In our particular case, it might be quite hard to find a very lean and lightweight laptop that delivers the performance we need without overheating in the middle of a gaming session.
Of course, we'll not get a MacBook-thin laptop but some models from MSI and Asus seem to have made the right compromises to achieve sufficient gaming experience and thinner than average chassis.
These days, gaming laptops are within the 4 – 10 lbs range (1.8 – 4.5 kg). For comparison, MacBook Pro 15″ weighs 4.5 lbs/2 kg. That might be unreachable if you're going for the very best gaming laptop as there is a need for more room for the cooling system capable of handling 1070 and 1080 GPUs.
Long battery life
If you're going to play PUBG unplugged, I've some bad news for you – no matter the battery, they all fall apart when on full load. But if you want a longer battery life when browsing the internet or working on office-like tasks, then you could get a decent battery life even in a gaming laptop. Though, gaming laptops do not offer an all-day or even a whole working-day batteries. That's just not feasible with their power-hungry components.
Gigabit ethernet/Wi-Fi card
Most laptops I'm about to list come with either a gigabit ethernet port or a Wi-Fi card capable of reaching 1 Gbps up/down. That should be enough for gaming and streaming.
Best laptops for PUBG
1
Cheapest good laptop for PUBG
i7-7700HQ
|
GTX 1050 Ti (4 GB)
|
8GB RAM
|
128 GB SSD + 1 TB HDD
The first laptop on the list is the cheapest laptop for PUBG that I can recommend. With it, you can expect to reach 46 FPS on average with medium settings at 1920×1080 resolution. Of course, during engagements that might drop down to ~40 but that's still playable. And you can always lower down your settings to a low/very low preset if you want higher framerates.
This is one of the cheapest laptops with i7-7700HQ processor which was the most popular last-gen i7 laptop processor. Also, it has a small SSD for Windows and a small Steam collection. For everything else there's 1 TB HDD (5400 RPM).
Main drawbacks for this laptop are its short battery life and somewhat washed out and dim display.
View on Amazon
2
Best laptop for PUBG for $1000
i7-7700HQ
|
GTX 1060 (6GB)
|
16GB RAM
|
256GB SSD
If you want a laptop designed specifically for gaming and you can't go much above $1k – then Acer Predator has one great option. Helios model comes with an all-popular i7-7700HQ and a mid-range GTX 1060 GPU which would estimate an average of 67 FPS on medium settings. It also comes with an IPS panel for better viewing angles and a color contrast.
Acer Predator Helios also has an empty 2.5″ hard drive slot for a SATA SSD or HDD.
View on Amazon
3
Fast yet not expensive
i7-8750H
|
GTX 1060 3GB
|
16GB RAM
|
128 GB SSD & 1 TB HDD
If you want a mid-range mix of performance and affordable pricing, you should look for ASUS FX502VM. Compared with the MSI GP62 model above, it comes with a faster processor and a better battery life of 6 hours of web browsing. Due to the faster processor, you can expect an average of 76 FPS.
View on Amazon
4
A 17-inch all-rounder
i7-7700HQ
|
GTX 1070 (8 GB)
|
16GB RAM
|
256 GB SSD + 1 TB HDD
This heavyweight laptop is a great option if you want desktop-level performance but you don't want a desktop. It comes with a significantly better graphics card and a more balanced setup of SSD & HDD. Also it has a G-SYNC display and an IPS panel which will make its estimated 93 avg. FPS looking even better than on a regular TN panel.
Though this laptop is heavy and bulky which is great if you want easy access to internals and better cooling, but it can be a hassle if you regularly have to carry the laptop around.
View on Amazon
5
Desktop-replacement laptop for PUBG
i7-8750H
|
GTX 1070 (8 GB)
|
16GB RAM
|
256 GB SSD (PCIe) & 1 TB HDD
|
15.6″ IPS 144Hz
Time to showcase the only 144Hz laptop on this list. First off, it has Nvidia's GeForce GTX 1070 graphics chip and the latest i7-8750H processor. This should result in an average 105 FPS on medium settings.
Apart from great performance, it is a lot lighter than Acer Predator above. You might think that this would result in high temperature and in result thermal throttling. But it seems Asus has addressed this issue well enough so buyers are not complaining. Asus uses 3 fans and a modified fan case design to reduce dust accumulation so the system does not need regular cleaning as most other gaming laptops do.
Also, it has a high refresh rate panel with an IPS display. Sadly it suffers from similar gaming laptop problems – short battery life and a display with only an average brightness and contrast.
View on Amazon
6
Highest framerate PUBG laptop
i7-8750H
|
GTX 1080 (8 GB)
|
16GB RAM
|
512 GB SSD & 1 TB HDD
|
17.3″ 120Hz
Finally, the last laptop is a real beast. It comes with a i7-8750H and GTX 1080 – a dream setup for a gaming laptop. That would results in 114-125 average FPS. This is as close to desktop performance as you can get.
I won't surprise no one that this setup will need a massive chasis. This is the largest and the heaviest laptop on the list. Every other laptop that tried to fit in a full GTX 1080 (not an underclocked Max-Q version) just ended up heating up to a thermal limit and resulting in a strutter and FPS drops.
View on Amazon
Table of Best Laptops for PUBG
Comparison spreadsheet (BONUS)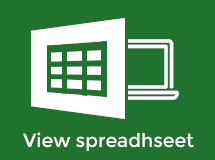 As a bonus, I'm providing a PlayerUnknown's Battlegrounds laptop comparison sheet with 230 laptops, their specs and benchmarks. Here's the link to the comparison spreadsheet.
Game optimization
To reach a decent framerate you'll need to keep your drivers up to date, uninstall bloatware (unneccessary apps that come with a laptop) and possibly tweak your game options.