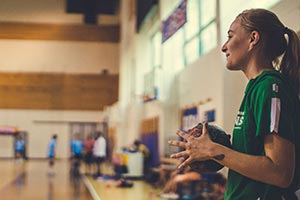 Let's face it; school and games don't typically get along in the minds of most parents and teachers. However, nobody is saying that you are prohibited from playing any kind of games or watching your favorite movies in your spare time, especially when there are various benefits of gaming.
I played way too many a lot of video games and I turned out quite fine. In fact, I remember spending my spare time upgrading my PC whenever a new game was released (blame GTA PC releases). But these days a desktop PC might not be the most practical solution for many. If you want a universal machine, you'll need the best laptop for school and gaming you can find.
So when you need to get a break and play a few games or watch a few movies, you will be glad you got the best laptop that can handle both your school projects and your gaming.
To help you out, I'll outline the requirements for the what we should be looking for and what are the 6 best laptops for school and gaming.
The Most Important Features of a School/Gaming Laptop
Portability
Screen size
First, we need to know whether you need a light and easy-to-carry laptop (~13 inches), a full-blown desktop replacement (17.3″) or something in-between (15.6″).
It all comes to your personal opinion what screen size you are most comfortable with. Wider screens usually equal better performance. However, even though smaller screens strongly correlate lower performance, they almost always result in lighter laptops with better battery runtimes. It's quite simple, in fact.
By having a wider screen, you get to play a lot of mid-range games – MOBAs and first person shooters immediately come to mind – and view movies somewhat better. Smaller screens limit the games you can play, but you can safely assume that you can play most games created by indie developers. You decide what you need – portability or performance.
Battery
If you've decided on an 11″-13″ – look for at least 6 hours of battery life. For 15″, it should be at least 5 hours. Finally, 17″ will not last you a full day of school and you might need to lower your demands in that area. When I'm mentioning the battery metrics, I'm not talking about the advertised runtime but an average of 3rd party tests of real-life tests. These are a lot more reliable and realistic.
Weight
If you'd like to carry your laptop in your bag, you'll need a light one.Considering how many books and notebooks I had to carry around during a typical day at school, I would recommend staying under 6 lbs. Let's not forget that getting back/shoulder pain from a heavy backpack is certainly not something you want when the terms are near.
Performance
If you think about MOBAs, RPG, RTS games, you will need to rely on a lot more on the CPU. Meanwhile, shooters and 1st person games, in general, are a lot more GPU demanding. However, on ultra high settings, the CPU, and GPU requirements are about equal.
If you know what games you will play on your new laptop, you can make a decision based on their requirements.
Processor
The minimum requirements for a gaming and school laptop CPU is an Intel i3+. Older processors may be adequate for school-related work, but newer games will be nearly impossible to run on any decent framerate.
A strong CPU is perfect for both work and gaming. Also, most games run quite smoothly on these two processors.
Here're some common examples for gaming CPUs:
Starting point (games on low settings):

i3-5020U
i3-6100U
i5-5200U
i5-6200U

Optimal processors (games on medium/high settings)

i7-5500U
i5-6300HQ
i7-6500U

Top-of-the-shelf processors (games on highest settings, but short battery life)

i7-4720HQ
i7-5700HQ
i7-6700HQ
i7-6820HK
Video Card
Mid-range games, as well as the newest titles, need GPU that can match processors performance. Most of the latest games use high-quality graphics that are very demanding on the GPU. And if you want to play above Full HD resolution – you'll need to emphasize this requirement.
A really great card for gaming right now is Nvidia GTX 960M. If you can go above in your spending, you should go for GTX 970M or a spanking new Nvidia GeFroce 1060. Anything above that is usually found in the desktop-replacement class of laptops and I would only recommend 1070, 1080 if you're a hardcore gamer with deep pockets and no concerns about weight and battery life.
A video card with at least 2GB of GDDR* VRAM would be sufficient for gaming. However, I recommend at least 4GB VRAM to play the latest games smoothly at Full HD resolution. A good graphics card will speed up work with video/3D graphics, so you might use that as a good excuse to get a high-end laptop, heh :D
RAM
Here's my spin on Parkinson's law – "PC habits change so as to use the RAM available for it". Once I upgraded to a 16GB laptop, the number of Chrome tabs I keep open doubled. True story.
But in all seriousness, if you're a heavy multitasker – you will most definitely need at least 8GB of memory. The more RAM you have, the more apps you can keep open. If you'd like a laptop that will be future-proof – go for 12 GB or 16 GB. Going for more than that is entirely optional.
Other features you can consider
Storage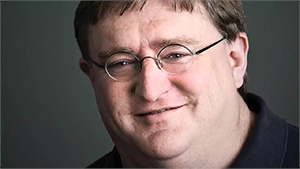 Many laptops nowadays come with more than sufficient storage space on HDDs. But if you want to be cool and hip, you'll need a fast SSD drive. And these sometimes don't have enough storage for a large Steam library. If you want to be ready for Steam sales, you'll need 500GB or even 1TB.
Here are a few scenarios.
First of all, do you have a huge collection of games? Then you'll need 1TB or more. Very likely, you'll need to have an HDD-only or SSD + HDD setup. SSD will be used for Windows and essential software for school. Meanwhile, the HDD will be dedicated to games, movies, music and etc. Two hard drives – an SSD and an HDD – would be perfect.
Scenario numero dos. You play only a few games regularly. You have a few favorites and a few games you try out once in a while but nothing that much. In that case, 250 GB might be enough but going for 500GB would be safer.
Scenario #3. You're a very casual gamer. In that case, for normal schoolwork and gaming, 250 GB drives are enough.
Are you a hardcore gamer?
Choosing the best laptop depends on the games you want to play.
Browser based games like Runescape and Evony require very little resources to play smoothly – and so do games created by indie developers.
To run popular games like WoW, Overwatch, League of Legends, Hearthsone, Dota 2 you'll need at least a mid-range laptop with a dedicated graphics card more expensive laptop that is a lot more powerful than its cheaper counterparts.
Lastly, if you want to play these games on highest settings or you want to play latest releases – you should look at laptops that cost at least $1000.
Convertible Laptops
These are relatively new, but they are very useful for people who don't always need a laptop. They are very portable because you can easily turn them into a smaller tablet if necessary. However, convertible laptops don't have the performance of normal notebooks. I would recommend them only for casual gaming.
The Best Laptops for School and Gaming
I will tell you right from the start that Asus and Acer are great options for the best laptop for school and gaming if you're on a budget. They manage to be quite balanced when it comes to CPU, GPU, and RAM. If you want a real gaming rig, you can consider MSI or gaming-driven brands (Asus ROG, Acer Predator, Alienware, Razer Blade).
1
Cheapest School for Gaming Laptop
i7-6500U
|
940MX 2GB
|
8GB RAM
|
250 GB SSD
|
15.6″ 1920×1080
|
6h 30min
This is the cheapest option for a school and gaming laptop, but it offers amazing performance for such as low price — $700 is a real bargain! The screen size (15.6") and battery life (6 hours and 30 minutes) are average.
The Intel i7 sixth generation processor with the 2GB GPU is a great combination for a budget laptop. You get amazing performance and can play the latest games at quite decent settings. It comes with a very good SSD of 250GB, but has no HDD. You may need more storage space in a few months time.
View on Amazon
2
Best Convertible laptop
M3-6Y30
|
HD 515
|
8GB RAM
|
512 GB SSD
|
13.3″ Touch IPS 1920×1080
|
10h
The Asus ZenBook Flipbook UX360CA-DBM2T is a convertible laptop that provides great portability because you can remove the screen and transform the laptop into a tablet. It also has very good battery life: 10 hours. You can use it the entire day at school or work.
However, the processor and video card are below average and you'll be able to play only the most popular games on low graphics settings. This is a great option if you want a light, easy-to-carry laptop that can be used for light gaming only once in a while.
View on Amazon
3
Great mid-range option for school and playing games
i7-6500U
|
960M
|
8GB RAM
|
512 GB SSD
|
15.6″ Matte 1920×1080
|
5h 30min
The Asus K501UW-AB78 is another great laptop for students on a budget. It has a reasonably fast processor (i7 6500U), good GPU for gaming and enough RAM for basic multitasking. The 512GB SSD drive is a nice addition to make it fly.
But it's not perfect: the display has a matte finish but no IPS panel, meanwhile its battery life is just about average.
Overall, considering the price, it's a great deal.
View on Amazon
4
Best laptop for school and gaming under $1000
i7-6700HQ
|
960M
|
12GB RAM
|
128 GB SSD (PCIe) + 1000 GB HDD
|
15.6″ Matte IPS 1920×1080
|
5h 30min
The MSI GL62 6QF is a very potent, well-rounded laptop for around $1000. If you are a heavy multitasker and like to have all your programs open while playing simultaneously, you will appreciate the 12GB of RAM. There should be no lag when running very intensive tasks.
You get a 1TB regular HDD for storing games/movies and a 128GB SSD for running the operating system.
The battery life is around average, at 5 hours and 30 minutes. It also is one of the heavier laptops that will need a dedicated carrying bag.
View on Amazon
5
Best 4K Resolution School and Gaming Laptop
i7-6700HQ
|
960M
|
16GB RAM
|
128 GB SSD + 1000 GB HDD
|
15.6″ Touch IPS 3840×2160
|
5h 30min
The Dell Inspiron i7559-7512GRY is a similar laptop to MSI GL62. A key difference lies in its 4K resolution display with touchscreen and 16 GB of RAM. It's a great addition for those that like to have 30 tabs in Chrome.
As MSI model above, this laptop can stay on for almost 6 hours of moderate use. Heavy usage, especially gaming, decreases the battery life dramatically, however.
View on Amazon
6
Best School for Gaming Laptop
i7-6700HQ
|
970M 3GB
|
16GB RAM
|
120 GB SSD + 1000 GB HDD
|
15.6″ IPS 1920×1080
|
4h
The Acer Predator 15 G9-591-70VM has all the components you need to run the latest games at ultra settings. Of course, you won't experience lag while dealing with homework.
Great i7 processor, 16GB RAM and an SSD for Windows – all great specs. Also, considering the fact that many new games require at least 8GB of RAM to work smoothly, you will also benefit from the additional RAM during your games. The laptop has one of the latest sixth generation i7 CPUs. This processor provides more than enough processing power to run the latest games and any of the most demanding programs.
The GPU has 3GB of VRAM. This means that you will not run into any problems playing the latest games on high settings. You can also play games and movies on a large external monitor without impacting the frame rate. The battery life is below average because these components drain quite a lot of power when under stress. You can use the laptop for about 3 hours 30 minutes of moderate activity.
If you can spend more on a laptop, you could go for Razer Blade.
View on Amazon
Table of Best Laptops for School And Gaming
Now that you know what you look for when searching for the best laptop for school and gaming, you can make your pick. Things like the screen size, storage space, and convertible features are subjective and depend on what games you want to play. However, you can surely find the good option among the six presented above.
As you'd expect, 6 options might not be enough for everyone. If you have further questions, don't hesitate to ask me using the comments section. I'll be happy to help you out!