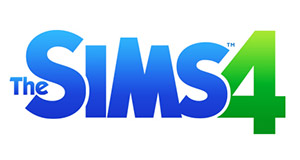 Sims 4 does not necessarily need a very fast laptop. In fact, it is one of the easiest games to pick a laptop for. Of course, if you want to get the best deal, which is exactly tailored to what you'll need to run Sims 4 – it helps to know what exactly you should be looking for.
To find the best Sims 4 laptop, I went through PC requirements, converted them to equivalent laptop components and what are the precise processors and video cards you should look for. Finally, I've picked out 5 best laptops for Sims 4 depending on your budget and the graphics settings you want to play the game on.
To begin with, let's examine what is important for a Sims 4 laptop.
What are we looking for in a Sims 4 laptop?
Official requirements
First of all, let's check the official requirements for Sims 4:
Processor: 1.8 GHz Intel Core 2 Duo, AMD Athlon 64 Dual-Core 4000+
Video card: NVIDIA GeForce 6600 or better
Memory: At least 2 GB RAM
DVD drive for installations using DVD
OS, Sound Card, Hard Drive, DirectX and other requirements are easily met by any modern laptop
There are a few more different 3rd party sources for Sims 4 requirements which can help us to get a better grasp on what should be our target. These are the recommended specs for Sims 4:
Processor: Intel Core i5-750
Video card: Nvidia GTX 650
Memory: At least 4 GB RAM
These system requirements are targeted towards stationary personal computers and not laptops. Now, I'll adapt these requirements to laptops one-by-one.
Also, we don't need to worry about Sims 4 expansion packs (Get to Work, Get Together), game packs, stuff packs and other DLC.
The Sims 4 Laptop Mode
Just before we start, I need to address The Sims 4 Laptop Mode. It allows running Sims 4 with very old and weak machines, including some of the cheapest laptops out there. That's why if you just want to run Sims 4 on the cheap – even the most basic laptop will be enough (more on that in recommendation section).