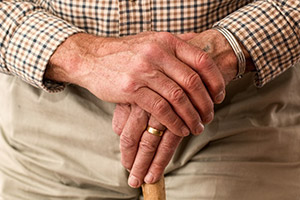 The requirements are not that high if you're searching for the best laptop for seniors. But that doesn't mean we can just buy the cheapest branded piece of metal with a screen and hope it goes fine. If you're buying a laptop for yourself, getting a laptop that will last is a good investment. And if you're buying it for a close relative – the last thing you want is to make them feel as you've bought them the bare minimum you could.
What we are searching for the best laptop for seniors?
Basic performance
Any modern laptop will do performance-wise. There's no need for anything fancy or complicated. I would simply advise not to get a laptop with a Celeron, Pentium or Atom processor if it's not a Chromebook.
If you don't know what Chromebooks are – they are not expensive basic laptops designed for the internet age. That means they are not designed with demanding software or gaming in mind. Instead, Chromebooks focus on ease of use, long battery life, and simple design. They run Google's own Chrome OS instead of Windows or MacOS. This system is very friendly to somebody who hasn't use a laptop or only needs one for very basic tasks: browsing the internet, video chatting with friends and relatives, watching movies and working on basic documents. All of that should be more than enough for most seniors.
Now, let's get back to the topic.
Any Intel Core M/i3/i5/i7 processor will be just fine for a Windows laptop and for a Chromebook – any processor will do.
When talking about RAM, you need to remember 3 numbers:
2GB – minimum for Chromebooks
4GB – minimum for Windows laptops
8GB – plenty for any task. Anything above 8GB is targeted to professionals and gamers.
Finally, you can ignore graphics cards altogether. Even a basic integrated chip in any Intel/AMD processor has enough muscle to drive basic daily tasks.