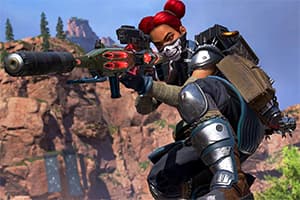 Updated: October 15, 2021. I remember when Apex Legends was first announced. It seemed that every streamer under the sun got invited into the closed beta and everyone was hungry for something fresh after a year of PUBG battle-royale formula (and its bugs) seemed to become stale. After a couple of years, it has managed to maintain its popularity. That's not only because of the well-executed concept, but also thanks to constant development. With a continuous stream of new legends, new game modes, and the latest Legacy update (the one bringing Arena mode), AL seems to be doing just fine.
Time to focus on what you've come here for. [What can you expect if you're looking for the best gaming laptops for Apex Legends](a list of top gaming laptops for apex legends)? Do you need one of the latest Nvidia graphics cards? Should you prioritize single-core or multi-core performance? Will a high refresh rate display help you to become a kill leader? To answer all of that and a bit more – I've done the research – best sellers, latest releases, reviews, and Apex Legends benchmarks. [The best laptop for Apex Legends is… well, let's just say it might not be exactly what you'd expect](the latest top gaming laptops for apex legends). Here's what we're going to do. First, I'll cover the basic requirements, followed by the [top budget picks](a list of best budget gaming laptops for apex legends) and, later – [top-end powerhouse options](a list of best high-end gaming laptops for apex legends). Now, as Lifeline would say, "I'm ready; let's get the job done".
Requirements for a Apex Legends laptop
Major

Graphics card
With Apex Legends, it's no secret that the GPU is the most important component. With this in mind, I've compiled three sections – bare minimum, recommend, and the best video cards for playing Apex Legends. You'll need to go for a graphics card that fits your budget and delivers acceptable performance.
Minimum graphics (under $900)
It's no surprise that integrated graphics fall by the wayside when it comes to demanding games. Though, I have to mention that Apex Legends can run on integrated chips and you could expect 45 FPS on lowest settings. It's nothing to write home about but it's quite a bit more than most other triple-A titles can deliver on limited hardware.
A suitable GPU for playing Apex Legends on the low-to-medium settings is Nvidia GTX 1650. It's a bare minimum video card, slightly dated, but it can reach a respectable 80 FPS on medium settings. Some under 50 FPS dips during explosions can be nasty but it's more than enough for a budget build.
Mid-range graphics ($900-$1400)
If you have the budget, step up the ladder from 1650 to a more competitive card. Here are the cards in perspective:
GTX 1650 – ~$800 with 80 FPS avg.
GTX 1650 Ti – ~$1,000 with 90 FPS avg.
GTX 1660 Ti – ~$1,100 with 130 FPS avg. (a nice bump!)
For medium-high settings mix, I recommend GTX 1660 Ti. I don't know what magic dust Nvidia sprinkled on the Ti version, but it's nearly 50% better than then non-Ti 1660. Also, AMD Radeon RX 5600M is a viable alternative.
Upper range graphics ($1400 – $2000)
In this range, we find latest mid-range dedicated GPUs from Nvidia – RTX 3060. It might be in short supply but if you manage to lay your hands on it – it's a great graphics card for a few years to come. These cards are considerably more powerful than the minimum recommended GTX 1650 and it offers ~205 FPS on highest settings. That's quite a jump from GTX 1660 Ti. Well, that's because I've jumped the entire RTX 2000s line, but I find those cards underwhelming – not as fast as the 3000s, yet not as cheap as the GTX 1600s. Maybe that's why Nvidia struggled to sell much of its RTX 2000s stock.
RTX 3060 is great for high refresh rate displays and it's capable of running any other modern AAA title without much trouble. You'll also get latest bells and whistles like DLSS and real-time ray-tracing that are lacking in GTX cards. That won't do much for Apex Legends, but it's a great addition for more visual-centric games.
Best graphics ($2000 and up)
For those with an appetite for performance, I recommend RTX 3070. It's a great option for 144Hz display or a QHD resolution. Heck, you could even get both in the laptop but that's stretching it. The differences between RTX 3070 and 3080 is very minor – so don't worry about picking the wrong one. RTX 3080 CAN be quite a bit faster than RTX 3070, but at the same time, you'll need to do some due diligence, because some laptop RTX 3080 cards are underpowered to reach better battery life. While that's a good goal of its own, when it results in a top-of-the-line graphics card being left out of juice and not being able to deliver its full potential – then you're in for a disappointment.
Major

Memory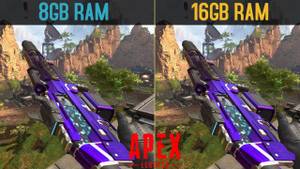 If you're looking for a laptop with an excellent performance-to-price ratio, I'd recommend sticking with 16 GB of RAM. You'll get more than enough memory for Apex, and it will allow you to do anything else you want without being a drag on the system.
However, if you keep a bucketload of applications open and you know that you need more – go for 32 GB of RAM. It's overkill for some, but these days it's slowly becoming the norm for upper-range laptops. So if you want to get ready for the future – it's a good idea to start off with 32 GB from the get-go.
Major

Processor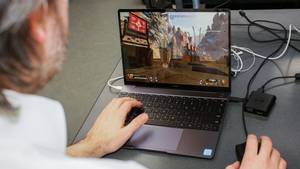 Apex Legends doesn't need a top-of-the-line processor. You can get by with a mid-range CPU with solid single-core performance.
Recommendations
So, what should you look for in a laptop? There are two specific recommendations I can make:
i3-1115G4 – minimum recommended processor
i5-10300H – solid mid-range CPU with good single-core performance
i7-10870H or Ryzen 7 4800H – the perfect match for a high-end gaming rig
Comparison chart
To summarize everything, here's the chart with all options: Optional requirements for a Apex Legends laptop
Optional

Display
Resolution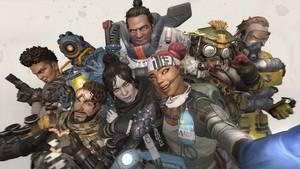 For competitive gaming, Full HD is more than enough. First-person shooters are known for pros lowering their resolutions to eke out a few extra frames per second. Full HD is general the sweet spot. If you want an upgrade, QHD (1440p) is good since good graphics cards can achieve 100 – 160 FPS on QHD (depending on your visual settings). 4K? Not yet.
Refresh rate
For a game like Apex Legends, a high refresh rate is much more critical than panel type or resolution. You want a laptop with a 120Hz display or better. That's of course, is not a requirement for an entry-level gaming laptop, but if you're stepping over the $1,000 mark – you should start thinking about it.
Response time
Response time is only an issue if you're buying a laptop with an IPS panel and a high refresh rate. Both of these features are great on their own, but they can be hard to combine well. IPS brings improved color quality, but it tends to come with a slower response time. That's undesirable. In that case, it's worth double-checking the reviews for "ghosting."
The good news is that fast-IPS panels are becoming the norm, and ghosting is becoming a display limitation that we can ignore.
Panel type
I dream of a world where everyone is gaming on high-refresh-rate 4K OLED displays. But that's just a dream. Currently, we're lucky to get a laptop with one of these three qualities.
In practice, I recommend an IPS panel in all cases but one – you're desperate to find a 120-240Hz panel laptop with a wishfully small price tag. In that case, if you're not particularly picky for visual quality – TN is still a viable panel type.
Optional

Storage
What about HDD?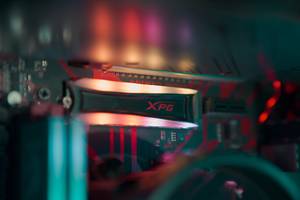 There're a few reasons why an HDD won't cut it for Apex Legends. HDDs are much slower than SSDs, meaning your games will be unplayable with them. They also use more power, weight more, and are louder. And when it comes to price, HDDs are no longer that much cheaper than an SSD. In some cases [an HDD can be used like an external drive](ssd vs hdd benchmark with a focus on the speed of an external drive) – a side-kick for your primary drive. SSD does all the heavy I/O work and HDD is there for your archives. But for most I recommend to skip HDDs entirely.
What size?
You don't need an expensive laptop to play Apex Legends, but it should have enough storage space for all other games you want to play.
256 GB for budget builds (~$700). If it's your first gaming laptop, or this laptop wont' be your primary PC and you simply need a sufficient machine on the go that can run AL
512 GB (~$1400) for most people that do not play too many games and do not let their downloads folder get out of hand
1 TB SSD (~$2000) best for most since it's enough for multiple games and plenty of applications
2 TB SSD (~$3000) if you're looking for the best laptop for Apex Legends
TL;DR
SSDs are much faster than HDDs, use less power, weigh less, and are much quieter
an HDD can be used as an external drive for the primary drive (SSD) if you need some extra storage space
a decent laptop for Apex Legends will have at least 256 GB of storage space (~$700)
512 GB (~$1400) is a good amount of storage space for most people who play other games or let their downloads folder get out of hand from time to time
1 TB SSD (~$2000) is the best option if you play many games
10 Best Laptops for Apex Legends
1
The best mid-range gaming laptop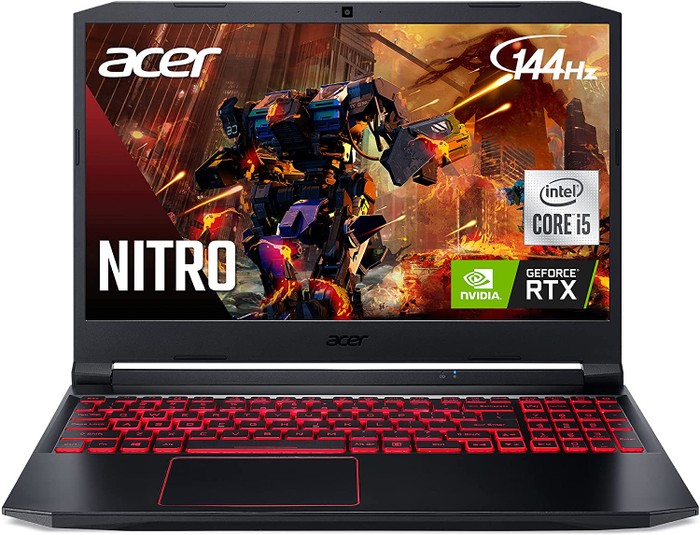 i5-10300H
|
RTX 3050
|
8 GB RAM
|
256 GB SSD
|
15.6″ 144Hz IPS; 1920×1080
Pros and cons
Pros
Very good graphics card (RTX 3050)
Splendid display (15.6 144Hz IPS)
Cons
Underwhelming processor (i5-10300H)
Middle-of-the-road memory amount (8GB)
Alternatives


$850
Pros
Very good display (17.3 144Hz IPS)
High refresh rate display (144Hz)
Cons
So-so processor (i5-10300H)
Ordinary graphics card (GTX 1650 Ti)
View on Amazon
2
Best laptop for Apex Legends under $900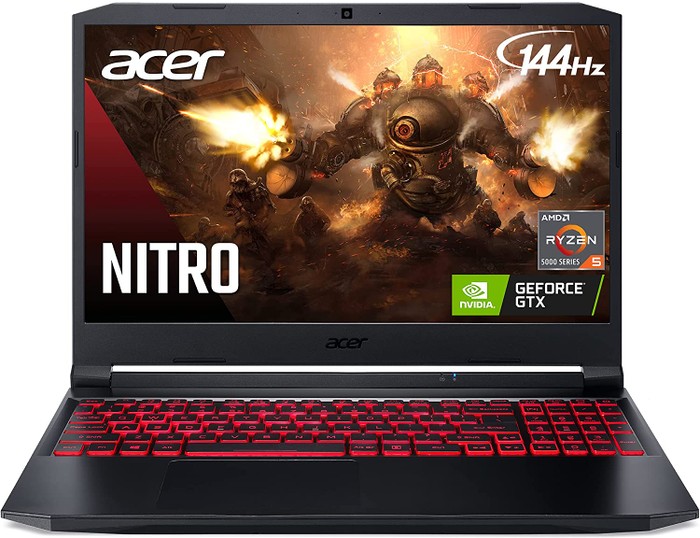 Ryzen 5 5600H
|
GTX 1650
|
8 GB RAM
|
256 GB SSD
|
15.6″ 144Hz IPS; 1920×1080
Pros and cons
Pros
Great processor (Ryzen 5 5600H)
Very good display (15.6 144Hz IPS)
Cons
Unremarkable graphics card (GTX 1650)
Underwhelming memory amount (8GB)
View on Amazon
3
Laptop with solid price and performance ratio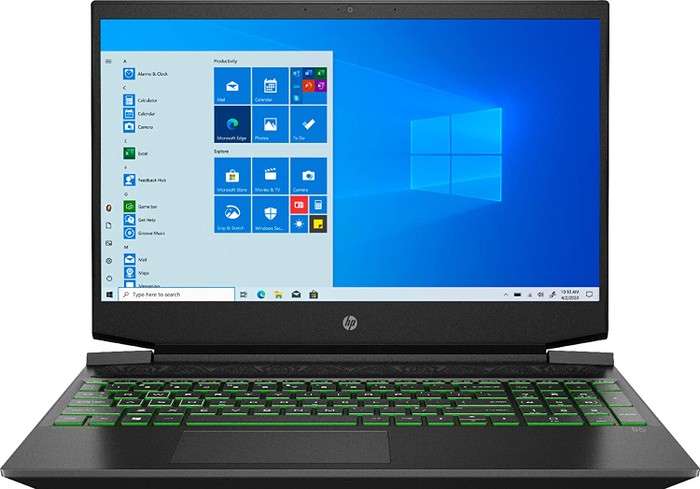 Ryzen 5 4600H
|
GTX 1650
|
16 GB RAM
|
256 GB SSD; 1000 GB HDD
|
15.6″; 1920×1080
Pros and cons
Pros
Up to the mark processor (Ryzen 5 4600H)
Very good memory amount (16GB)
Cons
Middle-of-the-road graphics card (GTX 1650)
Bulky (4.4 lbs)
Alternatives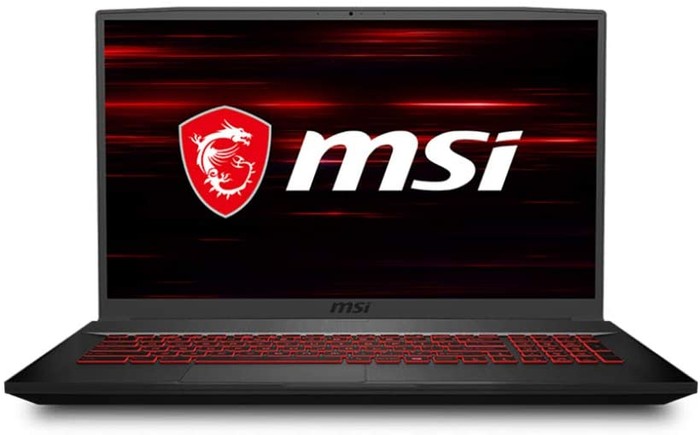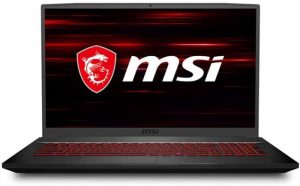 $900
Pros
Great display (17.3 144Hz IPS)
High refresh rate display (144Hz)
Cons
Run-of-the-mill processor (i5-10300H)
Run-of-the-mill graphics card (GTX 1650 Ti)
View on Amazon
4
Great value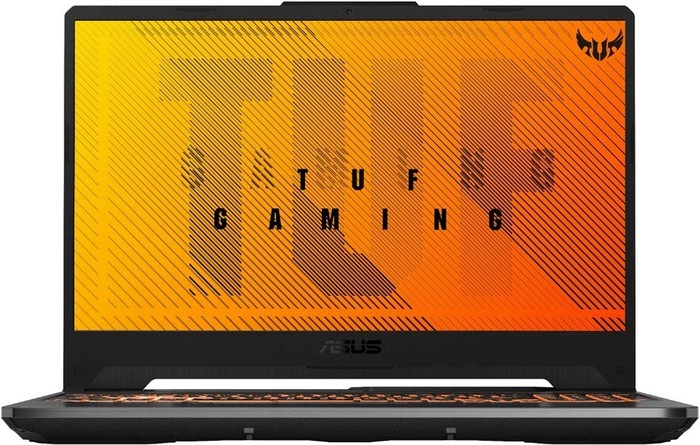 i5-10300H
|
GTX 1650
|
16 GB RAM
|
512 GB SSD; 1000 GB HDD
|
15.6″; 1920×1080
Pros and cons
Pros
Excellent memory amount (16GB)
A lot of storage 512 GB SSD 1000 GB HDD
Cons
Middle-of-the-road processor (i5-10300H)
Substandard graphics card (GTX 1650)
View on Amazon
5
Plenty of features for the money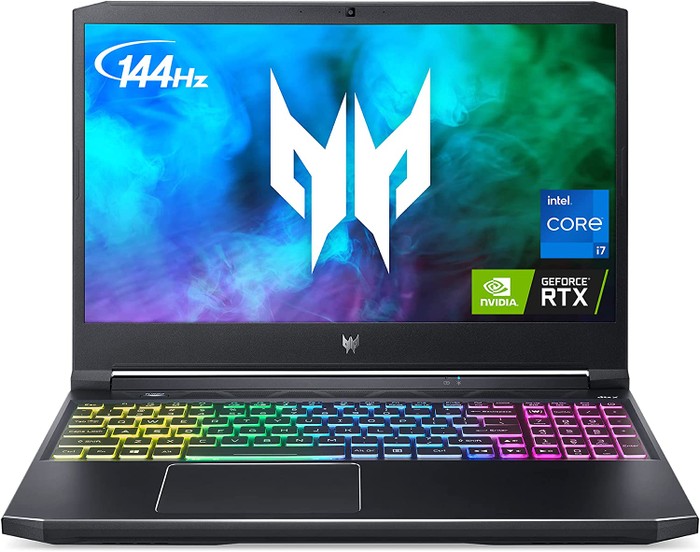 i7-11800H
|
RTX 3060
|
16 GB RAM
|
512 GB SSD
|
15.6″ 144Hz IPS; 1920×1080
Pros and cons
Pros
Exceptional processor (i7-11800H)
Exceptional graphics card (RTX 3060)
Alternatives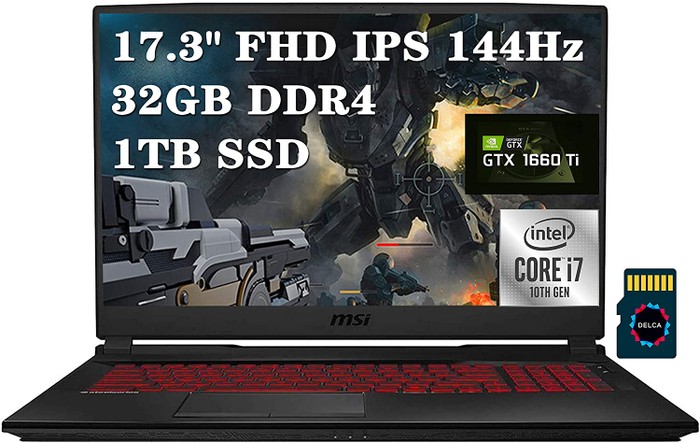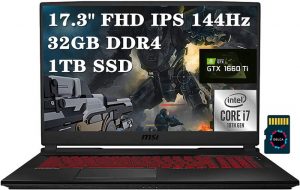 $1,460
Pros
Up to scratch display (17.3 144Hz IPS)
First-class memory amount (32GB)
Cons
Underwhelming processor (i7-10750H)
Not the best graphics card (GTX 1660 Ti)
View on Amazon
6
Great value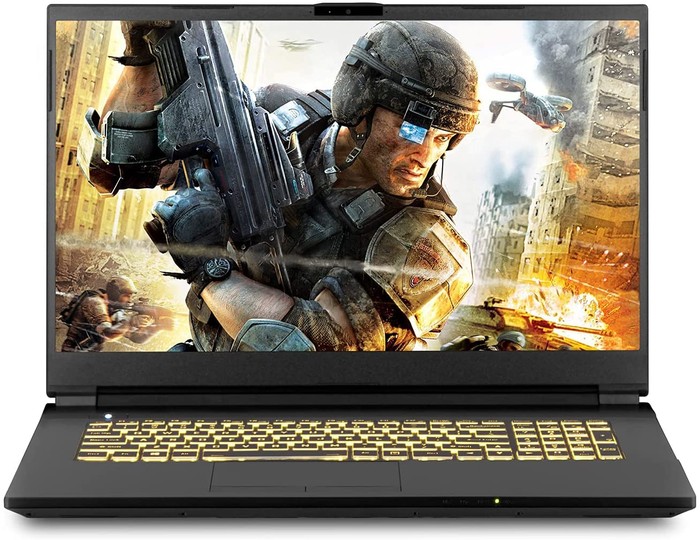 i7-11800H
|
RTX 3050 Ti
|
16 GB RAM
|
1000 GB SSD
|
17.3″ 144Hz Matte; 1920×1080
Pros and cons
Pros
Very good processor (i7-11800H)
Fair memory amount (16GB)
Cons
Average graphics card (RTX 3050 Ti)
No IPS Panel (worse viewing angles)
View on Amazon
7
Fantastic value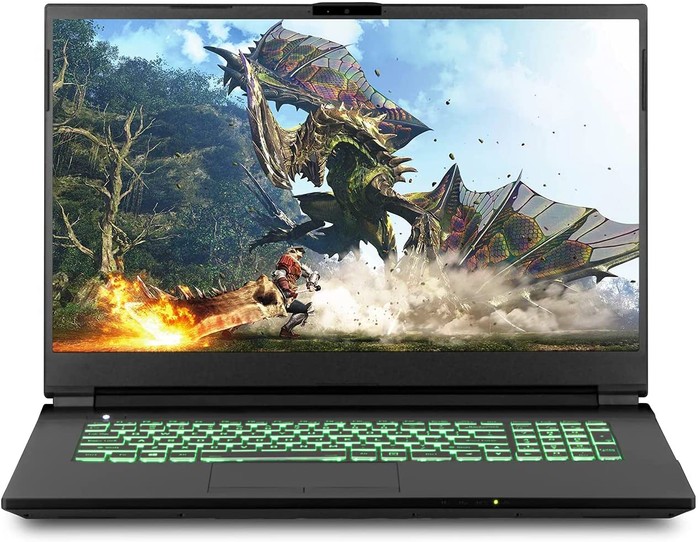 i7-11800H
|
RTX 3060
|
32 GB RAM
|
1000 GB SSD; 1000 GB HDD
|
17.3″ 144Hz Matte; 1920×1080
Pros and cons
Pros
Terrific processor (i7-11800H)
Splendid graphics card (RTX 3060)
Cons
Bulky (5.5 lbs)
No IPS Panel (worse contrast)
Alternatives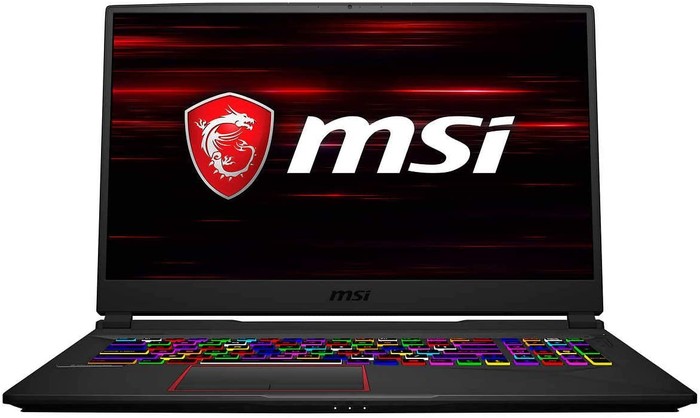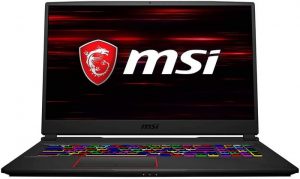 $2,400
Pros
Fair graphics card (RTX 2070)
Competent display (17.3 144Hz IPS)
Cons
Unexceptional processor (i7-10750H)
View on Amazon
8
Laptop with insane price and performance ratio

Ryzen 9 5900HS
|
RTX 3070
|
40 GB RAM
|
2000 GB SSD
|
15.6″ 165Hz IPS-level G-Sync; 2560×1440
Pros and cons
Pros
Splendid processor (Ryzen 9 5900HS)
Splendid graphics card (RTX 3070)
View on Amazon
9
Best laptop for Apex Legends under $5000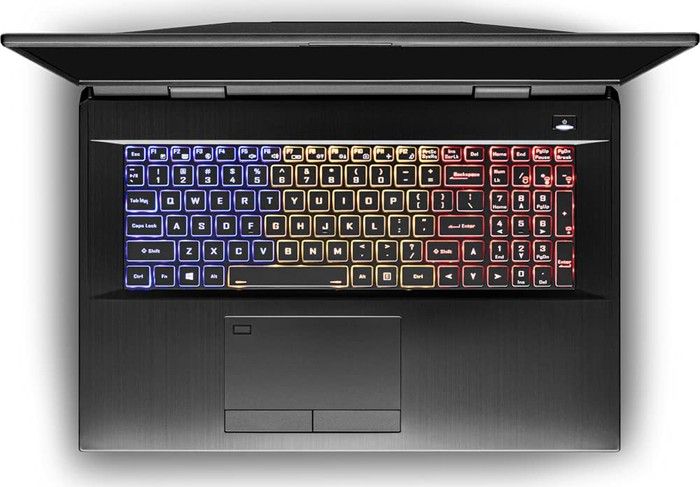 i9-11900K
|
RTX 3080
|
64 GB RAM
|
2000 GB SSD
|
17.3″ 300Hz G-Sync; 1920×1080
Pros and cons
Pros
Excellent processor (i9-11900K)
Very good graphics card (RTX 3080)
Cons
No IPS Panel (subpar viewing angles)
Alternatives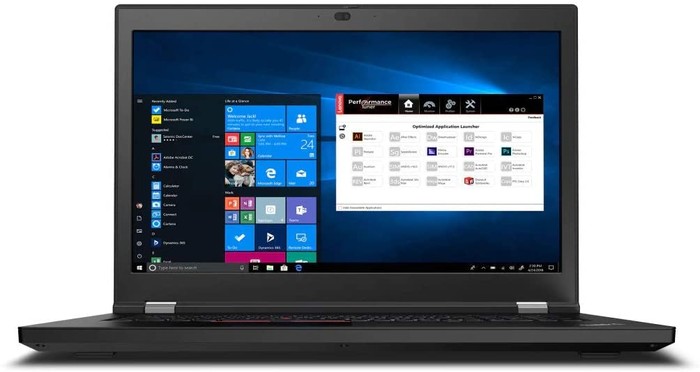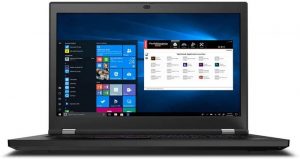 $3,200
Cons
Unremarkable processor (Xeon W-10855M)
Mediocre graphics card (Quadro T2000)
View on Amazon
10
High-end gaming laptop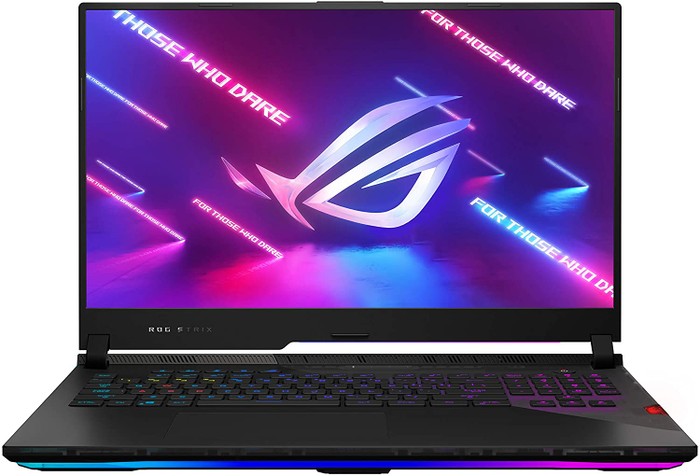 Ryzen 9 5900HX
|
RTX 3080
|
32 GB RAM
|
2000 GB SSD
|
17.3″ 360Hz IPS; 1920×1080
Pros and cons
Pros
Exceptional processor (Ryzen 9 5900HX)
Exceptional graphics card (RTX 3080)
Cons
Unexceptional memory amount (32GB)
View on Amazon
Table of Best Laptops for Apex Legends