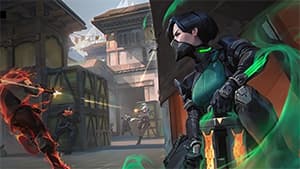 Updated: October 15, 2021. Ah, Valorant, the lovechild of CS:GO and Overwatch, that was created by League of Legends developers. And here we are, trying to find a decent gaming laptop for Valorant. I don't know about you, but I don't particularly want to plop down a wad of cash on a prebuilt gaming PC that will likely sit unused. Let's see if there's a good alternative.
Since this is one of the rare games where you don't really need a powerful laptop to run it, we'll cover laptops that can run Valorant at every price point. More or less. So without further ado, let's roll into my Valorant requirement breakdown.
Requirements for a Valorant laptop
Major

Graphics card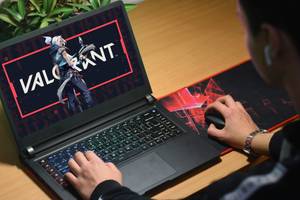 Valorant, is the perfect example of a game that's been designed to hit high framerates. At these high framerates, CPU is just as important as the GPU. With this in mind, we can save some money on the GPU and skip the latest and greatest graphics cards – RTX 2080, RTX 3070 and RTX 3080. Of course, these cards can be great if you want the absolute best laptop for Valorant.
Minimum graphics (under $700)
The only available options in this category are older generation graphics (GTX 1000s or older Radeon graphics) or integrated graphics. Integrated means it's baked right into the CPU and it isn't a separate module like dedicated graphics cards. So there's not much to say – if you're on a tight budget, then these will work well for you. If you get a latest-gen processor (11th generation Intel Core or 6th gen AMD Ryzen), then you can hit 100 average FPS. A great example would be Intel Core i5-1135G7, which has one of the better integrated graphics chips.
Recommended graphics ($700 – $1400)
For those that can afford something slightly better, I recommend GTX 1650 or even GTX 1660 Ti. These cards are perfect for anyone looking for a great balance between price and performance. GTX 1650 reaches ~145 FPS and GTX 1660 Ti hovers around 180 FPS. These are great if you want a mid-range high refresh rate display laptop. These cards aren't great if you want ray-tracing in other games.
Best graphics ($1400+)
However, the best choice for playing Valorant will likely be RTX 3060. It's a graphics card that delivers 250 FPS on high settings on Full HD. This is an impressive feat for a mid-range card. 3060 can be paired with 240Hz display. As I said before, it's always possible to go for RTX 3070 or even RTX 3080 but Valorant isn't the game for these GPUs.
TL;DR
your best bet is to get an RTX 3060 (GTX 1650 or GTX 1660 Ti are also great)
if you want something cheaper, then go for GTX 1000s or older Radeon graphics
if you want a high refresh rate display, then go for an RTX 3060
Major

Memory
Minimum (8 GB)
First of all, let me say that 8GB is more than enough to run Valorant. The only problem is that you might not be able to do anything else on your laptop. That's why I wouldn't recommend it anyone but the budget gamers.
Recommended (16 GB)
If you're serious about playing Valorant, or any other game, I recommend getting 16GB. It's the minimum for more demanding titles and for multitasking. As I've mentioned many times over, the best way to make sure your laptop won't struggle is to buy a model with more RAM from the get-go.
Best (32 GB)
If you're an avid gamer or multitasker, or just want to be ahead of the pack – consider buying a laptop with 32GB of RAM. That will make sure that your laptop will always have enough resources to run any game without slowing down and make sure that you'll have enough RAM for all your applications and games simultaneously for years to come.
TL;DR
8GB is enough if you're on a budget, but won't be enough if you're serious about gaming or multitasking
16GB is recommended for gaming and multitasking, but you might want to consider getting 32GB if you're an avid gamer or multitasking
Major

Processor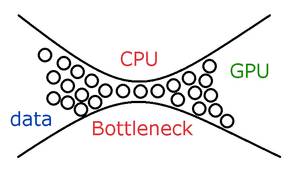 Valorant can easily go to 100 FPS and beyond due to its visual simplicity. When it comes to choosing a laptop for playing Valorant, the processor is one of the most important components because at the highest framerates CPU becomes just as important as the graphics card.
Requirements
If you're interested in getting the most out of Valorant – you'll need to be equipped with a decent CPU. A perfect match would be AMD Ryzen 5 and Intel Core i5, but even that is not necessary. If you simply want to play comfortably on Full HD 60Hz display (which is the most common option) – even a Core i3 and Ryzen 3 will be sufficient. Riot Games did a great job at keeping the game accessible.
Recommendations
In short, here are my recommendations for playing Valorant:
Ryzen 3 3250U – cheapest option that can deliver decent performance at ~$400.
i5-10300H – perfect for achieving higher framerate and getting the most out of Valorant's potential. A good alternative – Ryzen 5 4500U. These two CPUs can be found in laptops at ~$750 and both offer great performance for the price, often rivaling more expensive processors.
i5-1135G7 – great option if you want a well-rounded non-gaming laptop that can play Valorant with integrated graphics.
i7-10750H and Ryzen 5 4600H – great upper-range processors that deliver best performance under $2000.
Ryzen 9 5900HS – best CPU for laptops with a high refresh rate display. Expect to spend $2,000 or more.
TL;DR
Ryzen 3 3250U is good for budget laptops
choose at least AMD Ryzen 5 or Intel Core i5 processors for best performance in Valorant
Optional requirements for a Valorant laptop
Optional

Storage
Is HDD an option?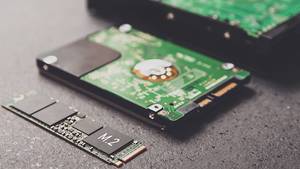 No, no, no. Hard drives are OK as a secondary storage but not as your primary drive. HDD will be a much slower choice, especially when it comes to loading and starting the game.
Price
You know what's the best part about SSDs? They're getting cheaper every day! Here's the current situation:
256 GB laptops cost ~$550
512 GB laptops cost ~$1000+
1 TB laptops cost ~$1600+
These numbers are just averages, so you'll likely stumble upon some laptops well below these prices, but considering we've already decided on above-average CPU and GPU – don't expect to find a laptop with plenty of storage below these rough prices.
Upgrading
What if you need more space? Sure, upgrading is always an option! Laptop storage is easy to upgrade – not as easy as RAM or graphics card, but still easier than nearly everything else. It all depends on your laptop – some manufacturers void warranties if you tamper with the internals, so make sure you're buying a laptop that won't fill up for at least one year before upgrading anything.
Recommendations
So, my recommendation is to go with at least 512 GB of storage space on your laptop – that way you'll have enough space for playing Valorant, and then some room for future updates and patches. Sure, 1 TB is better, but not everyone can afford it at the moment.
TL;DR
SSDs are getting cheaper every day
HDD is OK as a secondary storage but not as your primary drive
512 GB is enough for most games and future patches/updates
1 TB is better but not everyone can afford it at the moment
Optional

Display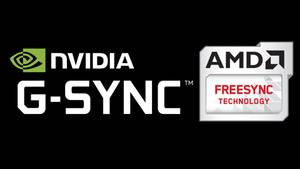 To help you find the best laptop for Valorant, I'll list every imporant display metric that can be important to your decision.
Resolution
This is the first and most important decision. Most already know that CS:GO players have been stuck on HD-ish (yes, regular HD, not Full HD) for years. Valorant is well optimized so we don't really need to think about downscaling below 1080p. Is there any reason to go for QHD or 4K? For competitive minded players – I'd say no. It's better to get a 144Hz or 240Hz display instead. And ultra high resolutions just look weird on a small 15″ display. You could try to go for a pretty sweet compromise – 144Hz QHD, but that's only an option if you've truly deep pockets.
Refresh rate
For an ultra-smooth experience, look for a laptop with a high refresh rate – 120Hz to 240Hz. It's becoming THE spec for competitive displays so don't ignore it if you're not going to game on an external display.
Response time
If you want to find the best laptop for Valorant, this is worth paying attention to. TN panels will have lower response times than IPS panels – but they'll also have lower quality. For the average gamer, response time is not that important – but if you're trying to match a high refresh rate with an IPS panel – make sure it's 2ms (or even 1ms GTG) to avoid ghosting that's more common with IPS screens.
Adaptive sync (G-Sync/FreeSync)
Adaptive sync can help smooth out screen tearing and stuttering. It can also make games more immersive – and it comes with little to no drawbacks. It's a solid investment, especially if you're getting a high refresh rate display. But given Valorant's high framerates, tearing shouldn't be an issue and I'd only look at G-Sync as a nice-to-have and not as a hard requirement.
10 Best Laptops for Valorant
1
Valorant laptop under $800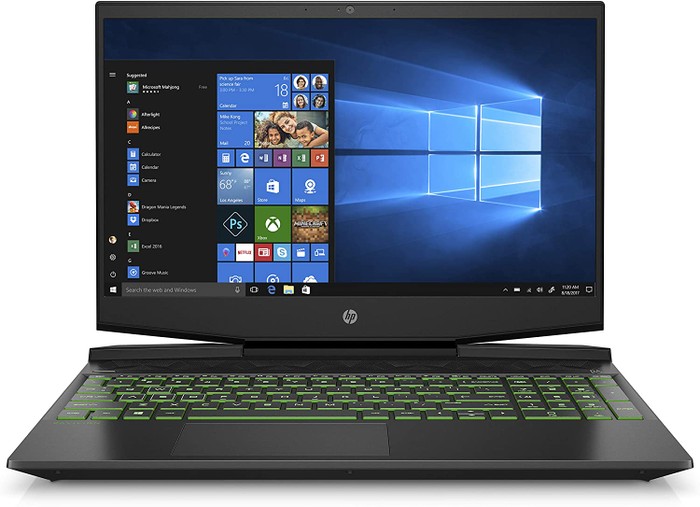 i5-9300H
|
GTX 1650
|
8 GB RAM
|
256 GB SSD
|
15.6″ IPS Touch; 1920×1080
Pros and cons
Pros
Adequate graphics card (GTX 1650)
Superb display (15.6 IPS Touch)
Cons
Substandard processor (i5-9300H)
Substandard memory amount (8GB)
View on Amazon
2
Laptop with insane price and performance ratio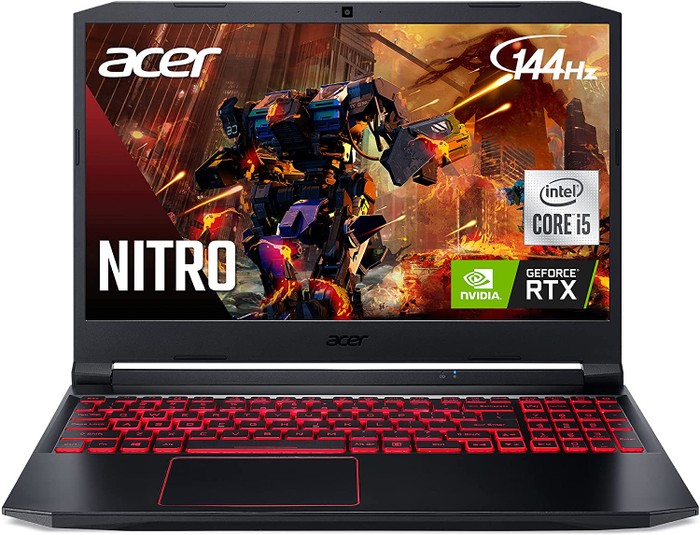 i5-10300H
|
RTX 3050
|
8 GB RAM
|
256 GB SSD
|
15.6″ 144Hz IPS; 1920×1080
Pros and cons
Pros
Great graphics card (RTX 3050)
Splendid display (15.6 144Hz IPS)
Cons
So-so processor (i5-10300H)
Substandard memory amount (8GB)
Alternatives


$780
Pros
Solid memory amount (16GB)
Cons
Average processor (i5-10300H)
Average graphics card (GTX 1650)
View on Amazon
3
Valorant laptop under $1000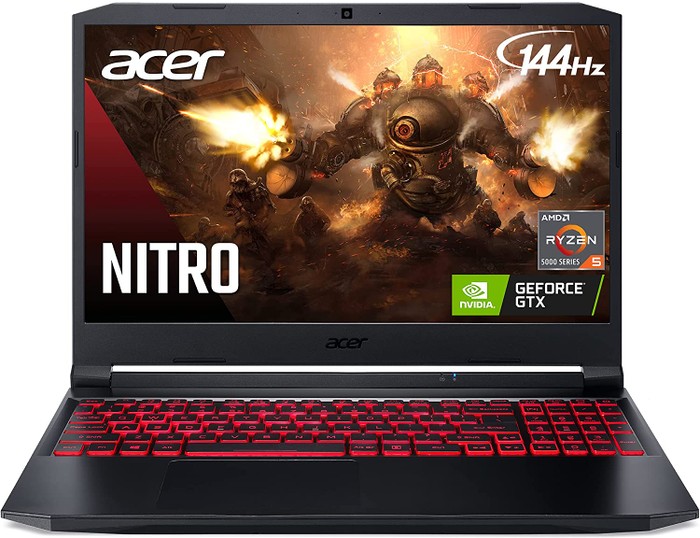 Ryzen 5 5600H
|
GTX 1650
|
8 GB RAM
|
256 GB SSD
|
15.6″ 144Hz IPS; 1920×1080
Pros and cons
Pros
Excellent processor (Ryzen 5 5600H)
First-class display (15.6 144Hz IPS)
Cons
Middle-of-the-road graphics card (GTX 1650)
Underwhelming memory amount (8GB)
Alternatives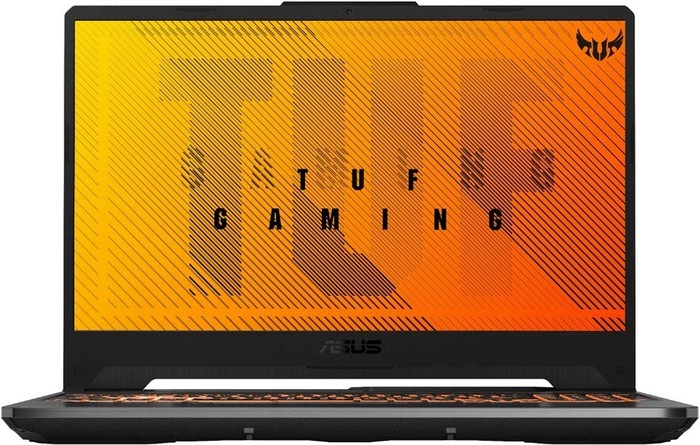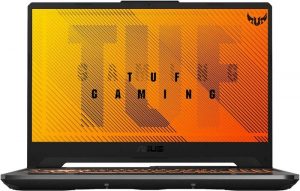 $980
Pros
Sufficient graphics card (GTX 1650)
Superb memory amount (16GB)
Cons
Substandard processor (i5-10300H)
No IPS Panel (worse contrast)
View on Amazon
4
Valorant laptop under $1000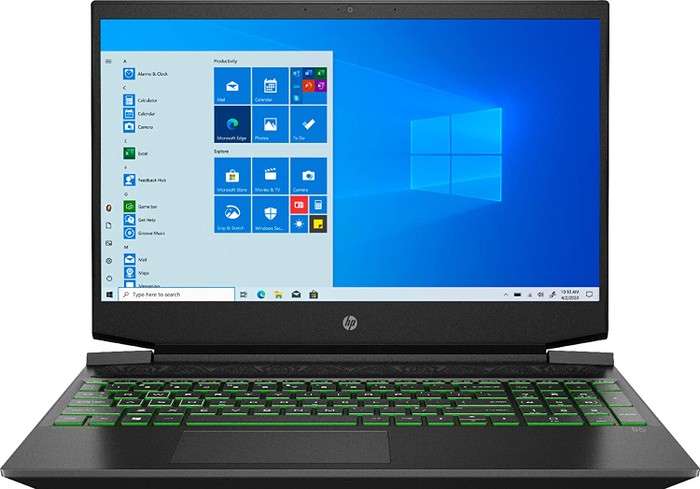 Ryzen 5 4600H
|
GTX 1650
|
16 GB RAM
|
256 GB SSD; 1000 GB HDD
|
15.6″; 1920×1080
Pros and cons
Pros
Up to scratch processor (Ryzen 5 4600H)
Exceptional memory amount (16GB)
Cons
Unremarkable graphics card (GTX 1650)
Heavy (4.4 lbs)
View on Amazon
5
Plenty of features for the money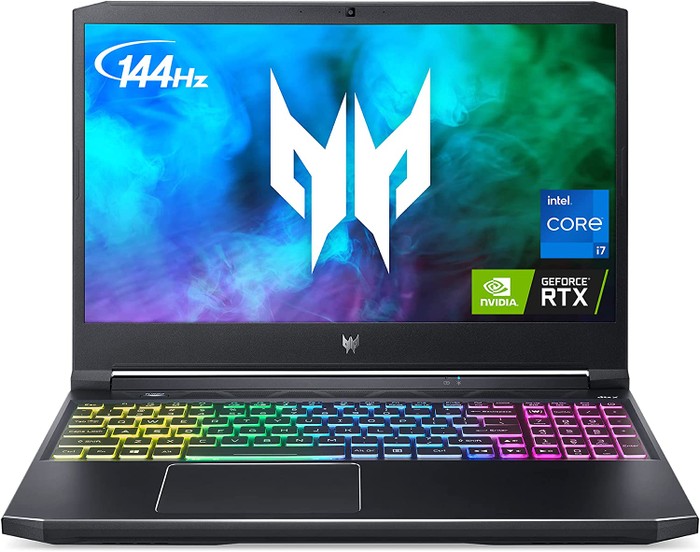 i7-11800H
|
RTX 3060
|
16 GB RAM
|
512 GB SSD
|
15.6″ 144Hz IPS; 1920×1080
Pros and cons
Pros
Terrific processor (i7-11800H)
Excellent graphics card (RTX 3060)
Cons
Unexceptional memory amount (16GB)
Alternatives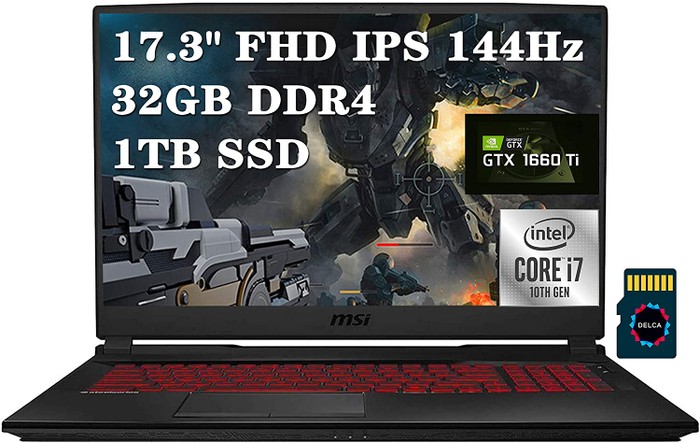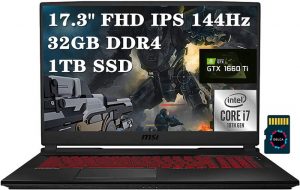 $1,460
Pros
Decent display (17.3 144Hz IPS)
Awesome memory amount (32GB)
Cons
Mediocre processor (i7-10750H)
So-so graphics card (GTX 1660 Ti)
View on Amazon
6
Well-rounded laptop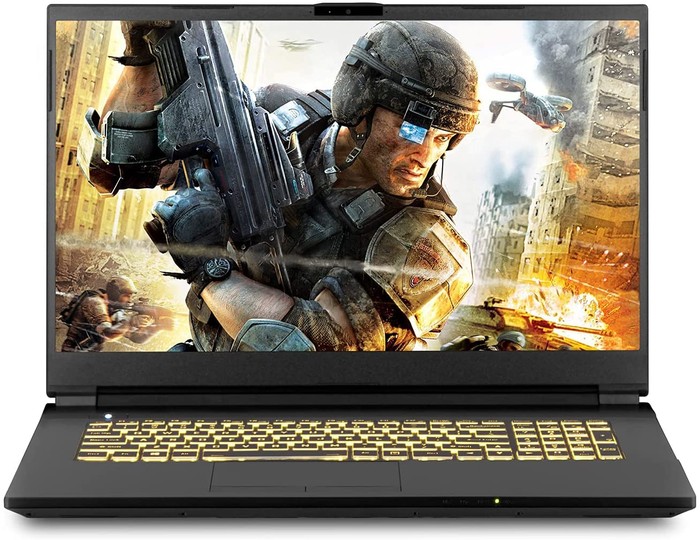 i7-11800H
|
RTX 3050 Ti
|
16 GB RAM
|
1000 GB SSD
|
17.3″ 144Hz Matte; 1920×1080
Pros and cons
Pros
Terrific processor (i7-11800H)
Decent memory amount (16GB)
Cons
Ordinary graphics card (RTX 3050 Ti)
No IPS Panel (subpar viewing angles)
View on Amazon
7
Great value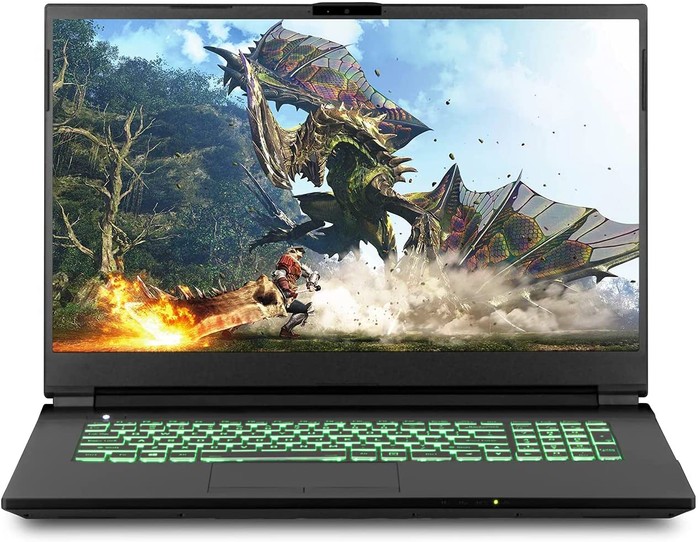 i7-11800H
|
RTX 3060
|
32 GB RAM
|
1000 GB SSD; 1000 GB HDD
|
17.3″ 144Hz Matte; 1920×1080
Pros and cons
Pros
Awesome processor (i7-11800H)
Awesome graphics card (RTX 3060)
Cons
Weighty (5.5 lbs)
No IPS Panel (worse viewing angles)
Alternatives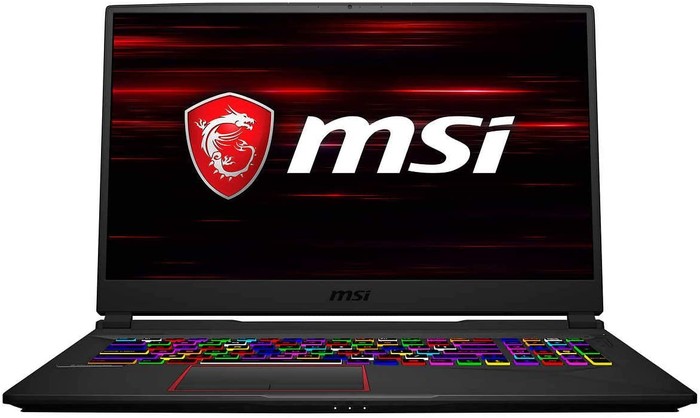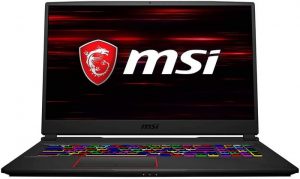 $2,400
Pros
Good graphics card (RTX 2070)
Decent display (17.3 144Hz IPS)
Cons
Not the best processor (i7-10750H)
View on Amazon
8
Valorant laptop under $3000

Ryzen 9 5900HS
|
RTX 3070
|
40 GB RAM
|
2000 GB SSD
|
15.6″ 165Hz IPS-level G-Sync; 2560×1440
Pros and cons
Pros
First-class processor (Ryzen 9 5900HS)
Excellent graphics card (RTX 3070)
View on Amazon
9
Valorant laptop under $5000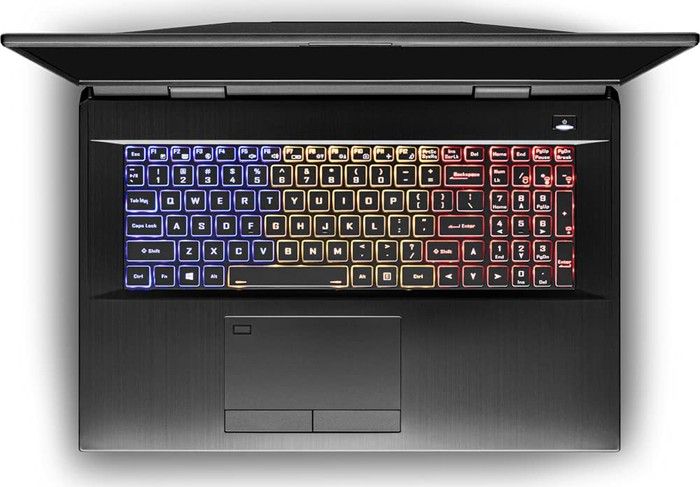 i9-11900K
|
RTX 3080
|
64 GB RAM
|
2000 GB SSD
|
17.3″ 300Hz G-Sync; 1920×1080
Pros and cons
Pros
Awesome processor (i9-11900K)
Solid graphics card (RTX 3080)
Cons
No IPS Panel (inferior color reproduction)
Alternatives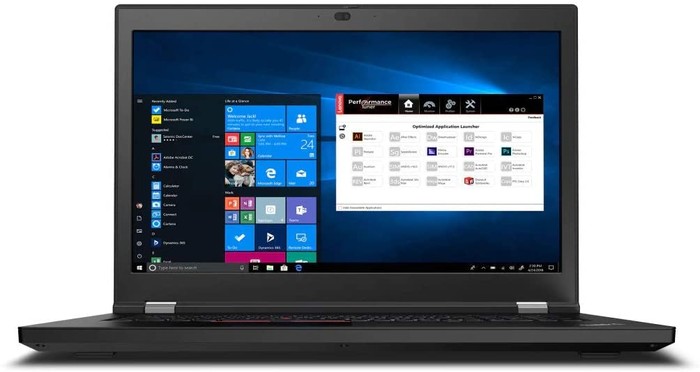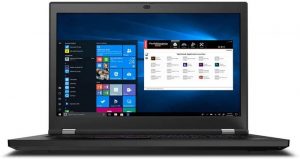 $3,200
Cons
Garden-variety processor (Xeon W-10855M)
Unexceptional graphics card (Quadro T2000)
View on Amazon
10
Valorant laptop under $5000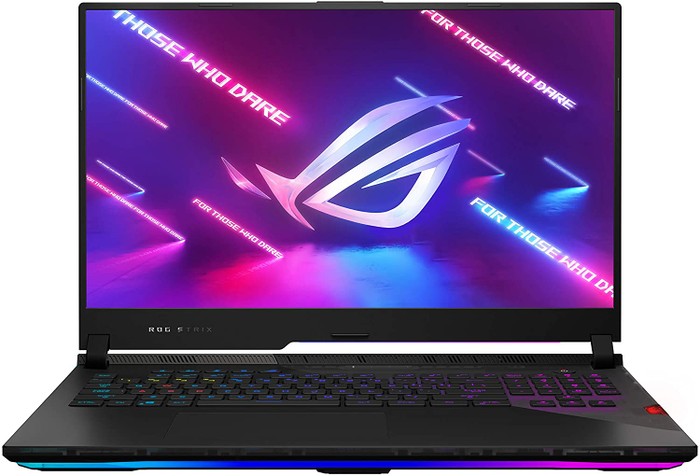 Ryzen 9 5900HX
|
RTX 3080
|
32 GB RAM
|
2000 GB SSD
|
17.3″ 360Hz IPS; 1920×1080
Pros and cons
Pros
Great processor (Ryzen 9 5900HX)
Superb graphics card (RTX 3080)
Cons
Middle-of-the-road memory amount (32GB)
View on Amazon
Table of Best Laptops for Valorant