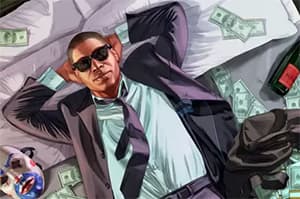 Updated: October 15, 2021. It's been years since the last title release. The wild world of Los Santos is just as fresh as it was back in 2013. Thanks to continous updates, role-playing servers such as NoPixel and an active modding community, it's even better. You want a jetpack and a Gatling gun? Done. You want to walk through walls? Done. You want a Batmobile, Batman's suit, and Robin as a sidekick? Done and done.
What we have here is one of the few games that are timeless. However, being an old title, there are a few things to take into consideration when buying a laptop for GTA V.
If you're in for a cheap(ish) gaming laptop that runs GTA V on high settings with no issues, I've got you covered. I've put together a detailed guide of the best laptops for GTA V on every budget from $600 to $2000 and beyond. So enough chatter. Time to roll into my GTA 5 requirement breakdown.
Requirements for a GTA 5 laptop
Major

Processor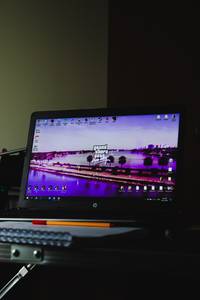 I'm sure you've heard this one before, but graphics card is the most important component for gaming. With that said, the second most important component is the processor. Without a capable CPU, your GPU will be left to do all the work.
Requirements
GTA 5 is a demanding game, even on the lowest settings. I'd say it requires at least an Intel Core i5-1135G7. Going any lower and you'll find yourself encountering stuttering and FPS drops. And if you're playing GTA 5 on a laptop with a dedicated GPU, that's when you'll really need a beefy CPU. Another pro – if you're searching for a cheap laptop for GTA 5 – i5-1135G7 comes with an integrated Intel Iris Xe with 80EUs that can run GTA V at 35 FPS on medium settings even without any dedicated GPU!
Recommendations
If you're on a budget and you can't afford to buy a more expensive laptop with the latest-gen processors, then AMD Ryzen 5 4600H is your best bet. It has great value – much better than Intel's offerings.
If you're more of a high-end gamer and looking for top-notch performance at any cost – then I would recommend Intel Core i7-10870H, Core i9-10980HK or Ryzen 9 5900HS.
Major

Graphics card
Minimum graphics (under $1000)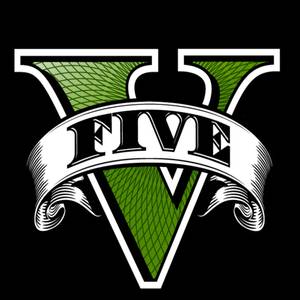 If you're a tight budget, then the best graphics card for GTA 5 is none other than GTX 1650. This entry-level card delivers a stable 40 FPS on the highest settings. It's not much, but it'll have to do if you can't afford a better graphics card. The CPU and the GPU are equally important when it comes to frame rates, so if you're on a tight budget, it's best to buy a faster CPU than a faster GPU.
Recommended graphics ($1000 – $1600)
For those who can afford more, the next tier of GPUs offers a significant boost in performance over GTX 1650. In particular, I find GTX 1660 Ti as an excellent choice for all things GTA 5. A single GTX 1660 Ti can get 75 FPS on highest settings. That's an enormous leap in performance over the previous entry-level GPU!
Best graphics ($1600 and up)
For those with an unlimited budget and an eye for finer details, I recommend RTX 3070 as the best graphics card for GTA 5. It's capable of pumping out 90 FPS on highest settings at 4K resolution.
Graphics card comparison
Oh. you're a charts guy/gal? I've plotted the FPS for most common graphics cards below for an easy reference. This is on Full HD with the highest possible settings (Advanced graphics turned on). Without "Advanced graphics", expect an FPS ~1.5x higher than shown here.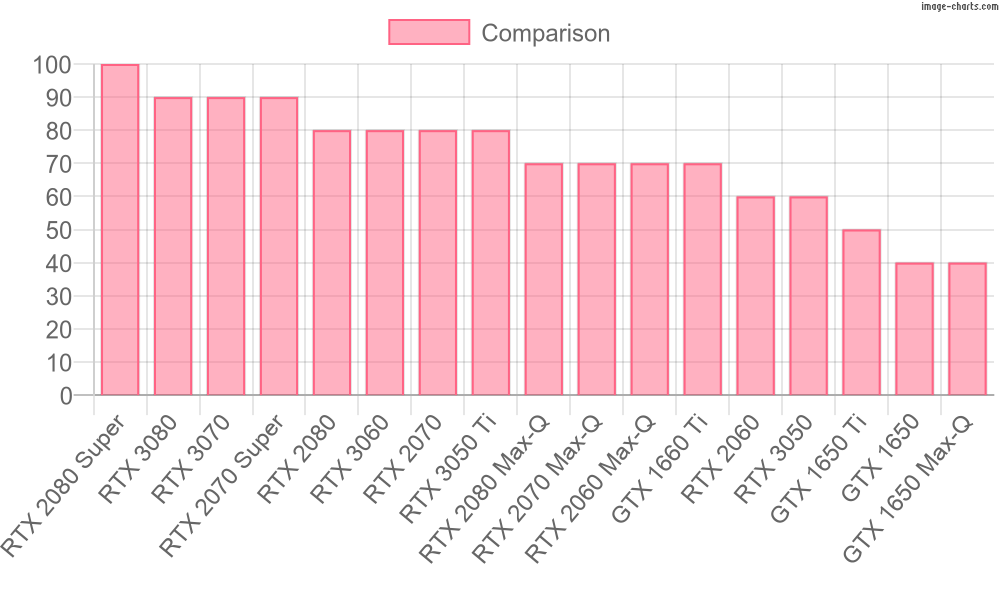 TL;DR
there are plenty of things that affect framerate in GTA 5 (settings, CPU, GPU)
GTX 1650 is an entry-level GPU that's sufficient for casual players on medium settings at Full HD resolution (and it's pretty cheap)
GTX 1660 Ti is a mid-range GPU that offers good performance for playing GTA 5 at highest settings at Full HD resolution (and it's not too expensive)
RTX 3070 is the best graphics card for playing GTA 5 at highest settings at 4K resolution (and it's not too expensive either)
Major

Memory
Minimum (8 GB)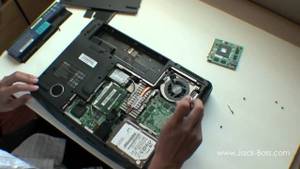 First and foremost, 8GB RAM is the lowest you should ever go, that is, if you can't afford anything better. GTA 5 is the perfect example of a game that will feel the pain of a laptop with limited RAM. While yes, if you've closed every other application – 8GB can be OK and sufficient for GTA V – I think you're not here for a "sufficient" laptop for GTA 5. If you have the budget, I would recommend 16GB.
Recommended (16 GB)
16GB is a sweet spot for gaming. You'll have enough memory to keep GTA V open with Chrome, Discord and similar apps in the background. I would say 16GB is a safe bet for people who are looking for a gaming laptop but don't want to spend too much money on one.
Best (32 GB)
For the best experience, I would recommend 32GB of RAM for GTA 5. It's future-proofing at its finest – if you're going to invest in a new laptop, it's worth investing for the long term.
TL;DR
8GB is too low, 16GB is OK, 32GB is best, and future-proofing at its finest
Optional requirements for a GTA 5 laptop
Optional

Display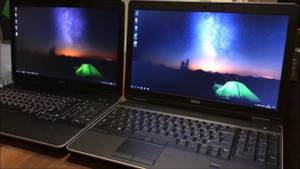 To make things easier, I'll break down the key display specifications into 3 parts.
Resolution
Even though Full HD is perfectly sufficient to play GTA 5 – that's how I've played it most of the time, but GTA 5 is a great candidate for 4K. High resolutions result in lower framerates so they are not the best for competitive games. But for GTA 5 – crisp visuals might be just a bit more important.
Refresh rate
For competitive games, high refresh rates are becoming a necessity. But for those who play GTA 5 for its visuals – a regular 60Hz (default) refresh rate is just fine. If you're not into competitive first-person shooters – your money should be spend elsewhere.
Panel (TN vs IPS vs OLED)
There are three types of panels in modern laptops – TN, IPS, and OLED.
TN is the default type – manufacturers don't even mention it in a product's description. It's underwhelming, but it helps to keep the price down. I'd recommend it in 2 circumstances:
you'd rather have higher framerates than prettier visuals;
you are on a very tight budget.
For nearly everyone else – I recommend an IPS display. It provides better color contrast and a wider viewing angle. And what about OLED, you ask? It comes with a hefty premium, and I wouldn't recommend it for anyone but the enthusiast with money burning a hole in his pocket.
TL;DR
GTA 5 is great for 4K gaming;
For competitive games, high refresh rates are becoming a necessity;
For casual gamers, IPS displays are the best choice;
OLED is too expensive for everyone but enthusiasts.
Optional

Storage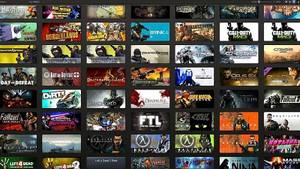 This one is a lot more straightforward. Your choice of storage should depend on your taste in video games and your personal budget.
If you're playing GTA 5 and some indie games
If you're playing GTA 5, you need at least 256 GB of storage. That's the bare minimum. That's enough for all of the updates and the game itself. But a 256 GB should be an option if you have a <1,000$ budget and that laptop can be upgraded with either M.2 or at least SATA drive.
With that in mind, let's talk about the best SSD size for GTA 5 – it's 512 GB. It should be enough for most people, and it's an easy one to upgrade to 1 TB if you're looking for something more.
If you're playing a lot of AAA titles
If you're also playing games like Call of Duty: Warzone, PUBG, or similar – 256 GB just won't cut it. I had, just recently, added an additional M.2 drive to my PC just so I could fit Warzone in. And don't get me started on game patch download sizes. Ough.
TL;DR
Core i3/Ryzen 3 is a good start for Fortnite
Core i7/Ryzen 7 processors are needed for high FPS on high graphics settings
256 GB should be enough for most people, but 512 GB is recommended if you're also playing AAA titles such as Warzone, Apex Legends and so on
6 Best Laptops for GTA 5
1
Laptop for playing modern games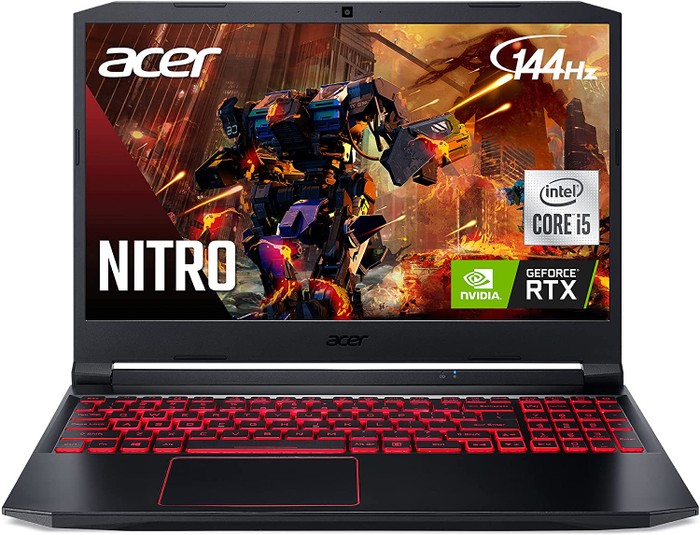 i5-10300H
|
RTX 3050
|
8 GB RAM
|
256 GB SSD
|
15.6″ 144Hz IPS; 1920×1080
Pros and cons
Pros
Exceptional graphics card (RTX 3050)
First-class display (15.6 144Hz IPS)
Cons
Ordinary processor (i5-10300H)
Middle-of-the-road memory amount (8GB)
Alternatives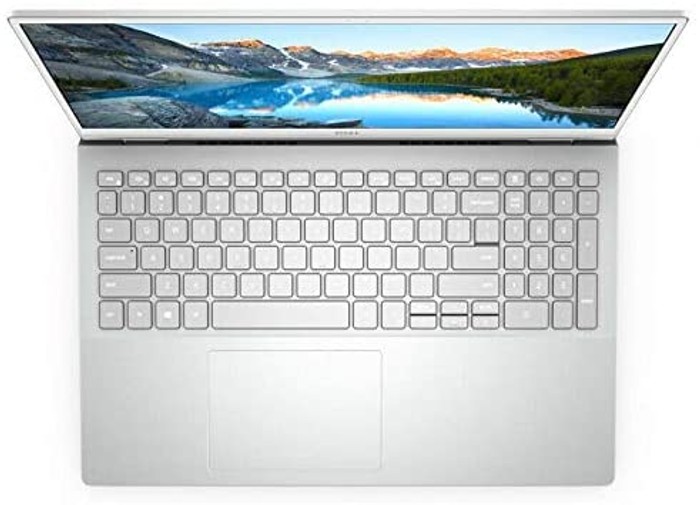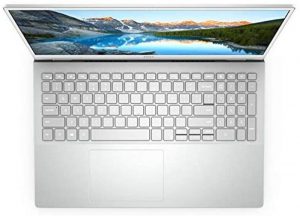 $790
Pros
Terrific memory amount (16GB)
Numpad
Cons
Middle-of-the-road graphics card (Radeon RX Vega 6 (Ryzen 40005000))
No IPS Panel (inferior color reproduction)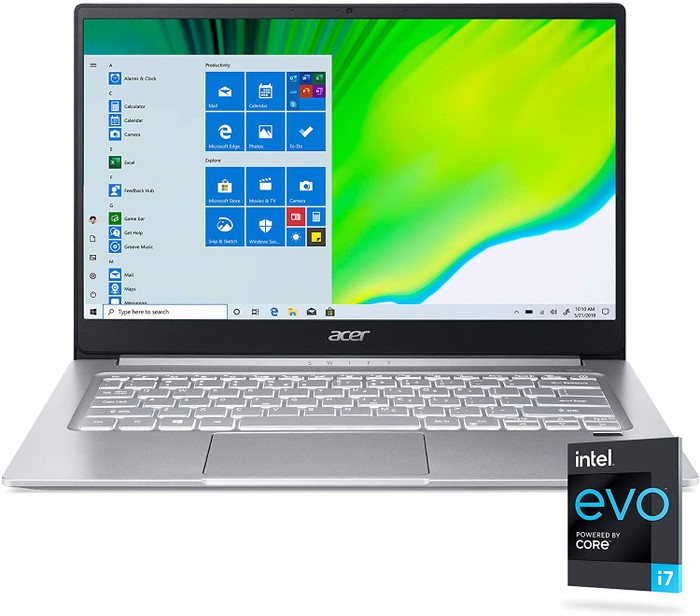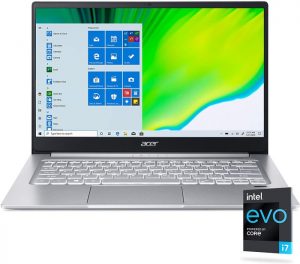 $720
Pros
Competent display (14 IPS)
Featherweight (2.6 lbs)
Cons
Mediocre processor (i7-1165G7)
Substandard graphics card (Iris Xe Graphics G7 96EUs)
View on Amazon
2
Laptop with insane price and performance ratio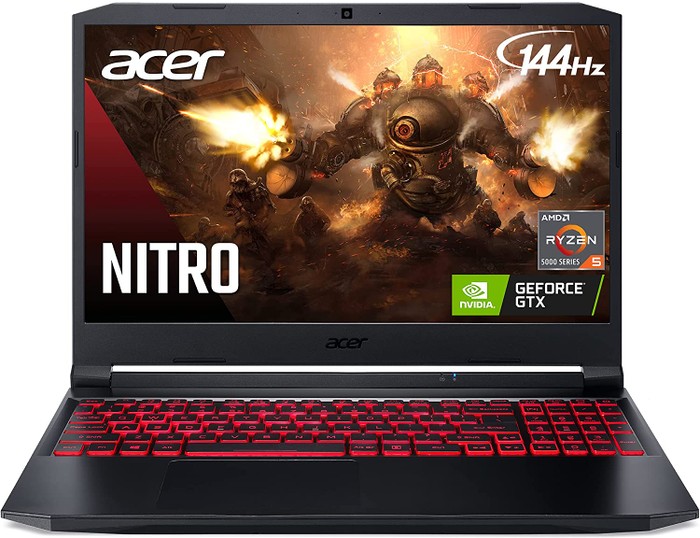 Ryzen 5 5600H
|
GTX 1650
|
8 GB RAM
|
256 GB SSD
|
15.6″ 144Hz IPS; 1920×1080
Pros and cons
Pros
Excellent processor (Ryzen 5 5600H)
Sufficient graphics card (GTX 1650)
Cons
Mediocre memory amount (8GB)
Bulky (4.8 lbs)
Alternatives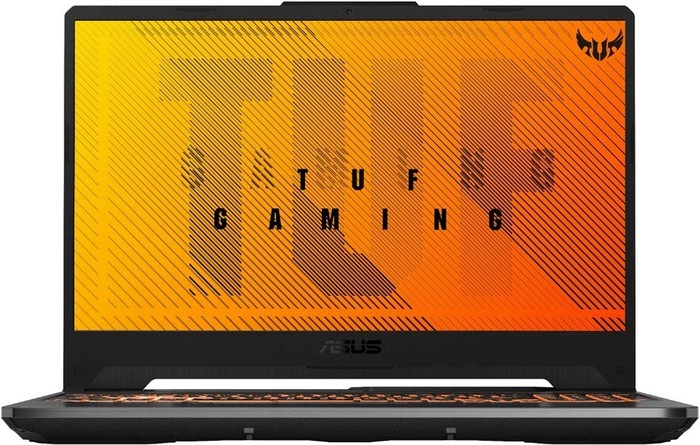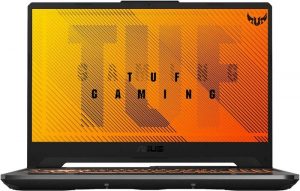 $980
Pros
Adequate graphics card (GTX 1650)
Splendid memory amount (16GB)
Cons
So-so processor (i5-10300H)
No IPS Panel (subpar viewing angles)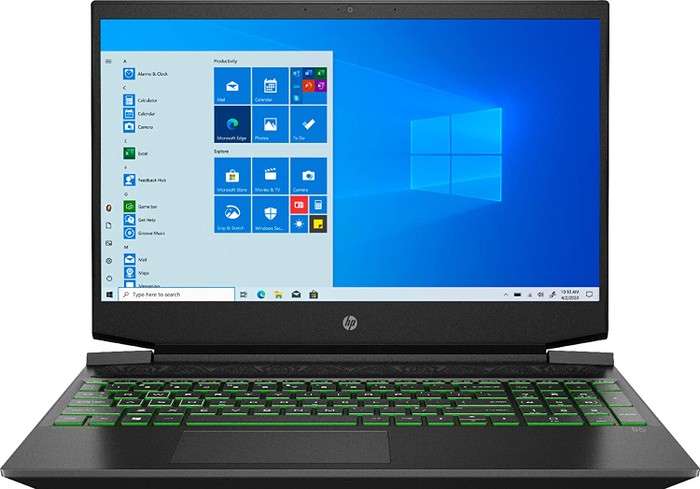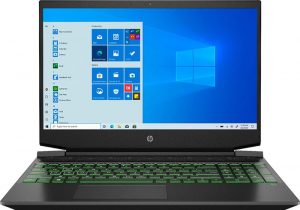 $900
Pros
Up to scratch processor (Ryzen 5 4600H)
Up to the mark graphics card (GTX 1650)
Cons
Weighty (4.4 lbs)
No IPS Panel (worse contrast)
View on Amazon
3
Plenty of features for the money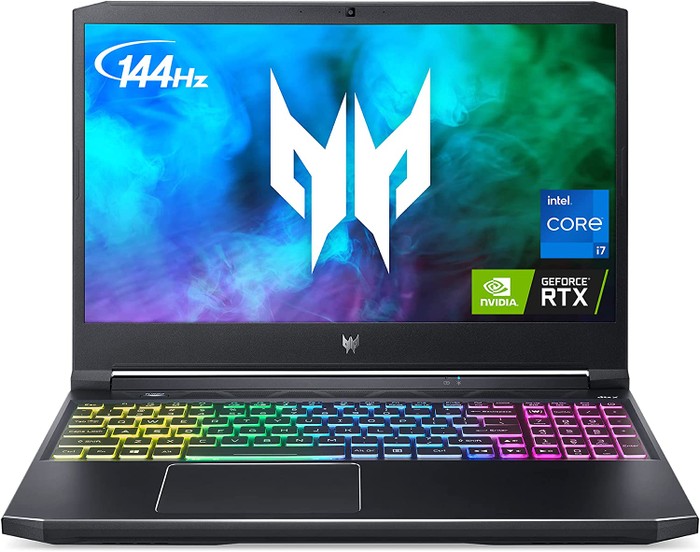 i7-11800H
|
RTX 3060
|
16 GB RAM
|
512 GB SSD
|
15.6″ 144Hz IPS; 1920×1080
Pros and cons
Pros
Superb processor (i7-11800H)
Very good graphics card (RTX 3060)
Cons
Garden-variety memory amount (16GB)
Alternatives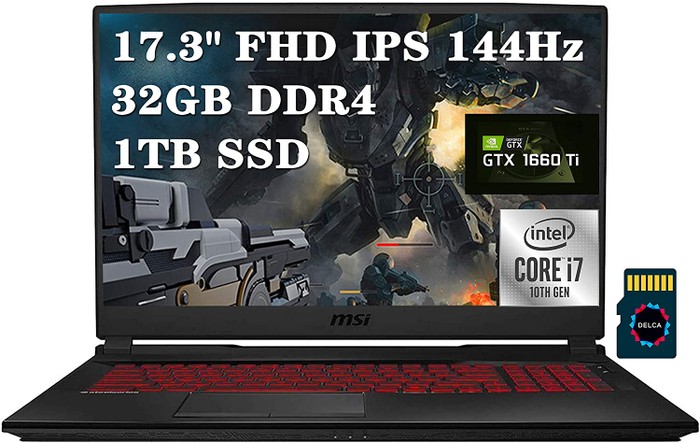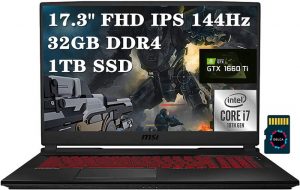 $1,460
Pros
Adequate processor (i7-10750H)
Up to scratch graphics card (GTX 1660 Ti)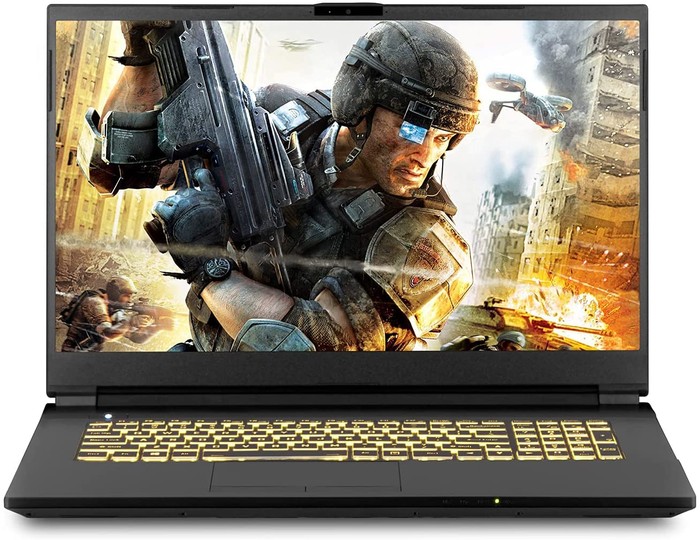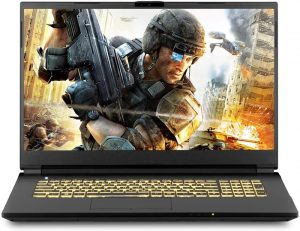 $1,380
Pros
Superb processor (i7-11800H)
Adequate graphics card (RTX 3050 Ti)
Cons
Mediocre memory amount (16GB)
No IPS Panel (worse viewing angles)
View on Amazon
4
GTA 5 laptop under $2000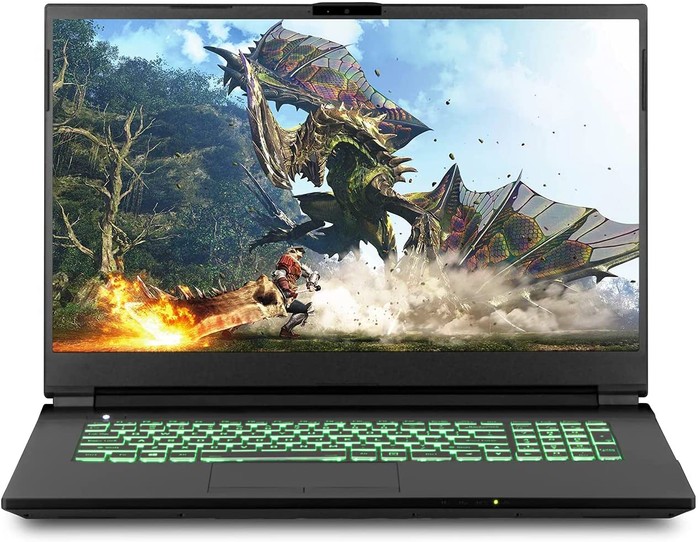 i7-11800H
|
RTX 3060
|
32 GB RAM
|
1000 GB SSD; 1000 GB HDD
|
17.3″ 144Hz Matte; 1920×1080
Pros and cons
Pros
Splendid processor (i7-11800H)
Very good graphics card (RTX 3060)
Cons
Bulky (5.5 lbs)
No IPS Panel (limited viewing angles)
Alternatives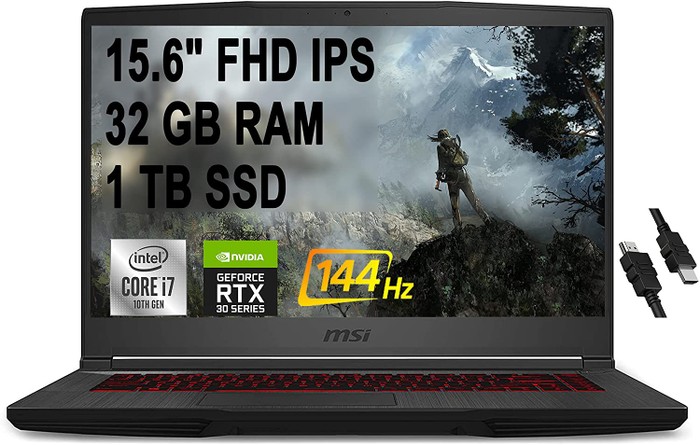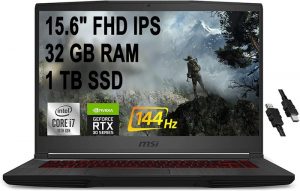 $1,700
Pros
Great graphics card (RTX 3060)
Sufficient display (15.6 144Hz IPS)
Cons
So-so processor (i7-10750H)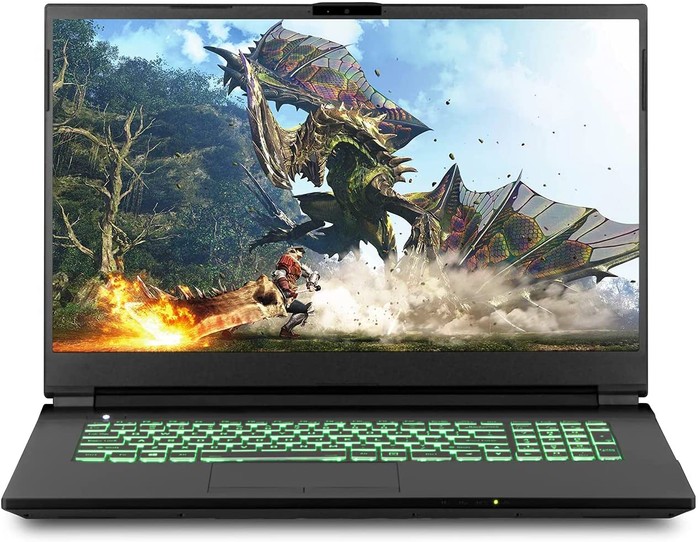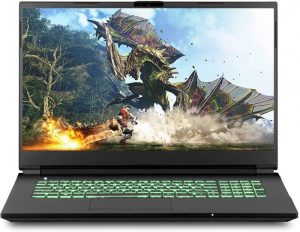 $1,550
Pros
Solid processor (i7-11800H)
Very good graphics card (RTX 3060)
Cons
Garden-variety memory amount (16GB)
Heavy (5.5 lbs)
View on Amazon
5
Best laptop for GTA 5 under $3000

Ryzen 9 5900HS
|
RTX 3070
|
40 GB RAM
|
2000 GB SSD
|
15.6″ 165Hz IPS-level G-Sync; 2560×1440
Pros and cons
Pros
Great processor (Ryzen 9 5900HS)
Great graphics card (RTX 3070)
Alternatives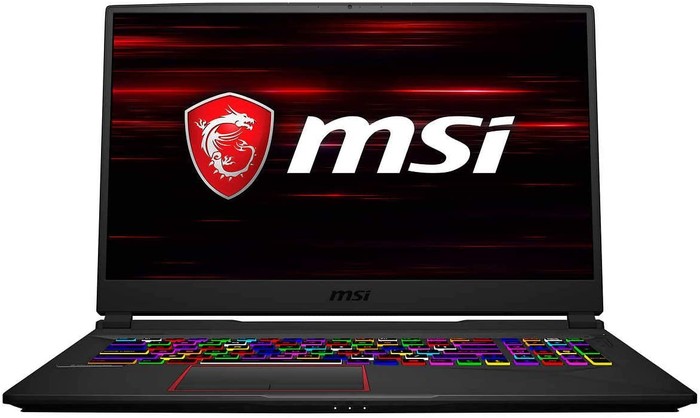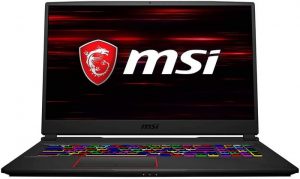 $2,400
Pros
Fair processor (i7-10750H)
Fair graphics card (RTX 2070)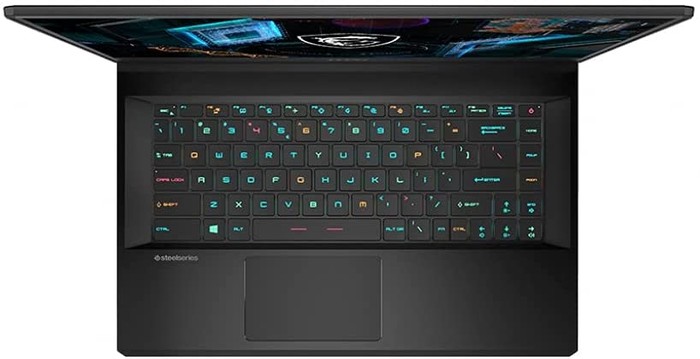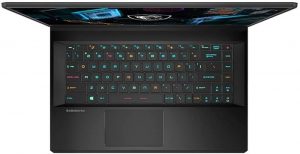 $2,460
Pros
Exceptional processor (i7-11800H)
Splendid graphics card (RTX 3080)
View on Amazon
6
GTA 5 laptop under $5000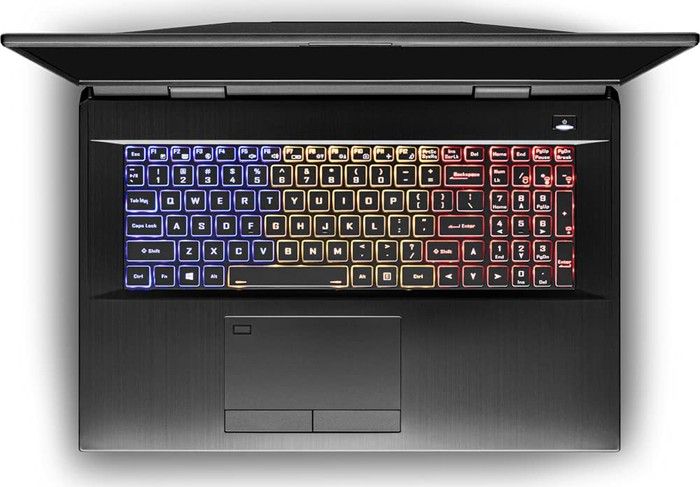 i9-11900K
|
RTX 3080
|
64 GB RAM
|
2000 GB SSD
|
17.3″ 300Hz G-Sync; 1920×1080
Pros and cons
Pros
Excellent processor (i9-11900K)
Great graphics card (RTX 3080)
Cons
No IPS Panel (limited viewing angles)
Alternatives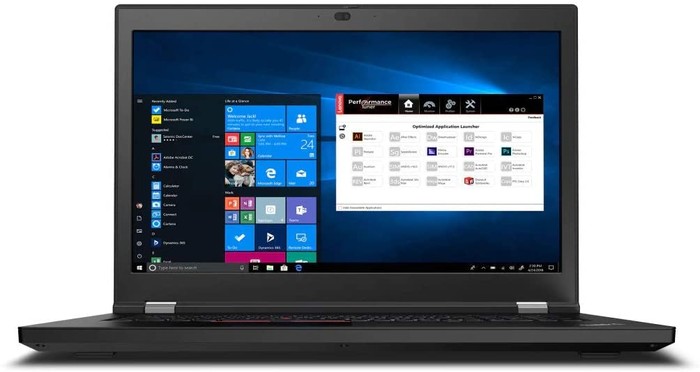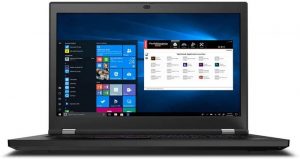 $3,200
Cons
Not the best processor (Xeon W-10855M)
Underwhelming memory amount (32GB)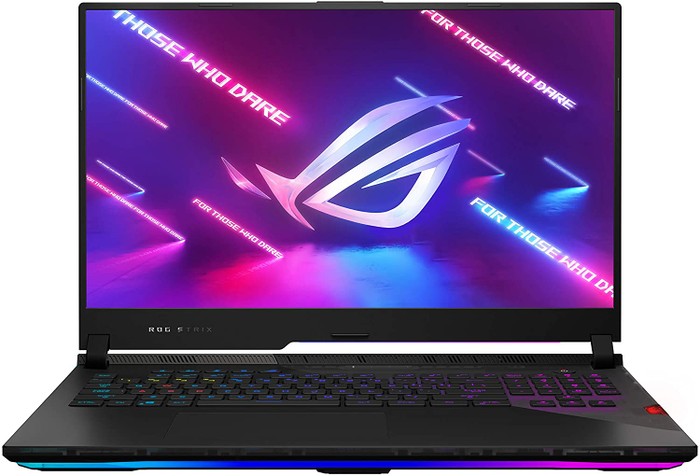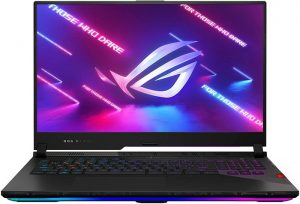 $3,800
Pros
Splendid processor (Ryzen 9 5900HX)
Very good graphics card (RTX 3080)
Cons
Average memory amount (32GB)
View on Amazon
Table of Best Laptops for GTA 5