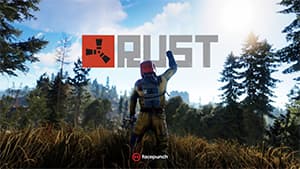 Updated: October 15, 2021. When you hear the gun fire, every muscle in your body stiffens. You duck for cover, reload your gun, look around for the next place to hide. This may sound like a horror game. It isn't. What you're playing is a competitive survival game. I can't tell if this game is out of its mind or ahead of its time.
All that aside, before we get into the nitty-gritty of what to look for the best laptop for Rust, I must mention a few things that might hinder your enjoyment of this particular game. Firstly, this game is not particularly well optimized for low-end machines. It's OK, but considering it's early access release in 2013, I'd assume it would run on a potato PC. In some ways it does, but in some ways it absolutely doesn't. Secondly, these days we're somewhat limited by global silicon shortage so some latest and greatest processors and graphics are in short supply.
With these acknowledgements out of the way, it's time to look into the Rust laptop requirement breakdown that has been tuned to the latest GPU benchmarks (CPU benchmarks are not that relevant for Rust and you'll see why). So whether you're out to get a cheap laptop for Rust or you want the absolute best – I hope something picked for everyone.
Time is of the essence, let's roll.
Requirements for a Rust laptop
Optional

What's the best graphics chip for Rust?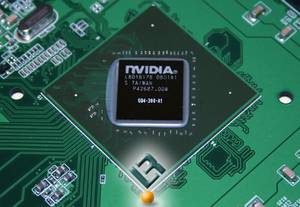 I could give at least 10 compliments to Rust developers. Optimization for low-end machines is not one of them. It's an indie title with plenty of rough edges. As such, a graphics card that can handle the most demanding settings is a necessity. To that end, I've split my recommendations into 3 categories – minimum, recommend, and the best options for playing Rust. If you want to save a few bucks, this section should help you get the best possible performance for your budget.
Minimum graphics (under $1000)
Integrated graphics. The problem with integrated graphics is that they're either barely playable or downright terrible. To save yourself from disappointment, I advise to steer clear of these sorry pieces of silicon.
GTX 1650, GTX 1650 Ti, GTX 1660 Ti are all great options in a budget build. Yes, I know, they're not as up-to-date as RTX 3000s, but they still can pack a punch in their price class. GTX 1650 delivers ~45 FPS on high settings and Ti versions offer a tiny bit more.
Recommended graphics ($1000 – $1600)
At this point, we enter the realm of affordable dedicated graphics cards that can offer playable framerates on highest settings on Full HD resolution. These cards are the Radeon RTX 3050 and RX 5600M. These hit ~60 FPS on ultra settings.
Best graphics ($1600 and up)
Final stop – top-of-the-line GPUs for maximum performance at any cost. This category includes RTX 3060, RTX 3070 and RTX 3080 – not so much for their higher prices as for their supreme performance level on all settings. These cards can easily provide ultra-high framerates on QHD resolution monitors – which are perfect for shooters like Rust! In particular, I find RTX 3060 best for FHD 60Hz, RTX 3070 best for QHD 60Hz/FHD 144Hz and RTX 3080 for QHD 144Hz setups.
Major

Choosing a processor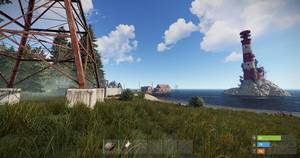 At this point, I can imagine you're either impatient or bored. Neither is a good look on you. But since we're here, let's not waste the opportunity to talk about processors. We're going to be going through different examples to pick the best processors for playing Rust.
Recommendations
A good starting point for playing Rust is something along the lines of Intel Core i5-10300H or AMD Ryzen 5 4500U. They offer plenty of speed and have enough thermal headroom to accommodate the power demands of Rust.
Let's take a look at some other processor options and see if they're worth considering:
Intel Core i3-1005G1 – if you're on a tight budget
Intel Core i5-10300H – best for mid-range gaming rigs, plenty for Rust
AMD Ryzen 7 4800H and Intel Core i7-10750H – upper-range options for high refresh rate displays and high visual settings
AMD Ryzen 9 5900HS (and HX) – perfect choice if your budget is close to unlimited
Optional

Is 8GB RAM enough for Rust?
Minimum (8 GB)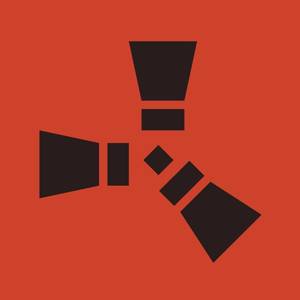 An 8GB RAM laptop will work for Rust, but you might have to deal with some lagging. It's also very likely that it will need to be upgraded after a year or two of use. That's why I'd recommend going for 16GB or more if you can afford it.
Recommended (16 GB)
A 16GB RAM laptop will be able to run Rust without issues but won't have much headroom for future updates or increased system load. I would recommend this for new laptops under $1,600.
Best (32 GB)
If you want the best performance possible – go for 32GB of RAM. Though keep in mind that the extra money spent will not be worth it if you don't want to upgrade in the future. 32 GB laptops start at $1,420 with a median price of $2,300.
TL;DR
minimum 8GB RAM laptop will work for Rust
16GB is expected in laptops under $1,600
32GB is best if you want the best performance possible
Optional requirements for a Rust laptop
Optional

Is 4K worth it for playing Rust?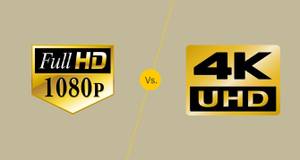 If you're looking for the best laptop for playing Rust, a good display is not of paramount importance, but it definitely shouldn't be left as an afterthought. I'll quickly list three major factors you should be looking for:
Resolution
There are three resolutions you need to know about:
FHD – is what you're used to. If you're not looking for a resolution upgrade, then Full HD is the way to go. I'd argue that it's still plenty for most laptop gamers. I'd instead invest in an external display with all the dream specs than a laptop display. A laptop's display has to be bright, sharp, and with reasonable color accuracy. Everything else is an extra.
QHD – 1440p is a nice upgrade over Full HD. I find it especially appealing for laptop displays because of their size.
4K – only for the very best laptops. Gaming in 4K is gathering steam, and it's perfect for those that want to see everything in stunning detail. But if you're on a budget, I wouldn't recommend it.
Refresh rate
High refresh rates are great for competitive gamers. If you're looking for the best laptop for Rust, I'd recommend getting one with a high refresh rate (e.g., 144Hz). Just make sure your graphics card can handle it!
Response time
A quick note on response time – it's one of the few specs that vary with panel type. For TN panels, the response time is excellent and can't be beaten by any other panel type. For IPS panels – it ranges from good to meh – and as of now, there're quite a few fast IPS panels.
A TN panel is the cheapest way to get a fast response time, but I don't recommend it if you care about image quality or HDR support.
Adaptive sync
If you're on a high-end machine – adaptive sync (G-Sync) is an excellent addition to a display, but I wouldn't lose my sleep over it – I consider it somewhat overhyped, and it's my last concern.
Panel type and qualitative measurements
With fast-IPS panels gaining momentum, there are fewer and fewer reasons to justify a TN panel. These panels still offer the best millisecond response times, but their advantage seems to be shrinking every year. Considering better IPS viewing angles, color accuracy (and often brightness) – I'd recommend IPS over TN for most gamers. Unless you couldn't live with yourself if you'd left that 1ms of reaction time on the table – only then a TN is a preferred option. OK, one more justification – it's quite a bit cheaper, especially if you're looking for a 144Hz+ panel. But for 80% of people – IPS is the way to go (before OLED takes over everything).
TL;DR
you don't need 4K in a laptop – FHD and QHD are both great for competitive gaming
TN panels are a good choice if you're on a budget and care more about response time than image quality or HDR support
IPS is the best panel type for most
Optional

Storage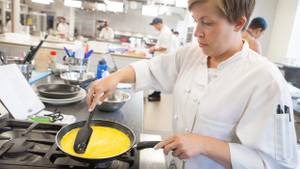 What should you expect for laptop storage? It's a fair question, as the speed and capacity of the drive can be quite different. We need something that's both spacious and fast. For example, we can't use a slow, small-capacity hard drive. That would be like trying to cook a meal with a spatula made of rubber. Sure, it's a spatula, but it won't do the job well. I should work more on my analogies…
Picking an SSD
Fortunately, SSDs have made significant strides in recent years. Today, they're cheaper and more reliable than ever before. We're looking for an SSD with a M.2 interface – preferably based on NVMe specification. The good news is that most laptops have PCIe interfaces for SSDs these days, but you should always check the specifications. If it mentions "NVMe" – we're in the clear!
Size matters
For gamers that need space for their games and Steam library, we recommend at least 1 TB of storage space on the SSD. For those that want to maintain a work/gaming laptop for general use, the lower 500 GB should suffice. It's not too often that we'd recommend a 200 GB SSD – it's just not enough gaming. But if you're on a budget you might want to settle for that one instead and opt for an upgrade down the line.
Upgrading
A lot of laptops allow you to upgrade the storage if you need more space. If you buy a laptop with an SSD that's too small, then you can buy a new SSD and put it in yourself (or call professional, or your cousin, I don't know). Just don't forget that upgrading some parts can void the warranty, so don't buy a laptop that NEEDS to be upgraded from day 1. Get something that you can live with for at least a year or two.
TL;DR
get an SSD with NVMe specification and PCIe interface
500GB of storage space is a good starting point for gaming laptops
10 Best Laptops for Rust
1
Laptop for playing modern games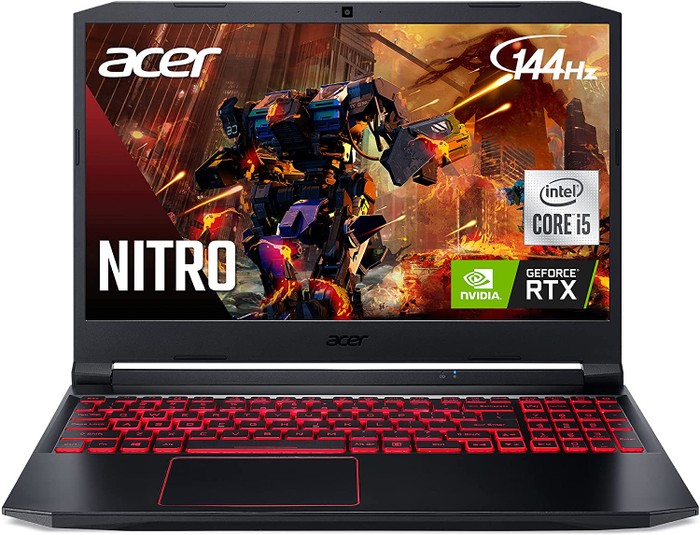 i5-10300H
|
RTX 3050
|
8 GB RAM
|
256 GB SSD
|
15.6″ 144Hz IPS; 1920×1080
Pros and cons
Pros
First-class graphics card (RTX 3050)
First-class display (15.6 144Hz IPS)
Cons
Mediocre processor (i5-10300H)
Substandard memory amount (8GB)
Alternatives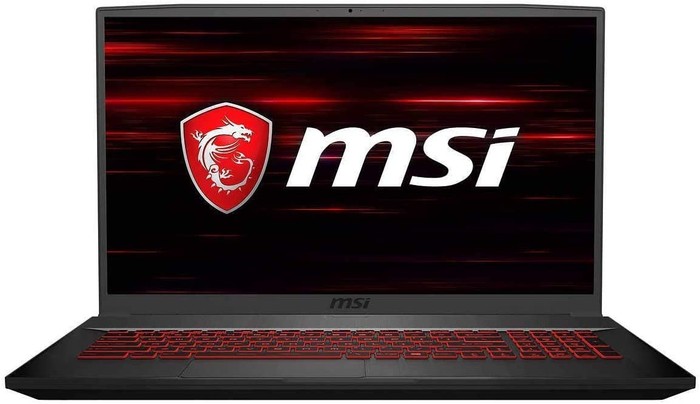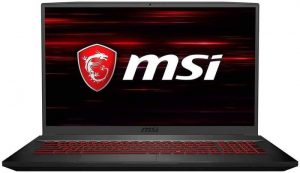 $880
Pros
Exceptional display (17.3 120Hz IPS-level)
High refresh rate display (120Hz)
Cons
Mediocre processor (i5-10300H)
Unexceptional graphics card (GTX 1650)
2
Great value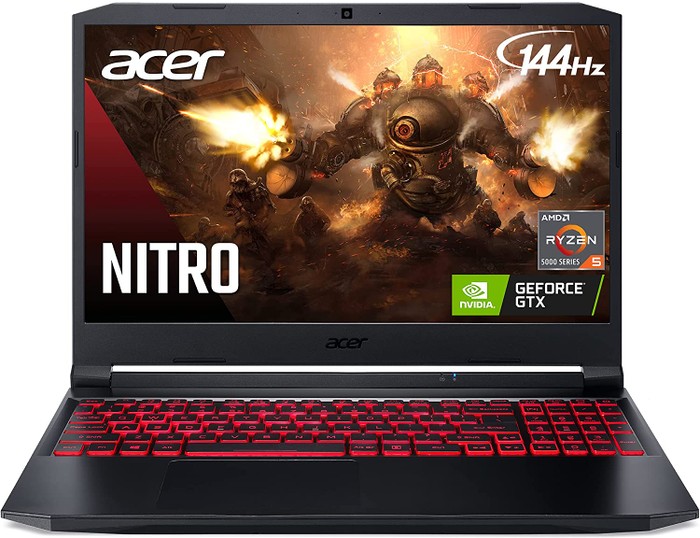 Ryzen 5 5600H
|
GTX 1650
|
8 GB RAM
|
256 GB SSD
|
15.6″ 144Hz IPS; 1920×1080
Pros and cons
Pros
Exceptional processor (Ryzen 5 5600H)
Solid display (15.6 144Hz IPS)
Cons
Substandard graphics card (GTX 1650)
Substandard memory amount (8GB)
3
Best laptop for Rust under $1200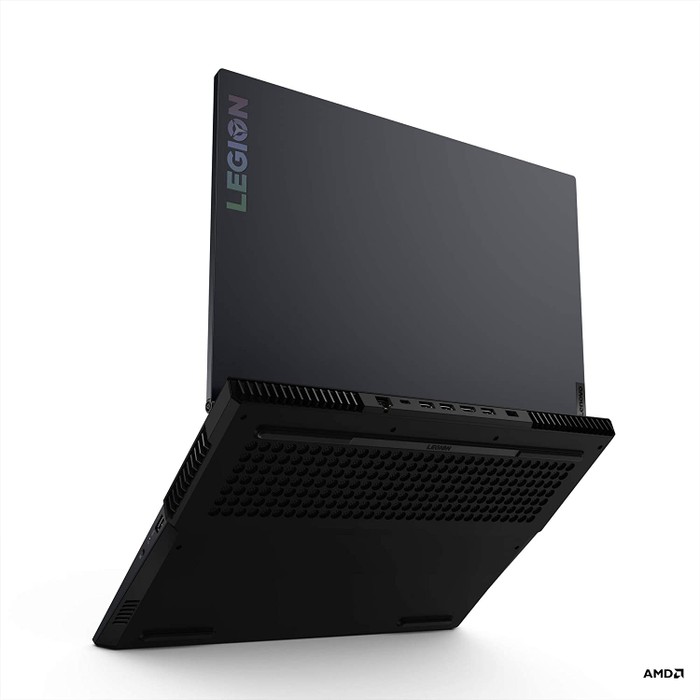 Ryzen 7 5800H
|
RTX 3050 Ti
|
16 GB RAM
|
512 GB SSD
|
15.6″ 165Hz IPS FreeSync; 1920×1080
Pros and cons
Pros
First-class processor (Ryzen 7 5800H)
Competent graphics card (RTX 3050 Ti)
Alternatives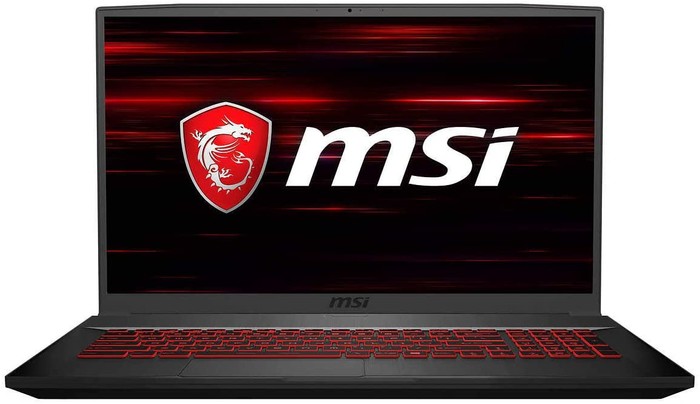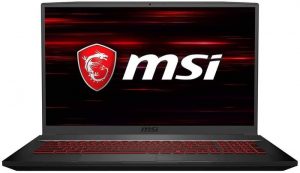 $1,190
Pros
First-class memory amount (16GB)
Large 1TB SSD
Cons
Average processor (i5-10300H)
Weighty (4.8 lbs)
4
Fantastic value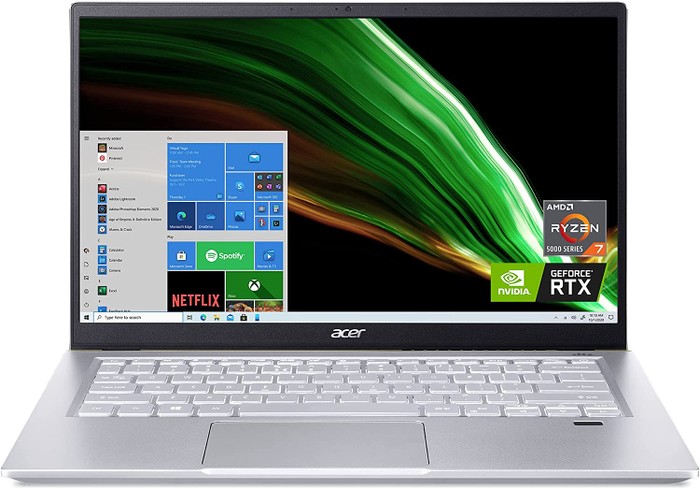 Ryzen 7 5800U
|
RTX 3050 Ti
|
16 GB RAM
|
512 GB SSD
|
14″ IPS; 1920×1080
Pros and cons
Pros
Up to the mark processor (Ryzen 7 5800U)
Decent graphics card (RTX 3050 Ti)
5
Fantastic value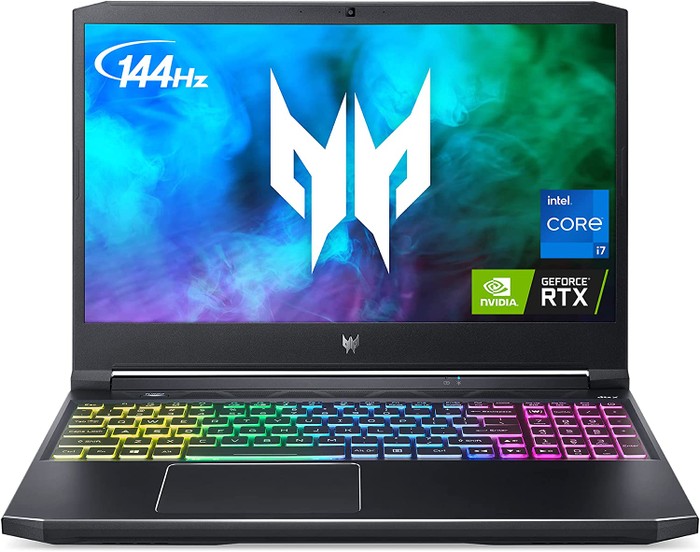 i7-11800H
|
RTX 3060
|
16 GB RAM
|
512 GB SSD
|
15.6″ 144Hz IPS; 1920×1080
Pros and cons
Pros
Superb processor (i7-11800H)
Terrific graphics card (RTX 3060)
Alternatives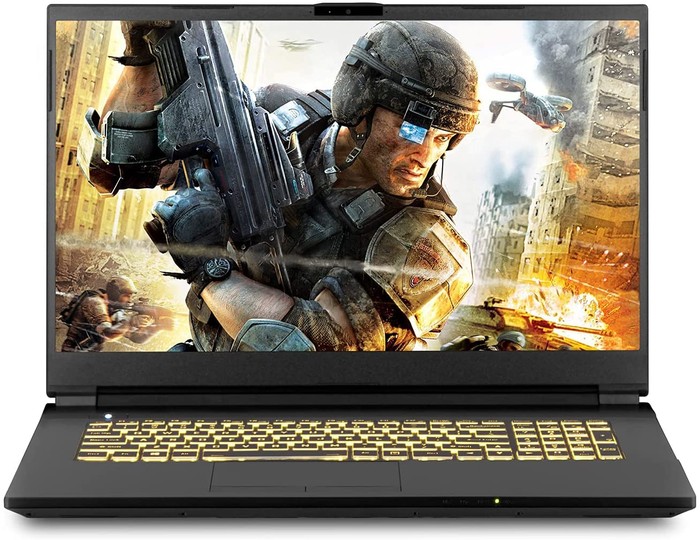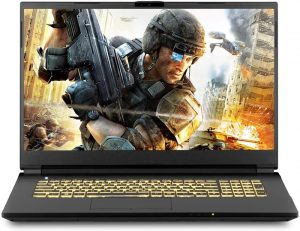 $1,380
Pros
Excellent processor (i7-11800H)
Up to scratch memory amount (16GB)
Cons
Ordinary graphics card (RTX 3050 Ti)
No IPS Panel (limited viewing angles)
6
Best laptop for Rust under $1600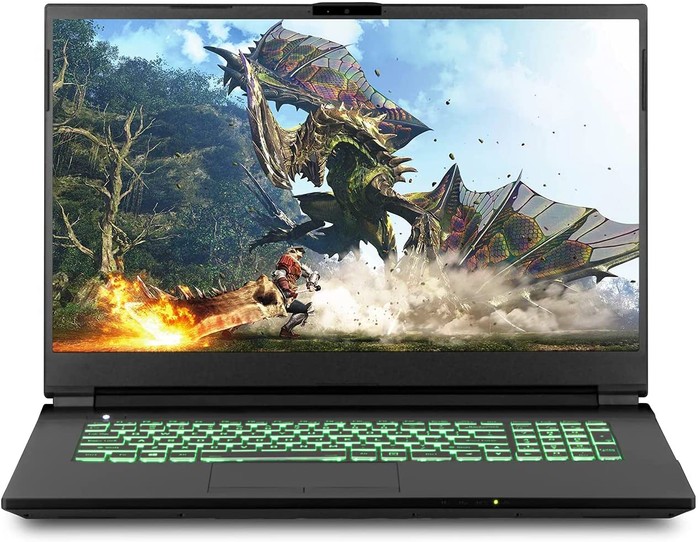 i7-11800H
|
RTX 3060
|
16 GB RAM
|
1000 GB SSD
|
17.3″ 144Hz Matte; 1920×1080
Pros and cons
Pros
Great processor (i7-11800H)
Terrific graphics card (RTX 3060)
Cons
No IPS Panel (limited viewing angles)
7
Best laptop for Rust under $2000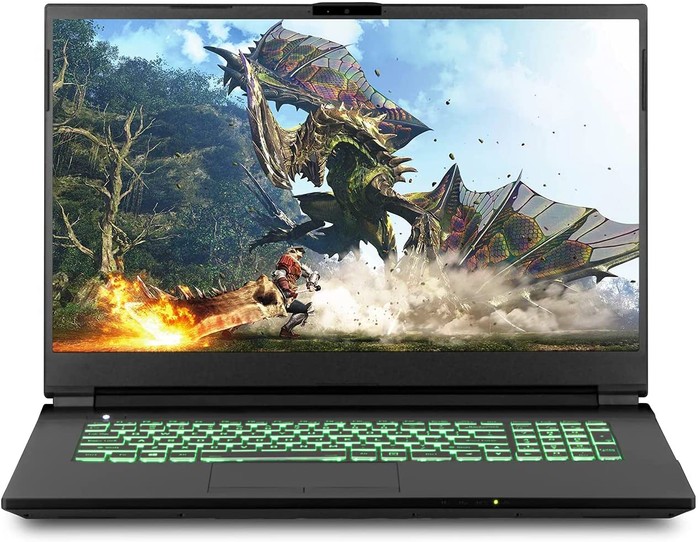 i7-11800H
|
RTX 3060
|
32 GB RAM
|
1000 GB SSD; 1000 GB HDD
|
17.3″ 144Hz Matte; 1920×1080
Pros and cons
Pros
Great processor (i7-11800H)
Superb graphics card (RTX 3060)
Cons
No IPS Panel (worse viewing angles)
Alternatives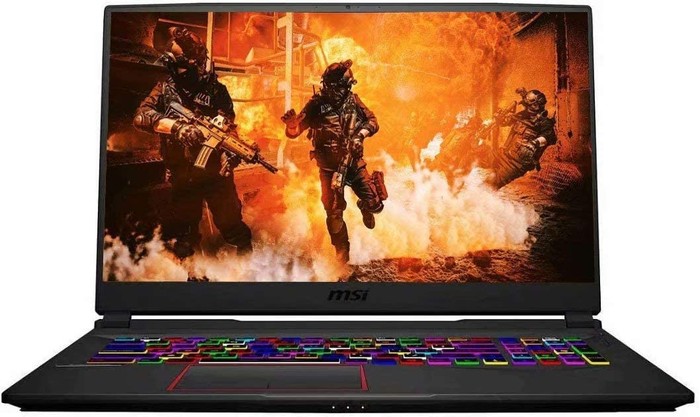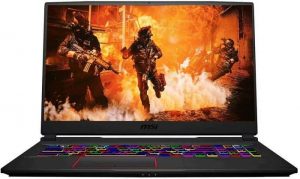 $1,840
Pros
Exceptional display (17.3 144Hz IPS-level)
Exceptional memory amount (32GB)
Cons
Not the best processor (i7-10750H)
Not the best graphics card (RTX 2060)
8
Rust laptop under $2000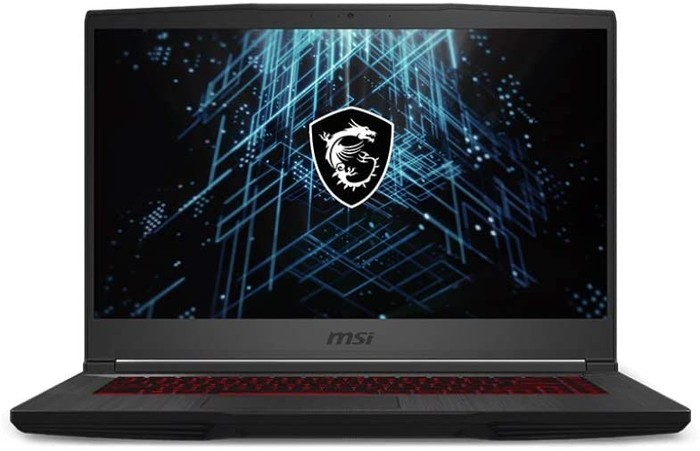 i7-10750H
|
RTX 3060
|
32 GB RAM
|
2000 GB SSD
|
15.6″ 144Hz IPS-level; 1920×1080
Pros and cons
Pros
Excellent graphics card (RTX 3060)
First-class display (15.6 144Hz IPS-level)
Cons
Unexceptional processor (i7-10750H)
9
High-end gaming laptop

Ryzen 9 5900HS
|
RTX 3070
|
40 GB RAM
|
2000 GB SSD
|
15.6″ 165Hz IPS-level G-Sync; 2560×1440
Pros and cons
Pros
Very good processor (Ryzen 9 5900HS)
Very good graphics card (RTX 3070)
Alternatives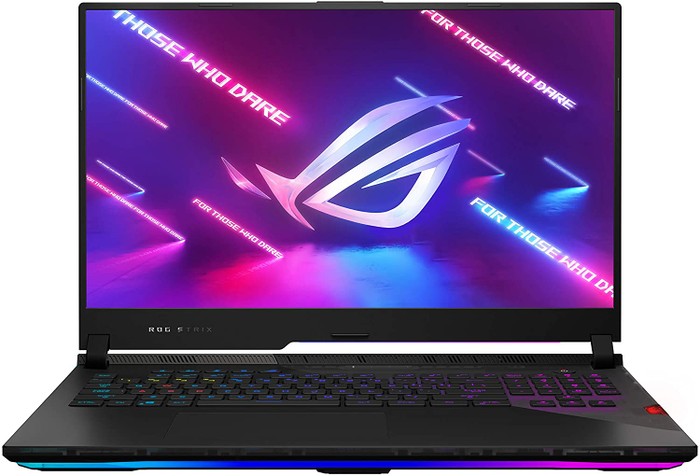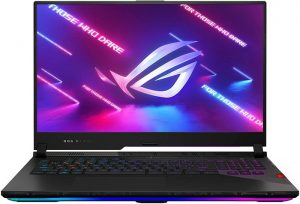 $3,800
Pros
Very good processor (Ryzen 9 5900HX)
Superb graphics card (RTX 3080)
Cons
Middle-of-the-road memory amount (32GB)
10
Rust laptop under $4000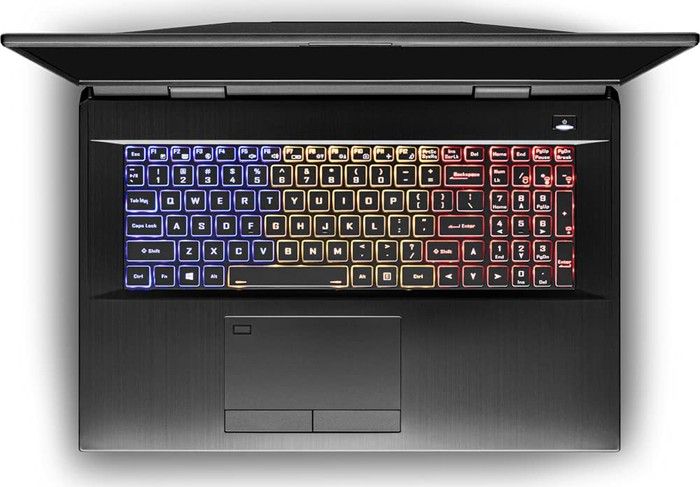 i9-11900K
|
RTX 3080
|
64 GB RAM
|
2000 GB SSD
|
17.3″ 300Hz G-Sync; 1920×1080
Pros and cons
Pros
Very good processor (i9-11900K)
Solid graphics card (RTX 3080)
Cons
No IPS Panel (inferior color reproduction)
Table of Best Laptops for Rust