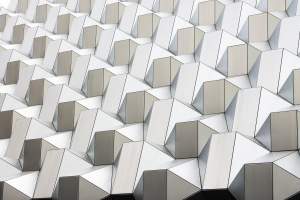 If you are already using Adobe Illustrator regularly or are just getting started, the Adobe Creative Cloud website has a wealth of information on how to use, and also provides a list of specifications needed to run the application properly. I'm going to go through those specifications one by one to help you make a decision on your purchase of the best laptop for Adobe Illustrator.
Requirements
One thing to understand is that most system requirement lists are usually the bare minimum you need to run the application and doesn't take into account anything else you may be doing alongside. The requirements to consider for the best laptop for Adobe Illustrator are performance, quality, and portability. You may have heard of optimising for performance or optimising for quality, but for illustration, you really need both. For the most part, you can't focus on a single application – you might need to use other applications, such as Photoshop.
Performance
Performance is all about speed. How quickly will your brush stroke show up on the display? Even a very short period of delay can be too long when you're using your laptop for illustration. The three main component parts to look at for speed are your processor (CPU), memory (RAM), and storage (either HDD or SSD.
Processor
Adobe recommends a minimum of Intel Pentium 4 or AMD Athlon 64 processor, but either of these two are really the bare minimum. The processor needs to process all the tasks required of the software and needs to act quickly so that your application doesn't freeze or lag. Multi-threading allows the processor to perform multiple tasks at once. Having multiple cores increases the number of threads the processor has to work with.
The best processor for Adobe Illustrator would be any of the Intel i5 or i7 series, especially if you will be using other applications in the Creative Cloud Suite. This article at makeuseof.com, gives a good explanation not only of Intel's different processors, but also explains a bit more about processors in general.
Memory
The processor stores information in memory so it can be accessed quickly. Not all the information needed will fit into memory, but the more that can go into RAM the better. For this Adobe recommends a minimum of 2 – 3 GB of RAM, but most illustrators will tell you, that 4 GB is a bare minimum. This is especially true if you use other Creative Cloud apps in addition to Illustrator. I would go with at least 8 GB of RAM for illustration work.
Storage
There are two types of storage available. The hard disk drive (HDD) is the traditional storage which uses moving parts to access the data on the disk. The speed of the disk determines how quickly data is retrieved. When memory is full, the CPU uses the storage drive's virtual memory for more frequently used data, but it's slower than getting data from RAM. If you do use an HDD, you want one that is at least 7200 RPM. You can store more in an HDD than in a solid state drive (SSD), but the SSD is much faster as it has no moving parts. For this reason, for illustration work, you really want an SSD. In some cases you can have both, but, if not, and you need more storage than an SSD will allow, you can always add an external hard drive.
Quality
For quality there are two components that matter most. Both the display and the graphics card are necessary to give the best visual experience.
Graphics Card
Adobe lists the different graphics cards they recommend and both integrated and dedicated cards are included on this list. An integrated card is one built into the PC, while a dedicated card has its own memory and is generally much faster. The graphics card can be optimised for performance over quality, but as mentioned, you really need both. The minimum integrated graphics card recommended is the Intel HD Graphics 4600 Series. For dedicated cards, both AMD versions and Nvidia are recommended. Adobe has a feature known as GPU Performance which requires a higher end version of these cards with at least 2 GB of VRAM, the graphics card's version of memory. The Nvidia GEForce GTX 9xx series would make a good starting point. Though, if you want to have a good laptop for working with video or gaming – it would be best to pick up Nvidia GTX 1060 graphics card.
Display
Adobe recommends at least 1024 x 768, but 1280 x 800 would be better. It further goes on to say that for HiDPI you need at least 1920 x 1080. Briefly, these numbers refer to screen pixels. With HiDPI you get twice (or more) the physical pixels. This makes for a sharper, more detailed display. In addition to this, in order to use the Touch workspace in Illustrator, you will need to have a touch screen. I will explain this all a bit more with the different laptops.
Portability
Portability is probably the easiest to explain and determine when choosing a laptop. Battery life, weight, sleekness of design, and durability all affect the portability of a laptop. If you expect to use your laptop mostly in one place and not take it out that often, these may not matter to you quite so much, but if you expect to be out and about, these could be important considerations.
For long forays out, if you don't have easy access to power, you want to look at the life of the battery. Also be aware that graphics work usually places more demand on the battery. If you're having to carry your laptop with you to several places, you'll need to decide on how heavy you want it to be and also the ease with which you can put it in a purse or satchel.
Other Requirements
Finally, the only other requirements you need to look at really depend on your own preferences. Will you want to attach peripherals? Then you want to see what type of ports are attached. Do you work with a stylus? There are several styluses to choose from and some of these laptops come with their own.
Laptops
1
M3-6Y30
|
HD 515
|
8GB RAM
|
500 GB SSD
|
1920×1080
|
6h 30min
The Asus Zenbook meets the budget category of laptops for illustration. While the CPU isn't as fast as you might like, its touchscreen display shows brightness, contrast, and color accuracy equivalent to a much higher-priced laptop. It's also good for the road with it's light weight and 6 hour plus battery life. If you want to add an external display for any reason, it also has USB 3.1C and HDMI ports.
View on Amazon
2
i5-7200U
|
HD 620
|
8GB RAM
|
120 GB SSD
|
3200×1800
|
9h
One thing nice about this Dell laptop besides its budget price is that it has good build quality while being lightweight. That and its great battery life make it ideal for taking on the road. With above average brightness and superb 1800:1 contrast, it has a good display. One drawback is its small storage, although it is an SSD. It has a tendency to run very hot, so you might want to invest in a cooling pad.
View on Amazon
3
i7-7500U
|
HD 620
|
32GB RAM
|
500 GB SSD (PCIe) 1000 GB HDD
|
3840×2160
|
N/A
With the HP Envy, you start moving into the higher price range. It's a bit on the heavy side, but it has a great processor in the Intel i7-7500U. You can't ask for more with its 32 GB of memory, and large storage with both SSD and HDD drives. As a bonus, it has a 4K IPS display.
View on Amazon
4
i7-6700HQ
|
960M 2GB
|
16GB RAM
|
500 GB SSD (PCIe)
|
3840×2160
|
5h 30min
This Dell has one of the best displays on the market with a pricetag to match. Without going into all the details of specifications, suffice it to say this touch screen has everything you could want for brightness, contrast, pixel density and color. It also doesn't lack for performance with top of the line graphics, memory, storage and processor. You can order the next generation, 7700HQ version from Dell directly, or wait for its release on Amazon.
View on Amazon
5
Best Windows laptop for Adobe Illustrator
i7-6600U
|
940M 1GB
|
16GB RAM
|
500 GB SSD (PCIe)
|
3000×2000
|
9h 30min
This Microsoft Surface Book is professional grade, hence the price. It's a sturdy machine with magnesium alloy chassis, yet still light enough to carry. All of its specifications more than meet the requirements of fast processor, dedicated Nvidia graphics card, 16 GB of memory and SSD storage. It's long lasting battery will easily carry you through the day. Finally, it's display is also excellent with accurate colors, brightness, and contrast, well above full HD resolution. It comes with the Surface Pen for touchscreen drawing. It's one major drawback, is its lack of ports consisting only of a mini DisplayPort.
View on Amazon
6
Best laptop for Adobe Illustrator
i7-6700HQ
|
HD 530
|
16GB RAM
|
500 GB SSD (PCIe)
|
2880×1800
|
8h 30min
I'll end with the Apple MacBook Pro. Apple has long had a reputation in the graphics arena and this model won't disappoint. It has one of the best displays on the market, a great build quality and also, as a bonus, the best trackpad you could find. It's also a quiet machine which doesn't overheat under stress. Although a little bit heavy, most of its other specifications meet the guidelines and then some. It is limited to Thunderbolt III ports, which is something to consider if you're wanting to add peripherals. Finally, it has the Touch Bar. You can find more about that in this video.
View on Amazon
Table of Best Laptops for Adobe Illustrator
I hope this gives you all that you need to make a decision for your Adobe Illustrator laptop. For more information on the software, be sure to visit the excellent help guides and forums at Adobe Creative Cloud. Particularly see this page for information on optimizing Windows for Illustrator. For another forum dedicated to Adobe Illustrator, check out a href="https://forums.creativecow.net/adobeillustrator">this one</a> at Creative Cow.