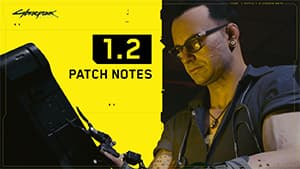 Updated: October 15, 2021. After one of the most anticipated gaming launches in 2020, Cyberpunk 2077 has a rough time due to the bugs plaguing its release. Now, as the dust settles, after a few significant patches, we can finally start taking a more measured look at buying the proper hardware for Cyberpunk 2077.
First off, I'd lie if I'd say that buying a gaming laptop today will get you the best experience possible.
However, Cyberpunk 2077 can be played at the recommended settings on some of the premium gaming laptops.
The fact that I'm telling you this might not mean much if you don't know how to prioritize what's best for Cyberpunk 2077. Well, that's where I come in. We're going to take a look at what components you should expect to see at every price point, followed by a comparison of what's available on the market right now and the ten best gaming laptops for Cyberpunk 2077. By the end of this, you should have all the information you need to make an informed decision about which laptop is best for Cyberpunk 2077.
Requirements for a Cyberpunk 2077 laptop
Optional

Right amount of RAM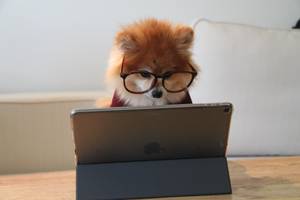 It's not just a game, it's a whole world. So make sure your laptop can handle it.
RAM is the simplest component to decide on when buying a laptop for Cyberpunk 2077. It's just a matter of how much you want to spend and how much you want to have at your disposal. I've been looking for a new laptop for some time now, and it's clear that I need to go for more than 16 GB, if I want to play without any lags or performance drops.
Minimum (8 GB)
The first option is an 8GB RAM laptop. That's not enough for anything remotely intensive, not even for casual games. But if you don't care about playing games – this is your option.
Recommended (16 GB)
16 GB is the sweet spot in my opinion. It's enough for work and casual gaming, and there are no performance limitations whatsoever. The only downside is that it will cost you more than an 8GB model.
Best (32 GB)
Now, if you can afford it – get 32 GB. You will thank me later when your laptop starts struggling with multitasking or opening more than two programs at once.
TL;DR
if you're buying a laptop for Cyberpunk 2077, get 16GB of RAM or more
Major

Processors for playing Cyberpunk 2077
Importance of processor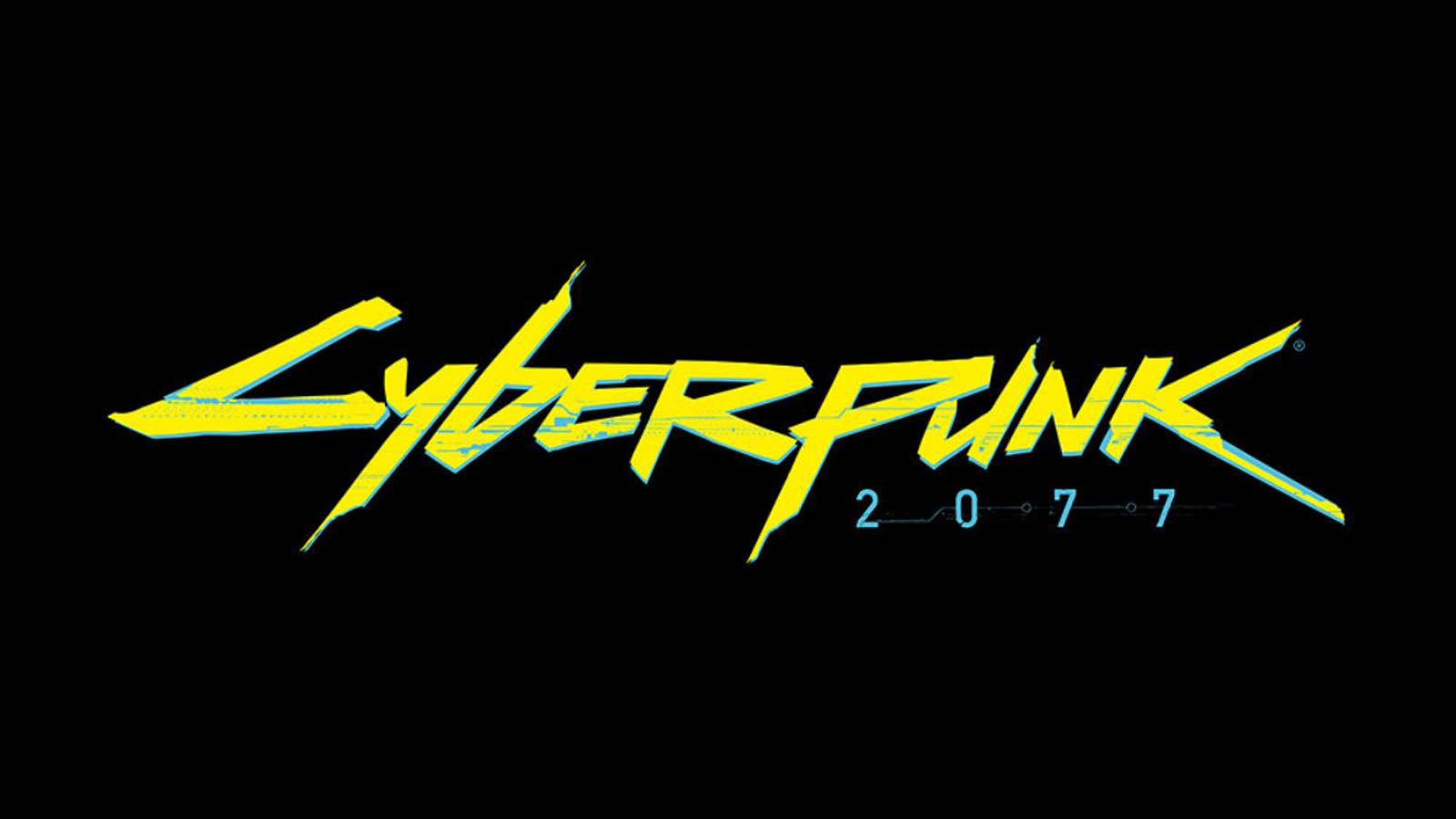 At this point, I'm sure you're more than ready to game. But you might be thinking, "What's the point of a fast CPU if I don't have a fast GPU?" In all honesty, there's no point. But when it comes to FPS, a faster CPU will minimize FPS dips and make your experience more fluid.
Requirements
We'll need to be mindful of Cyberpunk 2077's system requirements. They say that it needs a Core i7-9700K or higher to run the game. And, if you want to maximize your FPS – we'll need a Ryzen 9 or Core i9.
For a better understanding, here's the lowdown on Cyberpunk 2077's specs:
Minimum requirements: Intel Core i5-10300H – AMD Ryzen 3 3200U
Recommended requirements: Intel Core i7-10870H – AMD Ryzen 5 3500U
Best requirements: Intel Core i9-9900K – AMD Ryzen 9 3900X
Recommendations
What should you buy? I'd recommend one of the following processors:
Intel Core i5-10300H – the bare minimum requirement for running Cyberpunk 2077
Intel Core i7-10870H – best for gamers with 4K or high refresh rate displays
Major

Graphics card for Cyberpunk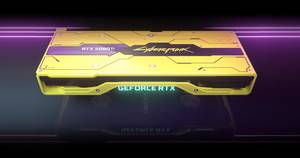 Cyberpunk 2077 is a highly visual title. So it's no surprise that a speedy graphics card plays first fiddle for a game like it. To get this linchpin component right for every price bracket, I've composed my video card recommendations with 3 sections – bare minimum, recommend, and the best options for playing Cyberpunk 2077. You'll have to choose the most appropriate piece depending on your budget.
Minimum graphics (under $1000)
If you expect integrated graphics chips to get anywhere close to smoothly running Cyberpunk 2077, you might need to wait till the year 2077. These chips hover around 10-25 FPS on the lowest settings. If I had to use industry terms, I'd say that's "unplayable". In short, we'll need to go for dedicated graphics.
The first GPU that can hold its own is GTX 1660 Ti. It's no great shakes as a graphics card, but it manages to reach 35 FPS on medium settings on Full HD. AMD Radeon RX 5600M comes with a slightly better showing and manages to fit into the same price bracket. Nice. If we want to go further, we'll need to spend a little bit more.
Recommended graphics (around $1600)
If I were a doctor and you were in dire need of a GPU to play Cyberpunk 2077, I'd prescribe you RTX 3060. It's easy to see why. RTX 3070 and a similarly priced RTX 2070 deliver the golden standard of 60 FPS on the highest settings. For an action role-playing game, we couldn't ask for more.
Best graphics ($2500 and up)
Let's step into the bee's knees of gaming, the heavyweights of graphics, and the top dogs of video cards. I'm talking about RTX 2080, RTX 3070, and RTX 3080. In particular, I find RTX 3070 to be the best option as the more expensive cards do not bring much more to the table.
Nvidia card lines
If you have a keen eye for obscure naming conventions, you might have noticed that I didn't spell out all the card models, such as Nvidia Max-Q, Super, and Ti lines. To clear the air, I give you two rules of thumb to locate where each GPU stands in comparison to each other:
Ti and Super cards are ~15% more performant than their base models
Max-Q versions tend to be ~15% slower (except for RTX 30s)
TL;DR
when it comes to Cyberpunk 2077, only high-end graphics cards are sufficient
if you have a budget around $1600, get RTX 3060
if you have a budget around $2500, get RTX 3070
Optional requirements for a Cyberpunk 2077 laptop
Optional

How to choose the right storage for playing Cyberpunk 2077?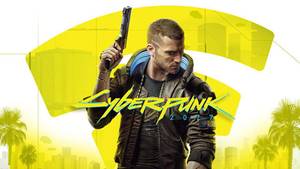 Hey, punk, I heard you're in need of an SSD? I'm no doctor, but I'm writing a prescription. It's not a narcotic, but it'll help you sleep better at night. It's a spoonful of SSDs, 512 GB to start, then ramp up to 1 TB, and when that's not enough – reach a maximum recommended dosage of 2 TB.
Is HDD an option?
What about a good old HDD? SSD would cost us a pretty penny, while a hard drive is only a fraction of the cost. But to put it bluntly, you might not want one, even if it was free. Apart from the regular spiel on SSD vs. HDD speed, there is a handful of reasons why HDDs are especially unappealing: lower resistance to shocks, extra weight, more power draw, more sound, need for defragmentation, and occasional bad sector maintenance. SSDs avoiding all of these issues are unequivocal the best choice.
Getting the size right
There's one sizeable caveat – we might not be able to get the SSD of size we'd like. That's because we're not talking about your regular run-of-the-mill notebook – we're selecting a gaming laptop. Enthusiast CPUs and dedicated graphics cards are a lot more expensive than their analogs in everyday computers. That's why it's not that surprising to see HDD storage as a substitute for missing SSDs in this category. It's a simple case of pick two – cheap, fast, or spacious.
It's not all doom and gloom. The good news is that SSDs are getting cheaper by the day. There's plenty of 250 – 512 GB SSDs under $1000. You probably already know whether that will be enough for you. If you're in desperate need of space but can't afford a PC with a large enough SSD – try getting one with a smaller SSD and a larger HDD as a crutch.
Upgrading
On top of that, gaming laptops are easy to upgrade, and storage space expansion slots tend to be within reach. Take out a dozen of screws, pop an M.2 NVMe bad boy in, and here you go – you've got yourself some extra room for that massive game patch. That's literally what I did last week. Listen up, game developers – these download sizes are getting out of control!
All in all, I would not sweat what kind of drive you're getting, as long as it's sized to your needs. When picking out laptop recommendations, we have prioritized laptops supporting NVMe and having a slot for expansion.
Don't forget your prescription, take your vitamins and skedaddle out of my office.
SSDs are getting cheaper, so buy one and don't sweat the type or size!
TL;DR
don't forget your prescription, take your vitamins and skedaddle out of my office.
Optional

Display for playing Cyberpunk 2077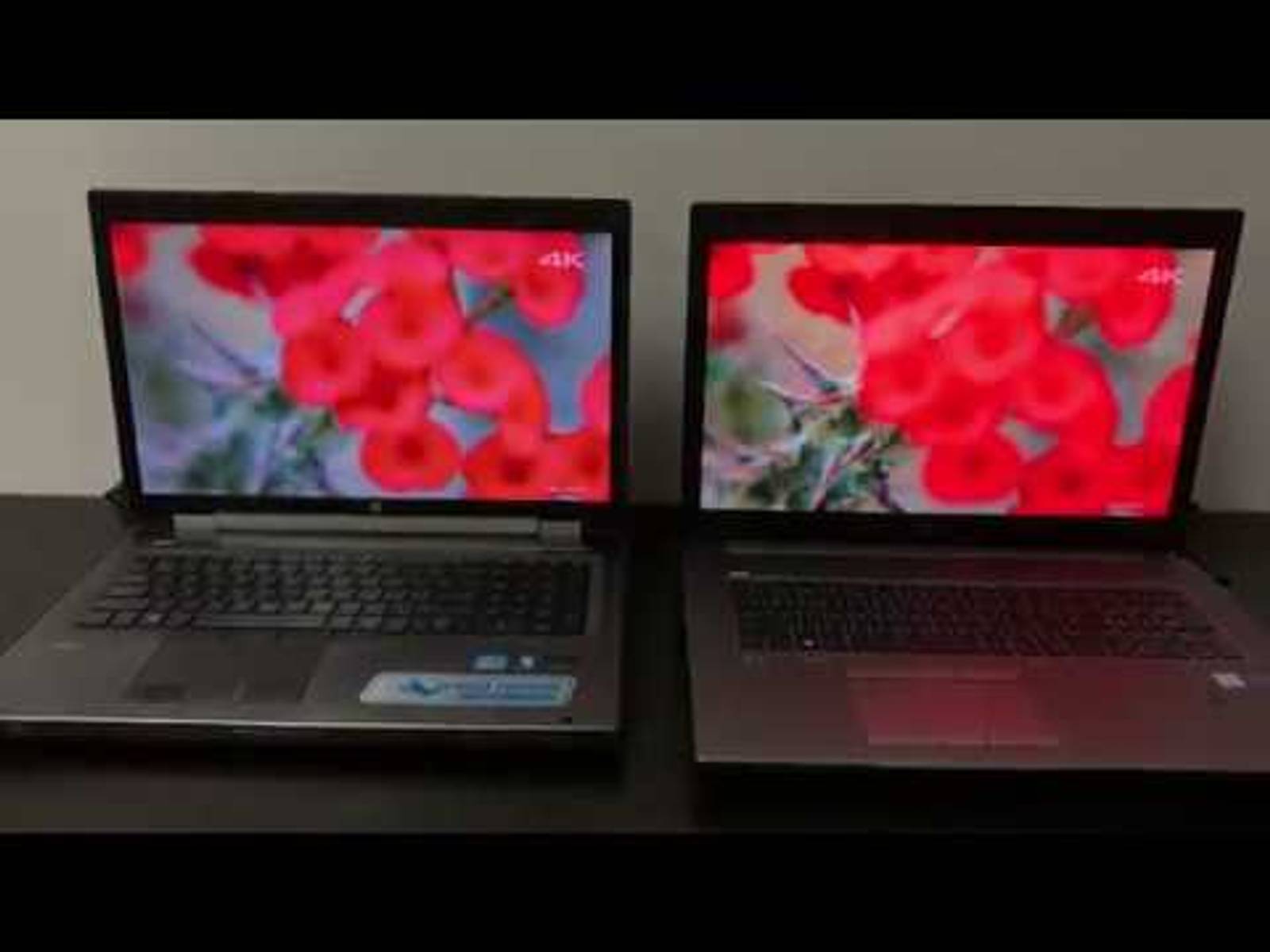 If you want the perfect laptop for playing Cyberpunk 2077, you can't forget about the display. A high "quality display" is not as easy to pinpoint as a "fast processor." I'd need to double this guide in size to give you a rundown through display metrics that are important to overall display quality. But to make matters simple, I'll focus on three basic metrics.
Resolution
It seems there are only two camps of laptop displays: FHD and 4k. If you haven't been intrigued by 4K, there's nothing wrong with staying on Full HD. Notebook screens are comparatively compact, and even Full HD can offer sufficient pixel density. But for those looking for the best laptop for Cyberpunk 2077 – 4k is a viable option. Just don't forget it might cost a pretty penny.
High refresh rate
A high refresh rate means that the display is updated more than 60 times a second (60Hz) – I'm talking about 120, 144, 240, or even 300. This results in lower latency and more up-to-date video frames. It's entirely optional and entirely awesome. For competitive games – I wholeheartedly recommend it. But if you like Cyberpunk 2077 for its visuals – it's a better idea to find a choose a laptop with QHD or 4K. Either way, you'll need a Herculean notebook to match.
Response time
Response time is not as crucial for role-playing games, especially if you're not buying a laptop with a high refresh rate.
Adaptive sync
Adaptive sync adjust the monitor's refresh rate to the frame rate. It's an excellent addition, but it's no great shakes.
Panel and image quality
Panel type is the easiest way to evaluate a laptop's display quality quickly. There are three types of panels in modern laptops – TN, IPS, and OLED.
TN is the default type – manufacturers don't even mention it in a product's description. It's underwhelming, but it helps to keep the price down. I'd recommend it in 2 circumstances:
you'd rather have higher framerates than prettier visuals;
you are on a very tight budget.
For nearly everyone else – I recommend an IPS display. It provides better color contrast and a wider viewing angle. And what about OLED, you ask? It comes with a hefty premium, and I wouldn't recommend it for anyone but the enthusiast with money burning a hole in his pocket.
10 Best Laptops for Cyberpunk 2077
1
Plenty of features for the money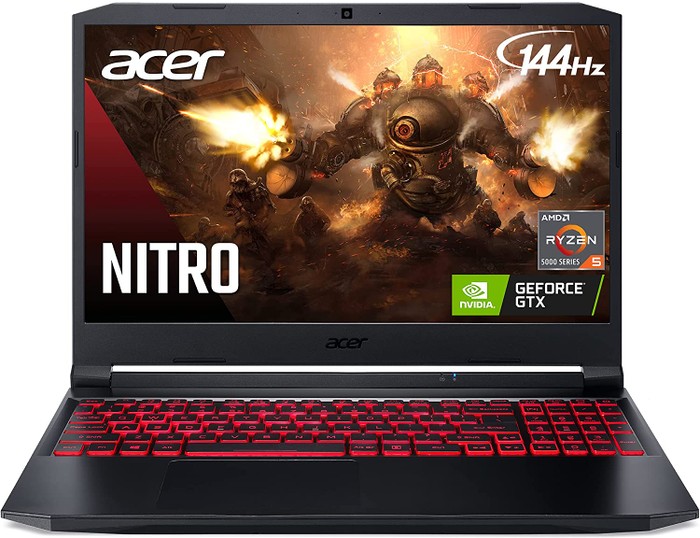 Ryzen 5 5600H
|
GTX 1650
|
8 GB RAM
|
256 GB SSD
|
15.6″ 144Hz IPS; 1920×1080
Pros and cons
Pros
Great processor (Ryzen 5 5600H)
Splendid display (15.6 144Hz IPS)
Cons
Garden-variety graphics card (GTX 1650)
So-so memory amount (8GB)
Alternatives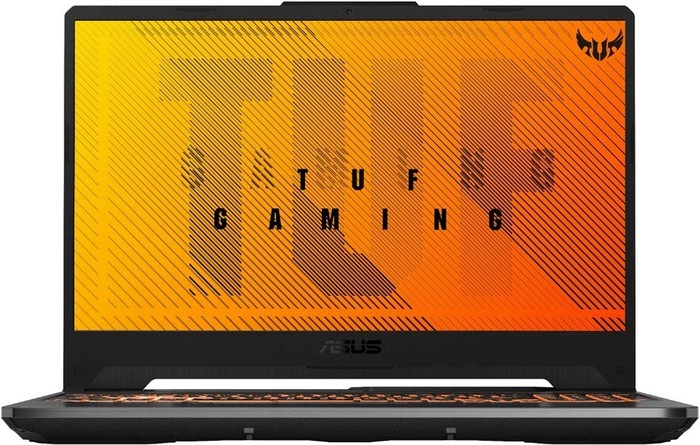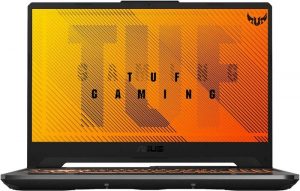 $980
Pros
Great memory amount (16GB)
A lot of storage 512 GB SSD 1000 GB HDD
Cons
Unremarkable processor (i5-10300H)
Substandard graphics card (GTX 1650)
View on Amazon
2
Good price-to-performance ratio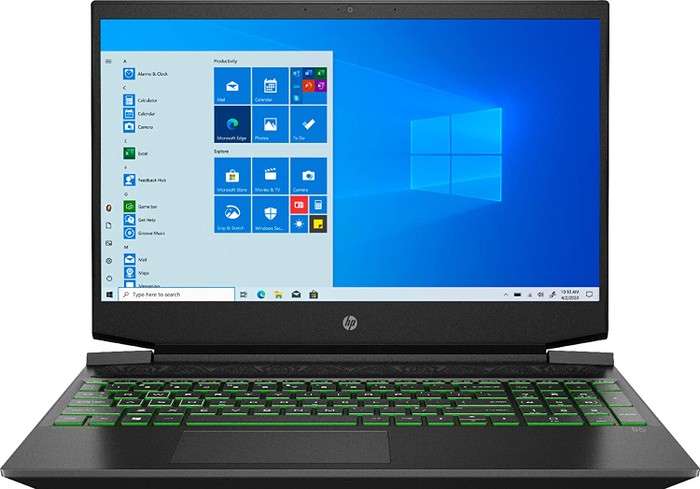 Ryzen 5 4600H
|
GTX 1650
|
16 GB RAM
|
256 GB SSD; 1000 GB HDD
|
15.6″; 1920×1080
Pros and cons
Pros
Sufficient processor (Ryzen 5 4600H)
Awesome memory amount (16GB)
Cons
Not the best graphics card (GTX 1650)
Bulky (4.4 lbs)
View on Amazon
3
Fantastic value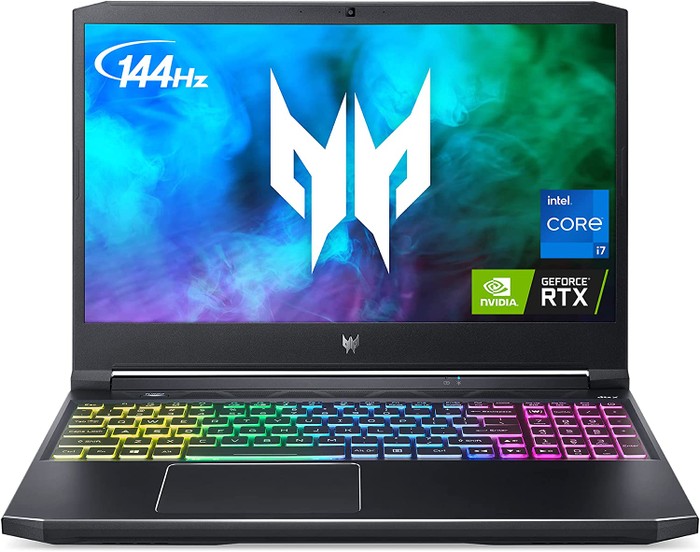 i7-11800H
|
RTX 3060
|
16 GB RAM
|
512 GB SSD
|
15.6″ 144Hz IPS; 1920×1080
Pros and cons
Pros
Solid processor (i7-11800H)
Awesome graphics card (RTX 3060)
Alternatives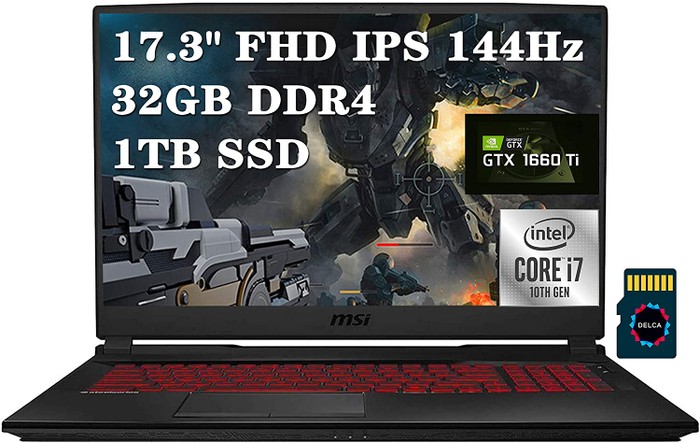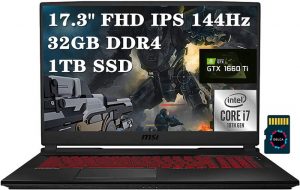 $1,460
Pros
Fair display (17.3 144Hz IPS)
Superb memory amount (32GB)
Cons
Garden-variety processor (i7-10750H)
Average graphics card (GTX 1660 Ti)
View on Amazon
4
Laptop with insane price and performance ratio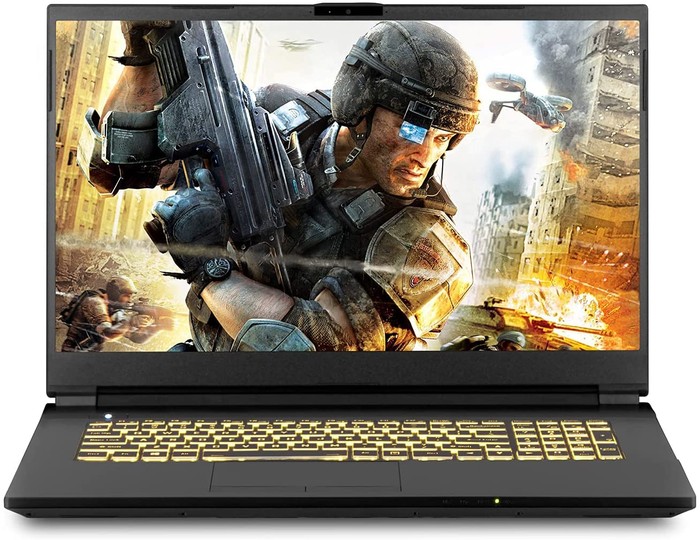 i7-11800H
|
RTX 3050 Ti
|
16 GB RAM
|
1000 GB SSD
|
17.3″ 144Hz Matte; 1920×1080
Pros and cons
Pros
Superb processor (i7-11800H)
Competent memory amount (16GB)
Cons
Not the best graphics card (RTX 3050 Ti)
No IPS Panel (worse contrast)
View on Amazon
5
Forget about shortage of storage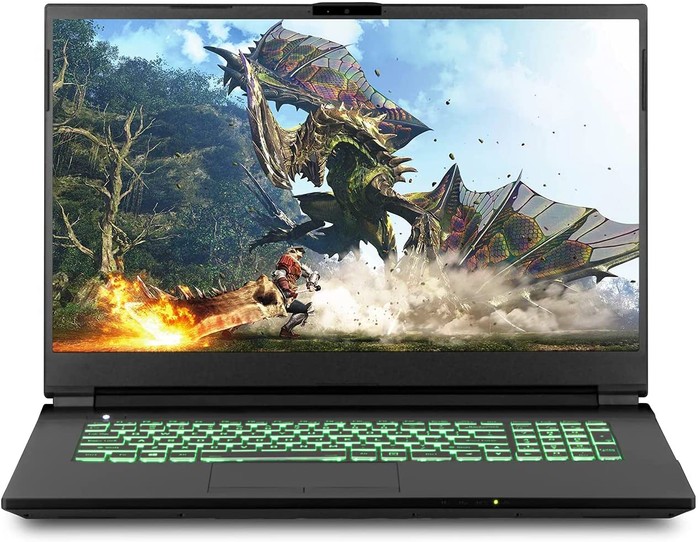 i7-11800H
|
RTX 3060
|
16 GB RAM
|
1000 GB SSD
|
17.3″ 144Hz Matte; 1920×1080
Pros and cons
Pros
Great processor (i7-11800H)
Splendid graphics card (RTX 3060)
Cons
No IPS Panel (subpar viewing angles)
View on Amazon
6
Great value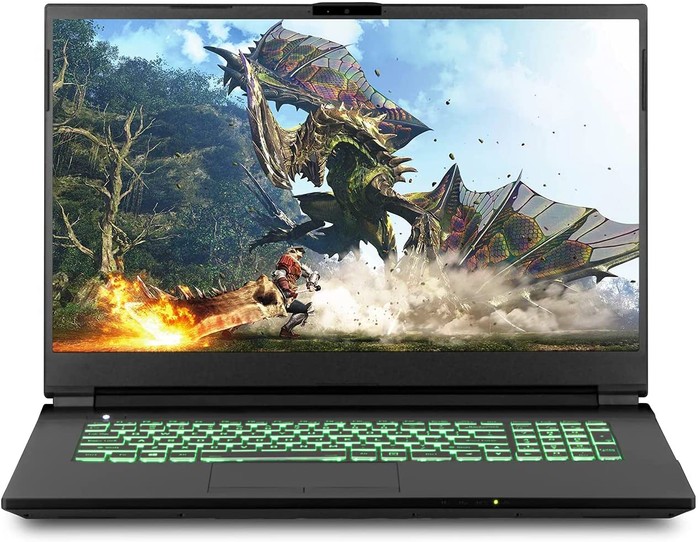 i7-11800H
|
RTX 3060
|
32 GB RAM
|
1000 GB SSD; 1000 GB HDD
|
17.3″ 144Hz Matte; 1920×1080
Pros and cons
Pros
Excellent processor (i7-11800H)
Splendid graphics card (RTX 3060)
Cons
No IPS Panel (worse viewing angles)
Alternatives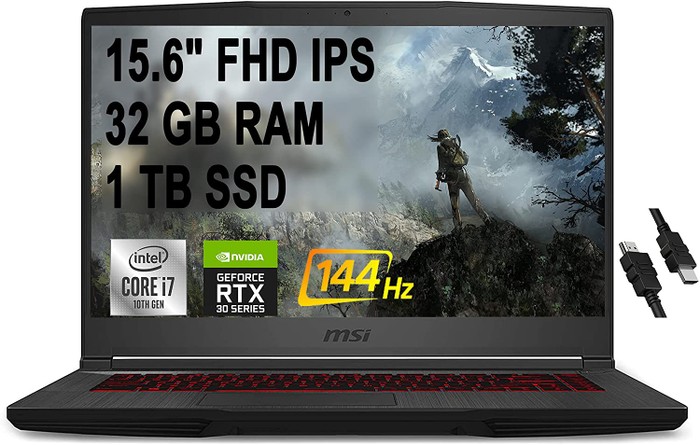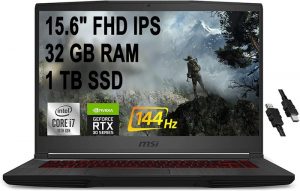 $1,700
Pros
Terrific graphics card (RTX 3060)
First-class display (15.6 144Hz IPS)
Cons
Underwhelming processor (i7-10750H)
View on Amazon
7
Forget about shortage of storage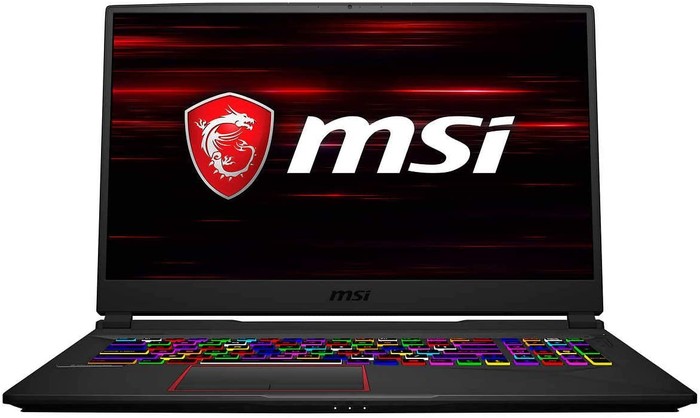 i7-10750H
|
RTX 2070
|
64 GB RAM
|
1000 GB SSD; 1000 GB HDD
|
17.3″ 144Hz IPS; 1920×1080
Pros and cons
Pros
Fair graphics card (RTX 2070)
Decent display (17.3 144Hz IPS)
Cons
Substandard processor (i7-10750H)
View on Amazon
8
Laptop with solid price and performance ratio

Ryzen 9 5900HS
|
RTX 3070
|
40 GB RAM
|
2000 GB SSD
|
15.6″ 165Hz IPS-level G-Sync; 2560×1440
Pros and cons
Pros
Very good processor (Ryzen 9 5900HS)
Splendid graphics card (RTX 3070)
Alternatives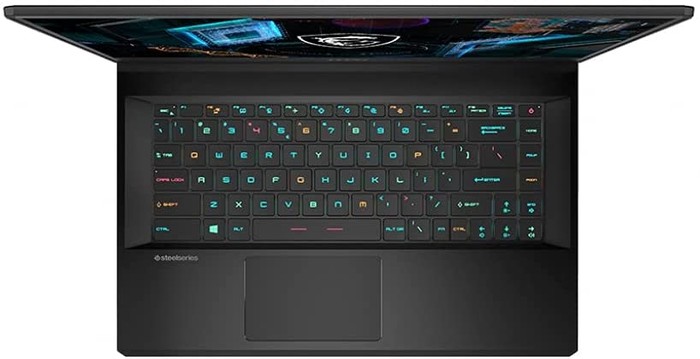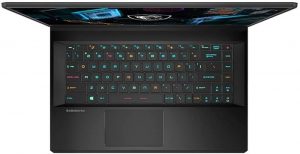 $2,460
Pros
Splendid processor (i7-11800H)
Splendid graphics card (RTX 3080)
View on Amazon
9
Best laptop for Cyberpunk 2077 under $4000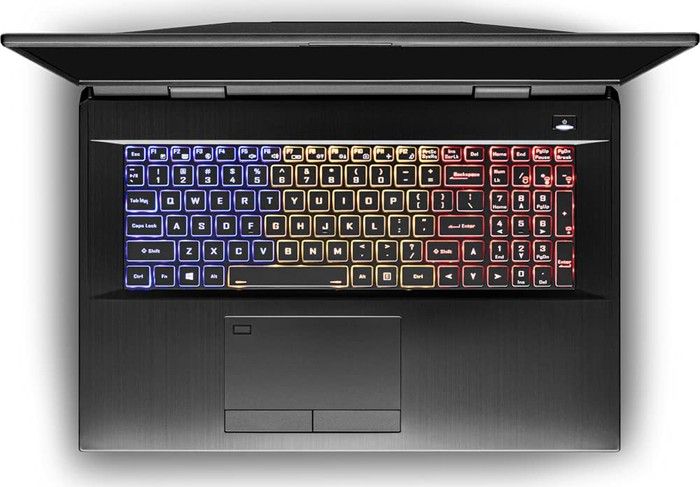 i9-11900K
|
RTX 3080
|
64 GB RAM
|
2000 GB SSD
|
17.3″ 300Hz G-Sync; 1920×1080
Pros and cons
Pros
Splendid processor (i9-11900K)
Excellent graphics card (RTX 3080)
Cons
No IPS Panel (worse viewing angles)
Alternatives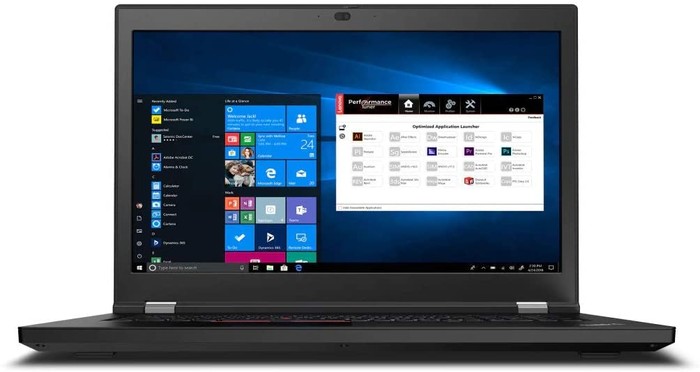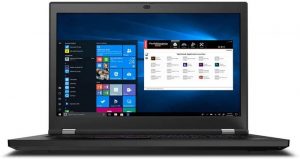 $3,200
Cons
Unexceptional processor (Xeon W-10855M)
Mediocre graphics card (Quadro T2000)
View on Amazon
10
Forget about shortage of storage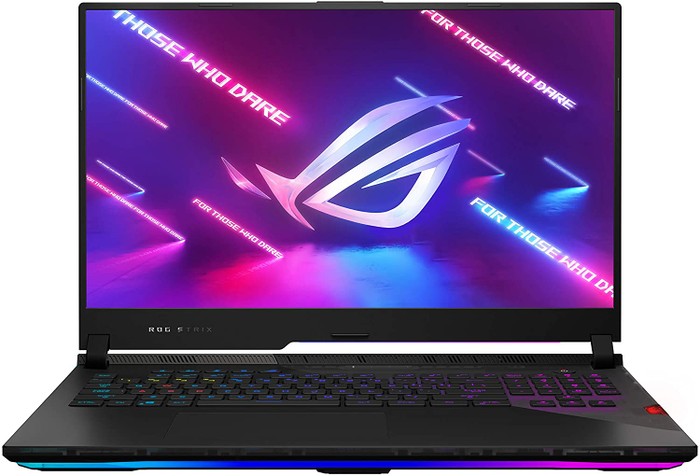 Ryzen 9 5900HX
|
RTX 3080
|
32 GB RAM
|
2000 GB SSD
|
17.3″ 360Hz IPS; 1920×1080
Pros and cons
Pros
Superb processor (Ryzen 9 5900HX)
Excellent graphics card (RTX 3080)
Cons
Middle-of-the-road memory amount (32GB)
View on Amazon
Table of Best Laptops for Cyberpunk 2077