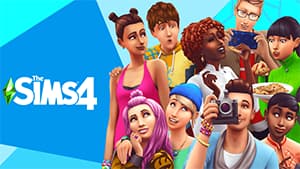 Updated: October 15, 2021. I can't believe it's been almost seven years. Most games these days have a shelf life of a twinkie. Only a select few manage to [stand the test of time](https://en.wikipedia.org/wiki/Lifespan_(video_game)). That said, there exists a whole other class of games that are loved not for their competitive scene but for the world of possibilities they encompass. A prime example – The Sims 4.
Sims 4 does not necessarily require a speedy computer. Quite the contrary. It's one of the most straightforward games to pick a laptop for. I'd lie if I'd say that you're in dire need of advice to find a decent notebook that can run Sims 4. These are of plenty.
Yet, if we care to get the best experience for Sims 4 (and possibly Sims 5, fingers crossed) or we're out for a good bargain – buying the first laptop off the shelf won't cut it. And that's what I'm here for.
We're going to take a look at what components you should expect to see at every price point, followed by a comparison of what's available on the market right now and the ten best gaming laptops for Sims 4. By the end of this article, you should have all the information you need to make an informed decision about which laptop to buy.
Now, enough chatter. Time to roll into my Sims requirement breakdown.
Requirements for a Sims 4 laptop
Major

Processor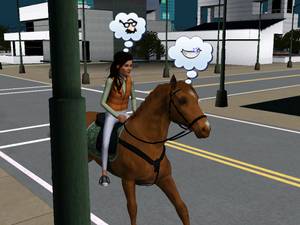 If you play a game like the Sims 4, which is very light on CPU resources, you'll need an entry-level processor. But if you play a game like Battlefield V, which is more demanding, you'll need a high-end processor.
Requirements
Sims 4 can take advantage of an average processor with no issues. I wouldn't go any lower than Intel Core i3-1005G1, and I'd recommend Intel Core i5-1135G7 for the best mid-range performance.
If you're a high-end player who wants to experience the game in all its glory (let's say Ultra Graphics), I'd suggest Ryzen 7 4700U.
Recommendations
Alright, what are my recommendations? There are a few options, but here are my top three:
Intel Core i3-1005G1 – the bare minimum and for those on a budget
Intel Core i5-1135G7 – an ideal option for gamers who want good performance at a low price
Ryzen 7 4700U – for players who want the best performance and have deep pockets
TL;DR
you'll need an entry-level processor for Sims 4
high-end players will need a high-end processor for good performance and high graphics settings
Major

Deciding on a graphics card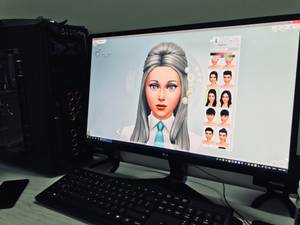 It is not surprising that Sims 4 is a game with low graphical demands. With that in mind, there are three sets of recommendations – minimum, recommend, and best. While there is no point in buying a high-end GPU just for playing Sims 4, it might make sense to purchase an excellent GPU for future-proofing for Sims 5.
Minimum graphics (under $1000)
For those on a budget, the best graphics card to get the job done is integrated graphics. These are already baked into a processor and will suffice for most games, including Sims 4. You can expect up to 60 FPS on high settings with the Full HD resolution. This recommendation applies to those with budgets of under $1000.
Recommended graphics ($1000 – $1600)
At this tier, I recommend getting an entry-level graphics card. Such a card's performance can't compare to high-end GPUs, but it is an acceptable trade-off considering the price and the sheer benefits in terms of future-proofing. GTX 1660 Ti will allow you to achieve 120 FPS on the highest settings. You'll be able to enjoy a high framerate and an excellent experience at this level.
Best graphics ($1600 and up)
This recommendation applies to those with budgets of over $1600. For Sims 4, you can invest in a higher-end GPU like RTX 3060. This card delivers excellent performance at 160 FPS on the highest settings, making it one of the best options for this game.
TL;DR
get an integrated graphics card if you have a budget under $1000
get an entry level GPU if you have a budget between $1000 and $1600
get a high end GPU if you have a budget over $1600
Optional

Does Sims 4 need a lot of RAM?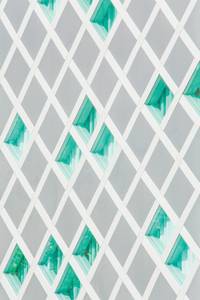 Once you are happy with the processor and graphics card, you need to make sure that no other component limits it.
The good news is – laptop RAM is very easy to get right since we don't need to care much about memory frequency or latency. In the laptop world, all of these secondary metrics sit in a very narrow range. Apart from enthusiast-grade gaming notebooks, every single one has a very similar memory setup, usually strongly tied to the processor and laptop's price bracket. The only spec that is worth your time to get it right is the total memory size. So let's talk about that.
Minimum (8 GB)
First of all, I should mention that you could get away buying an 8GB RAM laptop. Though that's acceptable in a single situation – you're on an uncomfortably tight budget, and you could upgrade the 8GB laptop with an extra RAM stick.
Recommended (16 GB)
If you aren't in this situation – stick with 16 GB. That's the sweet spot for gaming, work, and everything in-between. I might consider 32 GB to be more future-oriented than 16 GB, but if you don't particularly care whether you're ahead of the pack or not – 16 GB is still a considerable amount of memory for most.
Best (32 GB)
Let me ask you a couple of questions. Do you care about streaming your gameplay, keeping multiple games open, or using Chrome 100 tabs open? If that sounds like you – consider paying a premium for a 32GB model. Is there a benefit going beyond that? Sure, the more, the merrier, but it's not necessary by any standard, and I'd instead invest in other components, such as CPU or GPU.
TL;DR
if you are buying a laptop for gaming, get at least 16 GB of RAM; don't go below 8 GB if you want to upgrade later
if you care about streaming your gameplay, keeping multiple games open, or using Chrome 100 tabs open
get 32 GB of RAM; if not
invest in other components, such as CPU or GPU instead
Related Articles:
10 Tips for Choosing the Best Laptop for Fortnite
Optional requirements for a Sims 4 laptop
Optional

Display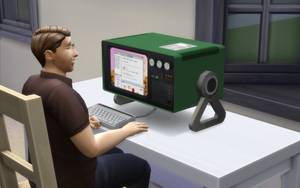 For the best laptop display for playing Sims 4, it's time to talk about the qualities of an IPS panel.
IPS panels offer wide viewing angles, deep blacks, and excellent color accuracy. But what about FHD? That's enough to satisfy most players. The problem is – not all IPS panels are created equal. [[For a competitive player, TN panels can be unacceptable](Reddit thread on TN vs IPS)](https://www.reddit.com/r/technology/). It's always best to research your options and make a wise decision.
Resolution
FHD is the bare minimum. Full HD is just fine for playing Sims 4. If you're not a hardcore competitive player – it's just not worth the price of admission. If you are on a tight budget – there are plenty of laptops that come with Full HD displays. You'll have to decide whether or not it's worth it to pay more for better visuals or better framerates.
Refresh rate
IPS panels don't require a high refresh rate, but TN panels do. IPS panels can often have slower response times, so TN panels are often the better choice for competitive players who require high framerates and fast response times.
Panel and image quality
For Sims 4, image quality isn't the most important metric. All you need is an IPS panel and you're good to go.
TL;DR
when it comes to playing Sims 4, FHD is the bare minimum
IPS panels are highly preferred over TN panels
Optional

Nailing down an SSD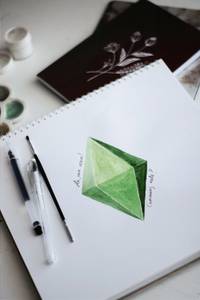 Hi, I'm your sim expert – and yes, I have a diploma to back it up. I'm here to give you a quick crash course on picking the best laptop storage for playing Sims 4.
What kind of storage should I get?
You've got two options: SSD or HDD. And frankly, if you're not a laptop expert – there's no reason to be reading this. But if you are – go for an SSD, please. They're way faster, they're lighter, they don't need defragmentation, and they don't make as much noise.
Which size?
When picking the size of your SSD, there are two things to consider: whether you want the fastest or the most spacious storage. That's a personal preference – go with what you feel you need. You might be surprised how quickly you'll fill up even a 1 TB SSD, but at least with a larger drive, you'll be able to download your game patches in the background while gaming.
And when picking out recommendations – please remember that we've prioritized laptops with NVMe SSDs and expansion slots. That way, if you ever need more space, you can get it without breaking the bank.
TL;DR
pick an SSD or HDD based on your needs
if you need more space, get a larger SSD
10 Best Laptops for Sims 4
1
Sims 4 laptop under $800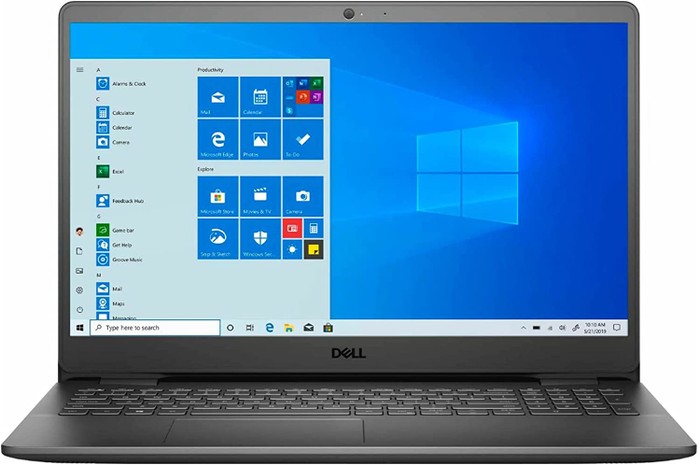 i5-1135G7
|
Iris Xe Graphics G7 80EUs
|
12 GB RAM
|
256 GB SSD
|
15.6″ IPS; 1920×1080
Pros and cons
Pros
Exceptional graphics card (Iris Xe Graphics G7 80EUs)
Great display (15.6 IPS)
Cons
Unexceptional processor (i5-1135G7)
View on Amazon
2
One of the best laptops for users on the go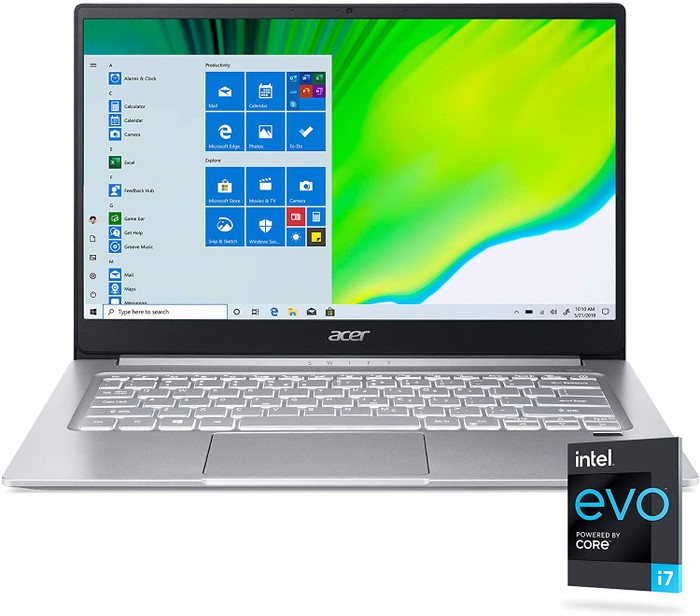 i7-1165G7
|
Iris Xe Graphics G7 96EUs
|
8 GB RAM
|
256 GB SSD
|
14″ IPS; 1920×1080
Pros and cons
Pros
Sufficient display (14 IPS)
Featherweight (2.6 lbs)
Cons
Underwhelming processor (i7-1165G7)
Run-of-the-mill graphics card (Iris Xe Graphics G7 96EUs)
Alternatives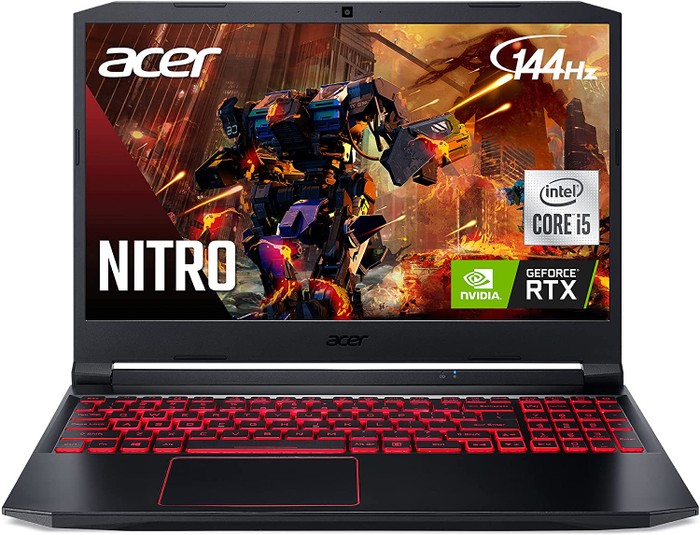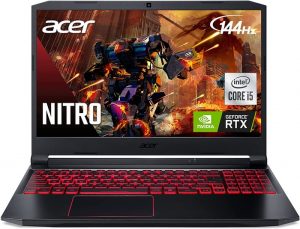 $770
Pros
Terrific graphics card (RTX 3050)
Solid display (15.6 144Hz IPS)
Cons
Run-of-the-mill processor (i5-10300H)
Garden-variety memory amount (8GB)
View on Amazon
3
Great value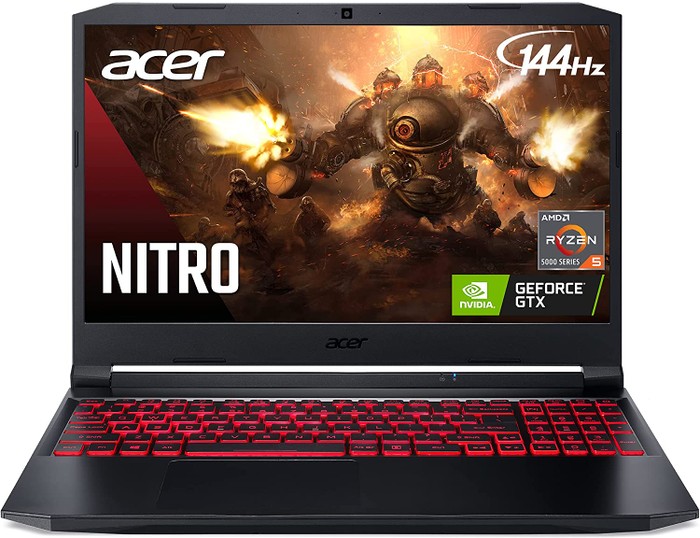 Ryzen 5 5600H
|
GTX 1650
|
8 GB RAM
|
256 GB SSD
|
15.6″ 144Hz IPS; 1920×1080
Pros and cons
Pros
Splendid processor (Ryzen 5 5600H)
Adequate graphics card (GTX 1650)
Cons
Unexceptional memory amount (8GB)
Weighty (4.8 lbs)
Alternatives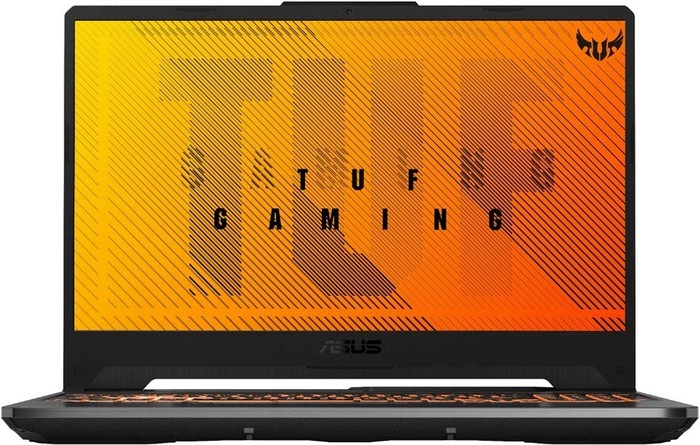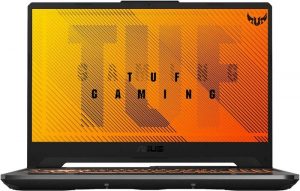 $980
Pros
Up to the mark graphics card (GTX 1650)
Great memory amount (16GB)
Cons
Ordinary processor (i5-10300H)
No IPS Panel (inferior color reproduction)
View on Amazon
4
Good price-to-performance ratio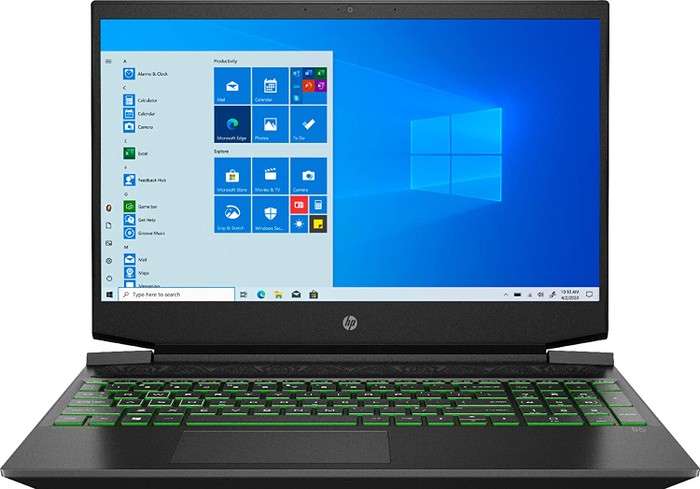 Ryzen 5 4600H
|
GTX 1650
|
16 GB RAM
|
256 GB SSD; 1000 GB HDD
|
15.6″; 1920×1080
Pros and cons
Pros
Adequate processor (Ryzen 5 4600H)
Decent graphics card (GTX 1650)
Cons
Heavy (4.4 lbs)
No IPS Panel (inferior color reproduction)
View on Amazon
5
Great value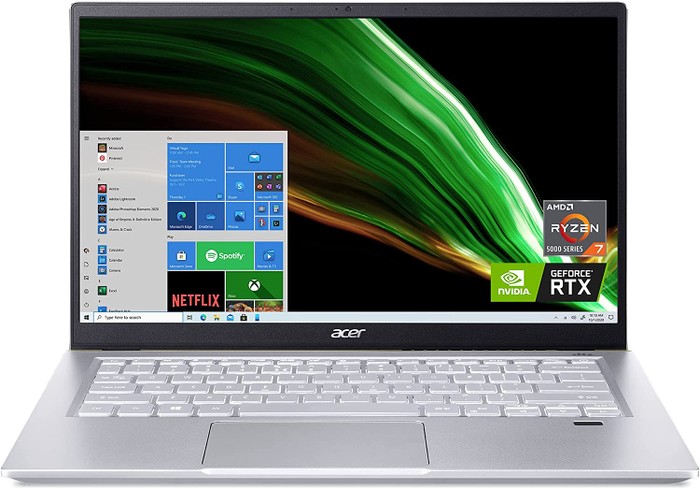 Ryzen 7 5800U
|
RTX 3050 Ti
|
16 GB RAM
|
512 GB SSD
|
14″ IPS; 1920×1080
Pros and cons
Pros
Up to the mark processor (Ryzen 7 5800U)
Decent graphics card (RTX 3050 Ti)
Alternatives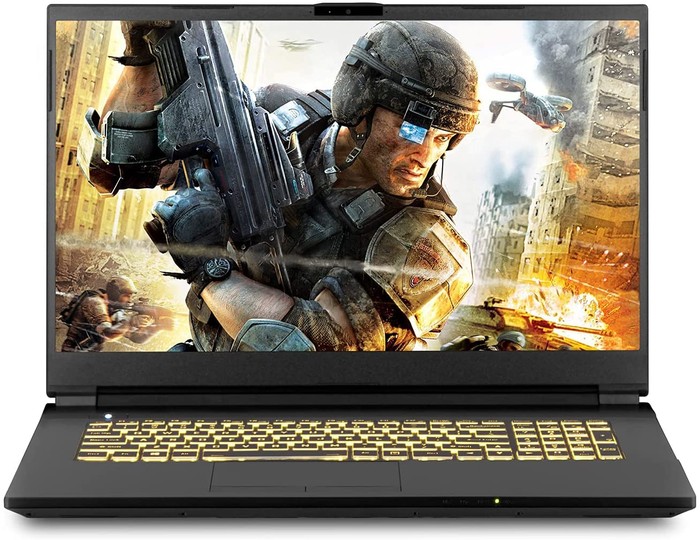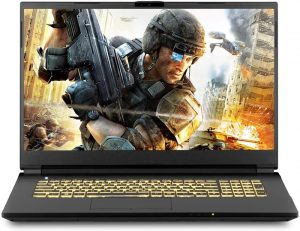 $1,380
Pros
Solid processor (i7-11800H)
Sufficient graphics card (RTX 3050 Ti)
Cons
So-so memory amount (16GB)
No IPS Panel (subpar viewing angles)
View on Amazon
6
Plenty of features for the money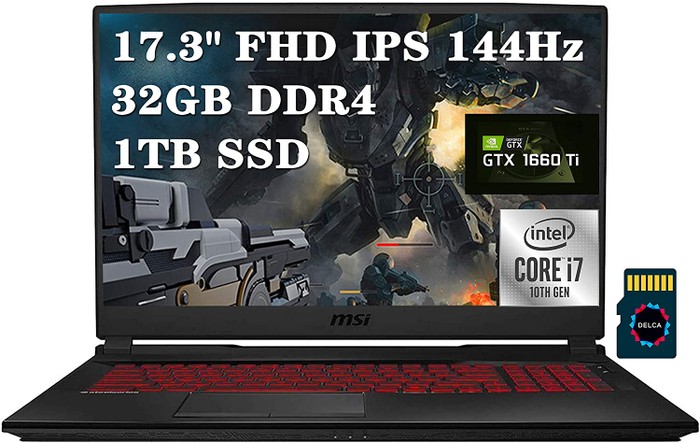 i7-10750H
|
GTX 1660 Ti
|
32 GB RAM
|
1000 GB SSD
|
17.3″ 144Hz IPS; 1920×1080
Pros and cons
Pros
Sufficient processor (i7-10750H)
Decent graphics card (GTX 1660 Ti)
View on Amazon
7
Great value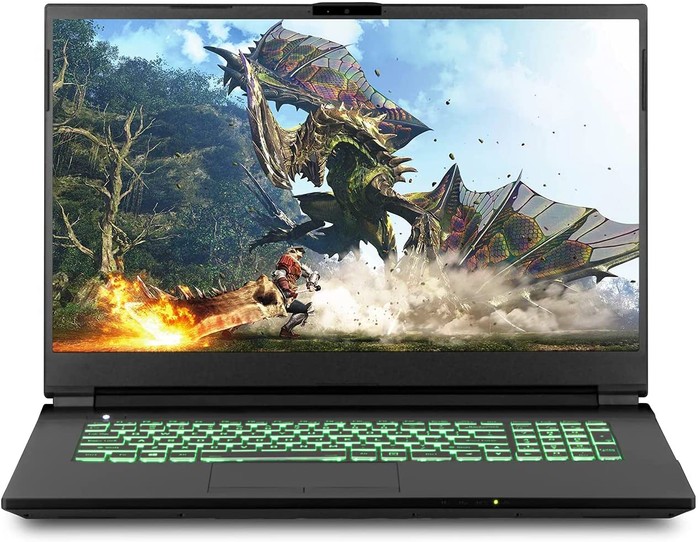 i7-11800H
|
RTX 3060
|
16 GB RAM
|
1000 GB SSD
|
17.3″ 144Hz Matte; 1920×1080
Pros and cons
Pros
Very good processor (i7-11800H)
Very good graphics card (RTX 3060)
Cons
Middle-of-the-road memory amount (16GB)
Weighty (5.5 lbs)
View on Amazon
8
Laptop with insane price and performance ratio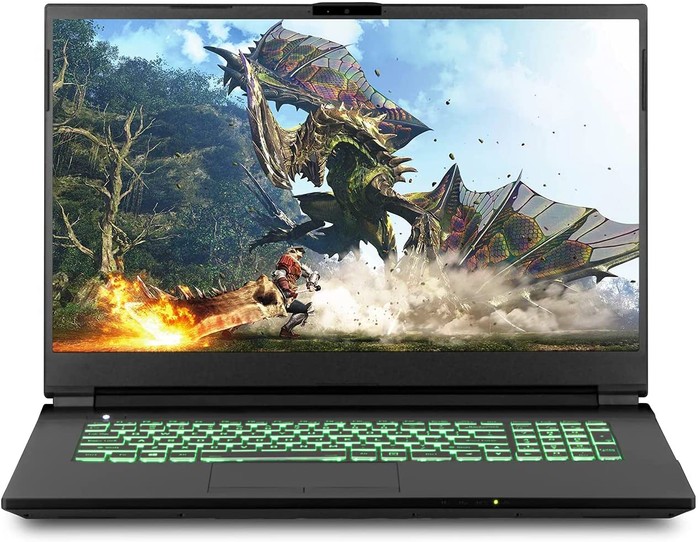 i7-11800H
|
RTX 3060
|
32 GB RAM
|
1000 GB SSD; 1000 GB HDD
|
17.3″ 144Hz Matte; 1920×1080
Pros and cons
Pros
Very good processor (i7-11800H)
Awesome graphics card (RTX 3060)
Cons
Heavy (5.5 lbs)
No IPS Panel (subpar viewing angles)
Alternatives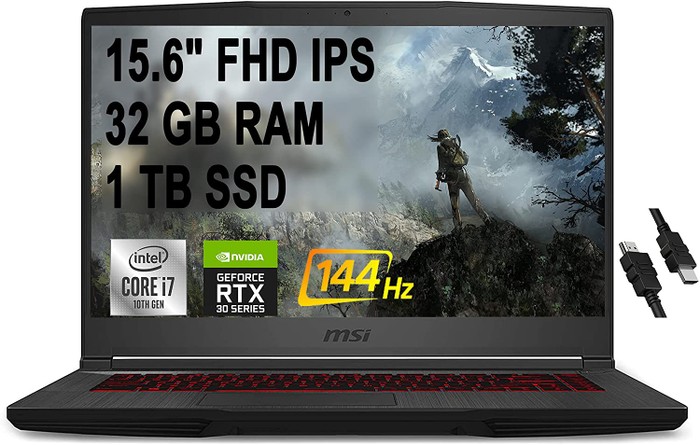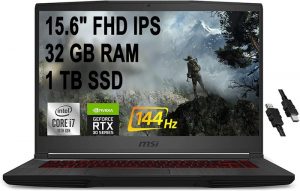 $1,700
Pros
Adequate processor (i7-10750H)
Excellent graphics card (RTX 3060)
View on Amazon
9
Sims 4 laptop under $3000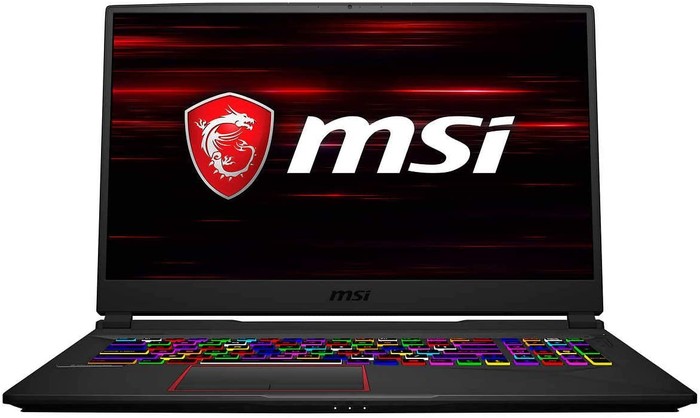 i7-10750H
|
RTX 2070
|
64 GB RAM
|
1000 GB SSD; 1000 GB HDD
|
17.3″ 144Hz IPS; 1920×1080
Pros and cons
Pros
Fair processor (i7-10750H)
Up to scratch graphics card (RTX 2070)
View on Amazon
10
Good price-to-performance ratio

Ryzen 9 5900HS
|
RTX 3070
|
40 GB RAM
|
2000 GB SSD
|
15.6″ 165Hz IPS-level G-Sync; 2560×1440
Pros and cons
Pros
Solid processor (Ryzen 9 5900HS)
Great graphics card (RTX 3070)
Alternatives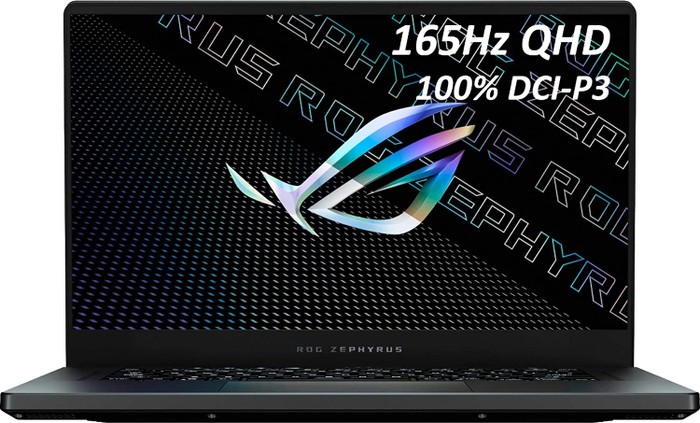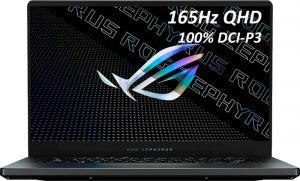 $2,120
Pros
Solid processor (Ryzen 9 5900HS)
Solid graphics card (RTX 3070)
Cons
Garden-variety memory amount (16GB)
No IPS Panel (limited viewing angles)
View on Amazon
Table of Best Laptops for Sims 4