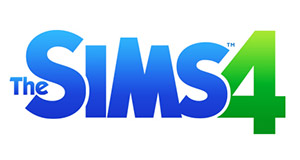 Sims 4 does not necessarily need a very fast laptop. In fact, it is one of the easiest games to pick a laptop for. Of course, if you want to get the best deal, which is exactly tailored to what you'll need to run Sims 4 – it helps to know what exactly you should be looking for.
To find the best Sims 4 laptop, I went through PC requirements, converted them to equivalent laptop components and what are the precise processors and video cards you should look for. Finally, I've picked out 5 best laptops for Sims 4 depending on your budget and the graphics settings you want to play the game on.
To begin with, let's examine what is important for a Sims 4 laptop.
What are we looking for in a Sims 4 laptop?
Official requirements
First of all, let's check the official requirements for Sims 4:
Processor: 1.8 GHz Intel Core 2 Duo, AMD Athlon 64 Dual-Core 4000+
Video card: NVIDIA GeForce 6600 or better
Memory: At least 2 GB RAM
DVD drive for installations using DVD
OS, Sound Card, Hard Drive, DirectX and other requirements are easily met by any modern laptop
There are a few more different 3rd party sources for Sims 4 requirements which can help us to get a better grasp on what should be our target. These are the recommended specs for Sims 4:
Processor: Intel Core i5-750
Video card: Nvidia GTX 650
Memory: At least 4 GB RAM
These system requirements are targeted towards stationary personal computers and not laptops. Now, I'll adapt these requirements to laptops one-by-one.
Also, we don't need to worry about Sims 4 expansion packs (Get to Work, Get Together), game packs, stuff packs and other DLC.
The Sims 4 Laptop Mode
Just before we start, I need to address The Sims 4 Laptop Mode. It allows running Sims 4 with very old and weak machines, including some of the cheapest laptops out there. That's why if you just want to run Sims 4 on the cheap – even the most basic laptop will be enough (more on that in recommendation section).
What is essential for the best laptop for Sims 4?
Major

Processor

As a minimum processor, even a basic 5th to 7th-generation CPU is enough. That means, that even a $400 laptop can run Sims 4 on the lowest settings. The only modern processors that might not be able to handle Sims 4 are the Mobile and Celeron processors. Apart from those, even a low-tier i3 processor is good enough. Here are a few examples:
i3-5010U, i3-5020U, i5-5200U, i5-6200U, i3-7100U, i5-7200U
In short, if a processor is Intel Core i3, i5 or i7 – it is fast enough to run Sims 4. I would advise to avoid only AMD, lower-end Intel (Pentium, Celeron, Atom) and tablet-type CPUs such as Rockchip.
But, what if you want to run Sims 4 on high settings and enjoy the full experience the game can bring? Or you would like to play other, more demanding games? Then we need to reach or surpass the Sims 4 recommended requirements.
As I've noted, for a stationary PC, Intel Core i5-750 is a good enough processor to handle Sims 4. A quick Google search shows that this processor has a 3DMark of 4270. 3DMark is used to benchmark and compare different computer parts, especially when it comes to gaming.
A bit of research shows that the laptop processor closest to i5-750 is Intel Core i7-6500U (and i7-7500U, and even i3-8130U). There are other, non-i7 processors that also are more than enough to handle Sims 4. For example: i5-8250U, i5-7300HQ and i5-6300HQ. Right now, these are some of the most widely available CPUs. Laptops with these processors usually cost $500 or more.
Getting a significantly faster CPU will be a total overkill. Let's take 7700HQ – another widely available processor. It has a 3DMark of 7000 which places it on par with some of the fastest laptop processors. It is easily enough to play the latest games (if an equally powerful graphics card is used).
Recommended laptop processors for Sims 4:
Sims 4 on low settings: any 6th or 7th generation i3, i5 or i7 processor. CPU generation is its first digit in a 4-digit code. For example, i3 7200U is a 7th generation processor.
Sims 4 on highest settings: 6th or 7th generation i5 processor i5-6300HQ, i5-7300HQ. If you would like to have better battery life instead of superb gaming performance, go for a model with U in its name (i7-6500U being the best example). These processors are enough to play latest games on low/medium settings and casual games as Minecraft, Rocket League and League of Legends on high settings.
Sims 4 and other games on highest settings: Intel Core i7 H-series processor. Popular examples: 6700HQ, 7700HQ, i7-8750H.
TL;DR
Minimum: Any i3, i5 or i7 processor
Recommended: any 8th-gen i3, i5 processor or any i7 processor
Best: Any i7 H-series processor (if you want to play more demanding games than Sims 4)
Major

Graphics card

To play Sims on minimum settings, you do not need a dedicated graphics card. If you get a 6th/7th generation processor – you'll have a good enough integrated graphics card to run Sims 4 on a Laptop Mode.

To run Sims properly, you should get a 7th-generation i5 or i7 processor with "H" in its model name (as i5-6300HQ). H stands for "High-performance (integrated) graphics". In those cases, you'll be able to run Sims on low-to-medium graphics settings.

To run it on high settings, you'll need either a high-end integrated graphics card or any dedicated Nvidia video card. As far as integrated graphics goes, there are only a few options from Intel that should suffice: Intel Iris Pro Graphics 6200, Intel Iris Graphics 550 and 540. I would only bet on these models to reach sufficient framerates for enjoyable gameplay.

Talking about video cards with dedicated memory, even an entry-level model is good enough for Sims 4. For PCs, it is recommended to have Nvidia GeForce 6600 (a very old graphics card which I owned 10 years ago) or a more modern "equivalent" of GTX 650. Now, even a cheap Nvidia GTX 940M found in laptops for $570 is fast enough. If you'd like to play other modern games, 950M (in laptops starting from $700), GTX 960M or even GTX 1050 (starting from ~$800) should be the perfect option. Chips above that – 1060, 1070 and 1080 – are aimed towards avid gamers.

TL;DR
Minimum: Any integrated graphics chip (included in every modern laptop)
Recommended: Nvidia GTX 940M, 950M
Best: Nvidia GTX 1050, 1060M and up
Minor

Memory

4 GB of memory should be your absolute minimum amount of RAM that you should consider. In fact, I would urge to start from 8 GB if you can spend $500 or more.
What would be nice-to-have?
Optional

Solid State Drive

This is an entirely optional addition that should help you only if you want a well-rounded laptop that will last you for many years to come. Solid State Drives are a replacement of an older spinning HDDs that store anything from your documents to photos to music to games.

SSDs are superior to HDDs when it comes to their performance and maintenance. Unlike fragmented HDDs, they do not degrade in their file access speed as years fly by. That makes them a set-it and forget it solution to storage.

The only relevant reason to not get an SSD is their price. While you could get a huge 1000 GB HDD even in a $400 laptop, the cheapest laptop with 1000 GB SSD costs twice that. And any well-balanced notebook with that amount of SSD storage cost at least $1200.

So should you get an SSD?

If you can spend over $900 or you do not need high-end processor/graphics card for latest games – YES. Otherwise – NO.
Optional

IPS Panel

The reason we might not want to go for the cheapest laptop is because we want to play our games the way they were meant to be played. Having a computer capable of playing the game at the highest settings is part of the whole experience. And when it comes to gaming, there's more to it than just the performance-oriented components. Probably the best example of that is the display.

There are many criteria to determine whether a particular screen is a high quality. Now, I'll focus on 1 easy-to-spot spec: panel type. For the sake of simplicity, I'll ignore resolution, brightness, contrast, color gamut and response time as these are not as relevant to casual gaming.

The problem with screen specifications is that the are rarely listed when buying a laptop. One big exception is the panel type. Nowadays, if a laptop has a sharp-looking IPS panel with great viewing angles and (usually) deeper color contrast – it will be listed on its spec sheet. If there's no mentioning of IPS – it has an older TN panel which is not ideal.
My recommended laptops for Sims 4
Cheap laptops to play Sims 4 on Low Settings
1
Cheapest new laptop for Sims 4
i3-8130U
|
UHD 620 (Integrated)
|
6GB RAM
|
1 TB HDD (no SSD)
|
1920×1080
If you're on a very tight budget, this laptop is your best option.
I am very pleasantly suprised by its i3-8130U processor. Even though an "i3" label would make you guess it's a budget processor, it sure does not perform like one. It delivers the same level of performance you'd expect from a basic i7 processors which come in laptops twice the price. It's only dual core processor so it would is not equivalent to quad-core i7 processors but for Sims 4, core count doesn't matter as much. In my opinion, getting this type of performance around ~$360 is a steal.
It's not all lollipops & roses. It has 6 GB of RAM and no dedicated graphics card (so playing on highest visual settings is not recommended). Also, it has no SSD storage, only a more classic Hard Disk Drive. That will result in laptop taking around a minute to start up. Expect for it to become sluggish in a couple of years.
2
Ultra slim notebook that can handle light gaming
i5-8250U
|
UHD 620 (integrated)
|
8GB RAM
|
250 GB SSD
|
13.3″ 1920×1080
If you want a delightfully light (2.6 lbs) that packs a good battery (7-9 hours) and just enough hardware to run Sims 4 – you'll find this Asus ZenBook being exactly what you're looking for. This is ideal for anyone that wants a not expensive yet Macbook-eque looking 13.3″ laptop. For size comparison, that's right between a regular 15.6″ laptop and an iPad. Perfect for carrying around.
But it's not all show and no go type of device. It passes all the checks – good latest-generation Intel i5 processor (more than enough for Sims 4), 8 GB of memory and a respectable 250 GB SSD storage.
It has a few small drawbacks – there's no dedicated graphics card, so you might need to play Sims 4 on medium or high settings – just not the highest settings if you want to keep the visuals smooth. Also, it might be a bit too fast for its size – so it needs to put its fans to work. So it will not be dead silent and it can become hot so it's best kept on a table.
Laptops to play Sims 4 on Highest Settings
3
Sims 4 laptop under $600
i5-8250U
|
MX 150
|
8GB RAM
|
250 GB SSD
|
1920×1080
This is a different variation of an already mentioned Acer Aspire laptop. It addresses some of its weakness while adding ~$250 to the price tag. It has a faster processor, a dedicated graphics card (sufficient for Sims 4 on highest settings), a bit more working memory and a fast Solid State Drive so it will startup a lot faster.
It might not be as pretty as the Asus ZenBook above, but it's slightly faster and costs $100 less. Sounds like a good deal to me.
4
Sims 4 laptop under $700
i5-7300HQ
|
GTX 1050
|
8GB RAM
|
250 GB SSD
|
1920×1080 (G-Sync)
If you want the fastest laptop for $700 and you're willing to sacrifice some battery life and you're OK with a bit louder fans – this MSI gaming notebook is worth taking a look.
At this low price you'll get a quad core Intel processor, a dedicated graphics card from Nvidia and a fast SSD storage. I'm not saying it comes with top of the line components (because it doesn't) but it is the best performance-oriented laptop you can get at this price range. It doesn't weigh much either.
This laptop also has G-Sync which synchronises display refresh rate with game's framerate which results in a bit smoother visuals. This new feature is appreciated by gamers that like to play fast-paced action-oriented games. So for Sims 4, it will not make much of a difference but it's just a nice addition nevertheless.
Of course, you have to know that it comes with a few noteworthy compromises. First of all, it has a very short battery life when playing games (1-2 hours) and a mediocre battery life when doing other tasks (4-6 hours). It also has very loud fans when gaming and mediocre speakers for music. I recommend this laptop for anyone on a limited budget who wants a fast laptop mostly for use at home.
Worthwhile mention – ASUS M580VD-EB54.
5
Laptop for playing modern games
i7-7700HQ
|
1050
|
8GB RAM
|
128 GB SSD + 1000 GB HDD
|
1920×1080
In comparison to the ASUS, this Dell comes with a more performant i7 7th generation processor which is able to run Sims 4 on highest graphics, because on top of this you get GTX 1050 Dedicated GPU. This combo allows playing even the latest AAA games on nearly highest options. Combining with SSD too, the whole laptop will run smoothly without any hassle. The only downside of it is that it lacks an IPS Panel.
Table of Best Laptops for Sims 4
One more thing, if you would like to get a MacBook – don't worry – any 2015 MacBook or newer is sufficient for playing Sims. I have not included them in the list as they're an easy choice if you are willing to spend over $1500.