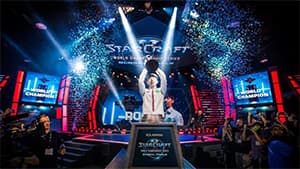 Updated: October 15, 2021. Hell it's about time. Starcraft 2 is a perfect mix between elaborate tactics and a nerve-racking click-fest, along with a healthy dose of competetive spirit. And it can be plenty of stress. Despite that, Starcraft 2 is one of the very few games that I play to get good at. Yes, I'm that guy who's stuck in high diamond/low masters (with GM game knowledge, obviously), and the only thing I do is cheese. Sue me.
Now, I know you're aren't here for my stories. I can only assume we're here to find the best you can buy for Starcraft. Whether you're a new player or a seasoned supersonic acrobat looking for a PC upgrade, I've got you covered. Nevertheless, I don't know if you can spare a pretty penny for a top-of-the-line gaming rig with a 240Hz display. That's why I'm going to cover the 10 best laptops for playing Starcraft 2 for various budgets. I've done my research – best sellers, latest releases, reviews, benchmarks, and more. But enough chatter. Time to roll into my requirement breakdown.
Requirements for a Starcraft 2 laptop
Major

Do you need a good graphics card?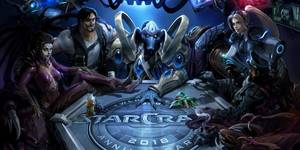 If you're like me, you might be feeling a little overwhelmed by the multitude of graphics card models. That's okay, because I'm here to help.
I'll break down my recommendations into three buckets – bare minimum, recommend, and the best options for playing Starcraft 2. The final tier is reserved for those that want to go all-out on performance.
Bare minimum graphics (under $500)
In SC2, there's a wide variety of graphics settings you can tweak to achieve your desired visual experience. So even if you don't have a graphics card, the game should be playable. You'll only need a basic integrated graphics module, which should be enough to play SC2 on low-medium settings. However, I'm not recommending these cards for any other games – they are not designed for high framerates and are generally found in affordable laptops.
Recommended graphics ($500 – $1000)
If you're willing to spend a little more on a graphics card, then you should get yourself GTX 1660 Ti. This graphics card will give you 60 FPS on the highest settings in SC2. That's more than enough to play SC2 on max settings and not feel bogged down by your GPU. It's also an excellent choice for other games that demand a little more horsepower from your GPU.
Best graphics ($1000 and up)
The best graphics cards are the ones that offer more than what's necessary for SC2. RTX 2060, RTX 2070, and RTX 3060 can all give you 120 FPS on the highest settings in SC2. For any other game that requires a higher framerate, these cards will be sufficient enough to deliver excellent performance.
I also recommend these cards if you want a high refresh rate monitor for gaming or content creation – they'll work great with 144Hz panels or similar refresh rates.
Nvidia card variants
Nvidia also has multiple variants of its cards that are worth mentioning:
TL;DR
if you want to play SC2, GTX 1650 is a great start
RTX 2060, RTX 2070, RTX 3050 and RTX 3060 are best for high refresh rate displays and content creation, though entirely optional
Optional

How much RAM is needed?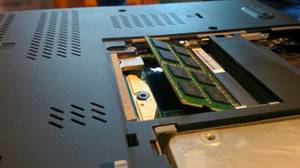 Choosing the best laptop RAM for playing Starcraft 2 is very straightforward. Once you've decided on the right CPU and graphics card, you should consider the total amount of RAM to be installed.
Minimum (8 GB)
For Starcraft, even the good-old 8 GB is enough. You could get away with this in a tight budget or if you're planning to upgrade the laptop with an extra RAM stick. However, if you have some money to spare, it's better to go for 16GB instead.
Recommended (16 GB)
If you don't want to bother with upgrading your laptop later, go for 16GB. That's a sweet spot for gaming, work, and everything in-between.
I might consider 32 GB to be more future-oriented than 16 GB, but if you don't particularly care whether you're ahead of the pack or not – 16 GB is still a considerable amount of memory for most.
Best (32 GB)
Lastly, if you're looking for a brand new computer, would you look at what you used or what will you need in the future? I, for one, am looking for a RAM upgrade. Everything is getting more memory-hungry: games, virtualization, professional applications, and even web browsers take their fair share. Yikes!
If you can afford it – go for 32 GB. It's one of the easier ways to make your system future-proof. These days RAM is relatively cheap, so it shouldn't break your bank.
TL;DR
If you're building a new computer, don't go for at least 16 GB, even though SC2 only needs 8 GB. If you want it to be future-proof, go for 32 GB.
Optional

Choosing a CPU
Importance of processor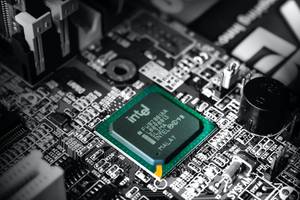 The good news is that Starcraft 2 is an old title and it barely needs any power. But that doesn't mean you should disregard the CPU altogether. You see, SC2 is one of those titles that are CPU-bound, meaning it'll be your processor that limits the FPS and not your graphics card.
As a result, I would advise you to buy a speedy Core i5/Ryzen 5 for playing Starcraft 2 on low-to-medium graphics settings.
For gamers who care about an uncompromising framerate, a Core i7/Ryzen 7 will do. And if you're looking for the ultimate framerate, Ryzen 9 is your best bet.
Requirements
The processor is the second most important component to boost FPS in SC2. This means that I would advise you to buy a Core i5/Ryzen 5 for playing Starcraft 2 on low-to-medium graphics settings. For gamers who care about an uncompromising framerate, a Core i7/Ryzen 7 will do. And if you're looking for the ultimate framerate, Ryzen 9 is your best bet.
Recommendations
If you're looking for an awesome processor for Starcraft 2, these are my recommendations:
Ryzen 3 3200U – the bare minimum
i5-10300H – a mid-range option for gaming
Ryzen 7 4800H – best for high refresh rate displays
TL;DR
when it comes to Starcraft 2, any modern processor will do
Core i5/Ryzen 5 is a good start for low-to-medium graphics settings
Core i7/Ryzen 7 is necessary for high FPS on high graphics settings
Ryzen 9 is your best bet if money is no issue
Optional requirements for a Starcraft 2 laptop
Optional

SSD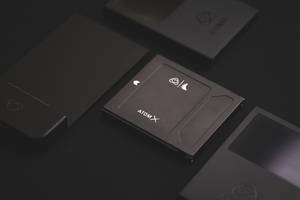 If you're looking for the best laptop storage for playing Starcraft 2, you should know that it's not that complicated. That's because, at its core, Starcraft 2 is a game of strategy and there's little point of getting the fastest SSD. There are two important factors that should be considered when choosing a laptop for this game: speed and space.
Speed
No need to beat around the bush – Solid State Drives (SSDs) are heavily preferred over hard drives (HDDs) because they are faster. It's not critical for SC2. It might have made sense back in the day when people would open custom maps just to preload all units in the game. Then, a faster drive could help to minimize this unit loading issue. But these days, SSDs are needed for the general smooth PC experience and not for any specific game.
If you're a professional working in media or IT (which is quite common in SC2 community) and you rely on heavy I/O tasks – media editing, audio production, working with large codebases – then you'll need the fastest SSD you can get. For everyone else – any SSD will do the job and looking for the fastest SSD isn't worth your time.
Space
A larger SSD will make it easier to store all of your favorite games on your laptop. It will also give you more room to install new games when they come out and update old one. If you don't have enough space on your SSD, it may take a long time to load your favorite game or it may not even work at all. For this reason, it's best to choose a laptop with an SSD that is as large as possible.
On the other hand, if you're like me – you tend to explore games and then stick to the few that are really something special. I guess that's the reason most of us are playing SC2 so many years after its release. In that case, 500 GB is plenty and even 250 GB can be enough if your new laptop won't be your primary workstation.
Of course, you know your needs best. That's why I add multiple alternatives to my recommended laptops just in case you need more (or less) space than you'd find in my general best laptop recommendation.
Optional

Display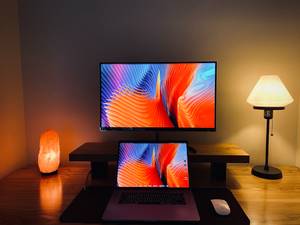 You can get a decent gaming laptop for less than $1000. A laptop with a Full HD screen and a decent processor should do the trick. What about the display? There are two main types of displays in laptops – TN and IPS. TN screens are less expensive, but offer poorer color accuracy and worse viewing angles. IPS screens are more expensive, but offer better viewing of colors and angles. For Starcraft 2, I would recommend an IPS screen for its better color accuracy.
Resolution
SC2 does not require a high resolution, so you can save some money by choosing a Full HD display. If you're an aspiring gamer, the benefits of QHD or 4K might be worth the cost. But for SC2, FHD is more than enough.
Refresh rate
I still remember how back in 2014 a delay between matches was caused when a Korean pro Dear noticed that the provided BenQ gaming monitor was stuck at 60 Hz and he asked to change it. From that moment on I knew that these details make a difference to the professionals. Will it make a difference to mere mortals? In shooters – yes, in SC2 – not much. I wouldn't recommend choosing a laptop for Starcraft 2 based on its refresh rate – it won't be an issue in SC2. Of course, if you want a high-end gaming laptop, then a 120Hz+ display is recommended since they're no longer that expensive as they used to be.
10 Best Laptops for Starcraft 2
1
Starcraft 2 laptop under $800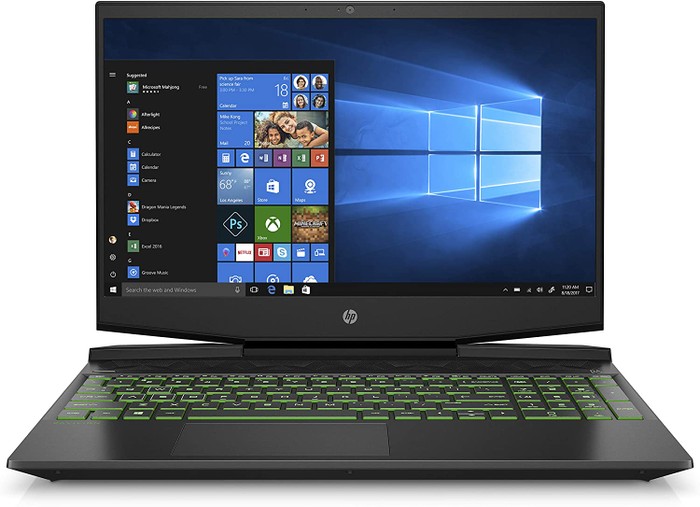 i5-9300H
|
GTX 1650
|
8 GB RAM
|
256 GB SSD
|
15.6″ IPS Touch; 1920×1080
Pros and cons
Pros
Up to the mark graphics card (GTX 1650)
Great display (15.6 IPS Touch)
Cons
Run-of-the-mill processor (i5-9300H)
Substandard memory amount (8GB)
2
Well-rounded laptop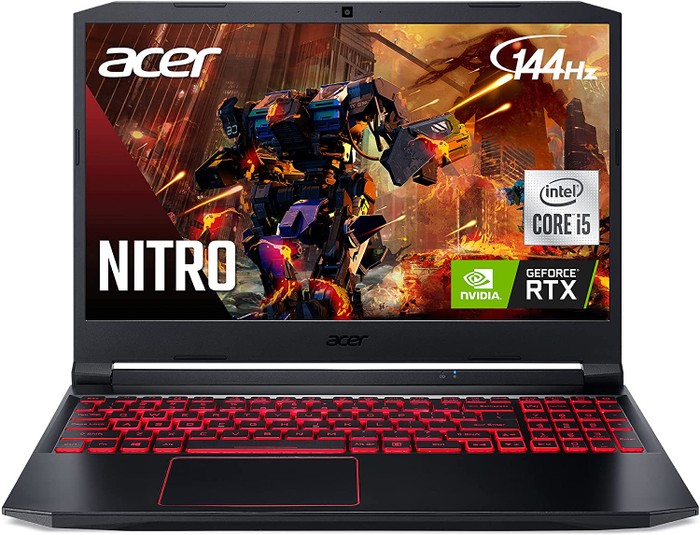 i5-10300H
|
RTX 3050
|
8 GB RAM
|
256 GB SSD
|
15.6″ 144Hz IPS; 1920×1080
Pros and cons
Pros
Superb graphics card (RTX 3050)
Exceptional display (15.6 144Hz IPS)
Cons
So-so processor (i5-10300H)
Not the best memory amount (8GB)
Alternatives


$780
Pros
Sufficient graphics card (GTX 1650)
Splendid memory amount (16GB)
Cons
Underwhelming processor (i5-10300H)
No IPS Panel (limited viewing angles)
3
Starcraft 2 laptop under $1000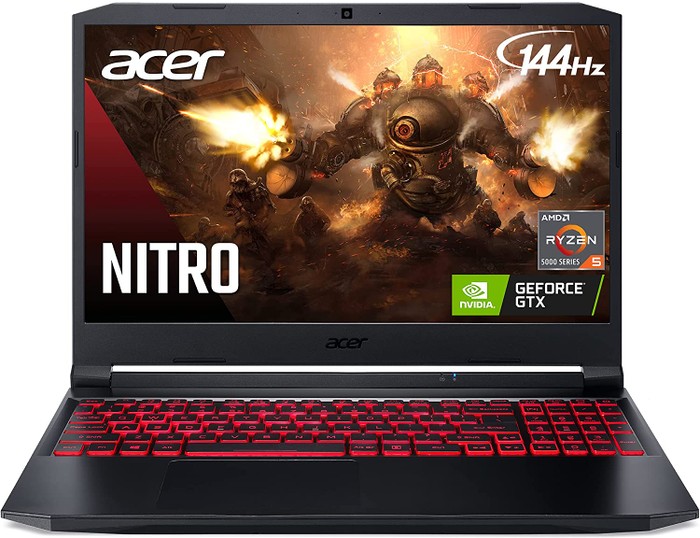 Ryzen 5 5600H
|
GTX 1650
|
8 GB RAM
|
256 GB SSD
|
15.6″ 144Hz IPS; 1920×1080
Pros and cons
Pros
Exceptional processor (Ryzen 5 5600H)
Sufficient graphics card (GTX 1650)
Cons
Unremarkable memory amount (8GB)
Bulky (4.8 lbs)
Alternatives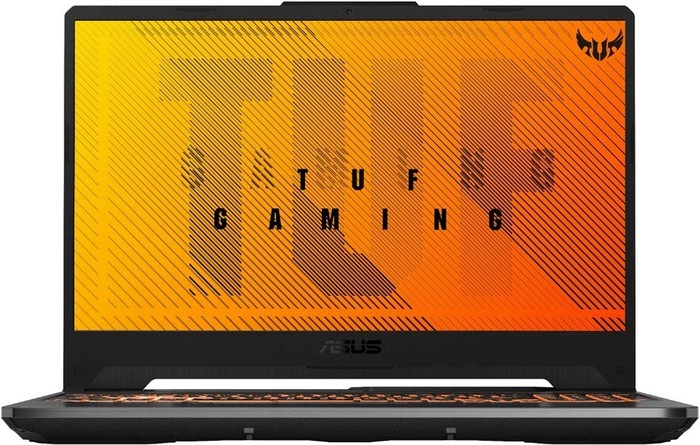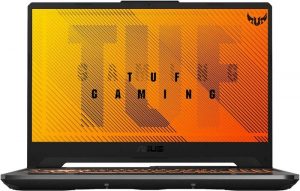 $980
Pros
Sufficient graphics card (GTX 1650)
Solid memory amount (16GB)
Cons
Underwhelming processor (i5-10300H)
No IPS Panel (subpar viewing angles)
4
Great value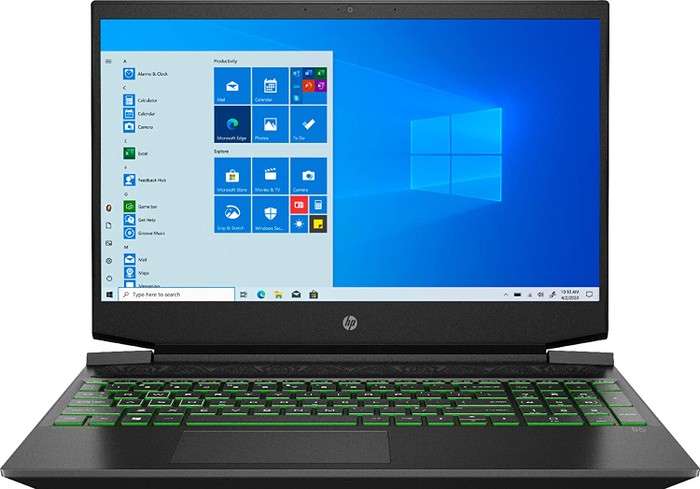 Ryzen 5 4600H
|
GTX 1650
|
16 GB RAM
|
256 GB SSD; 1000 GB HDD
|
15.6″; 1920×1080
Pros and cons
Pros
Up to scratch processor (Ryzen 5 4600H)
Fair graphics card (GTX 1650)
Cons
Bulky (4.4 lbs)
No IPS Panel (limited viewing angles)
5
Laptop with solid price and performance ratio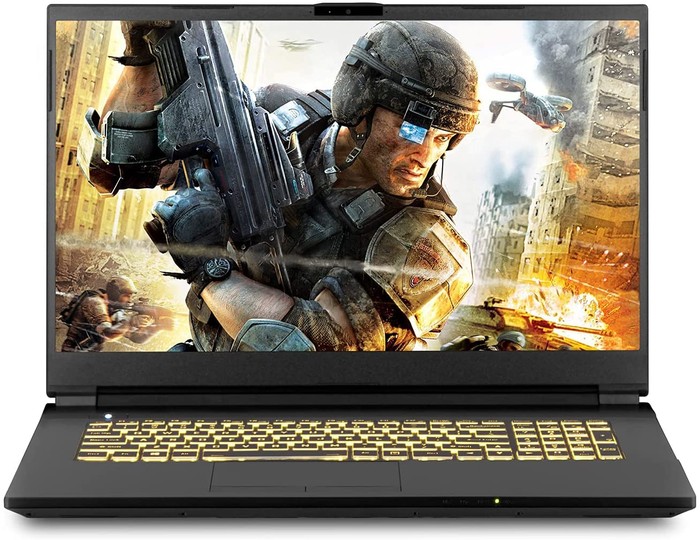 i7-11800H
|
RTX 3050 Ti
|
16 GB RAM
|
1000 GB SSD
|
17.3″ 144Hz Matte; 1920×1080
Pros and cons
Pros
Awesome processor (i7-11800H)
Up to scratch memory amount (16GB)
Cons
Substandard graphics card (RTX 3050 Ti)
No IPS Panel (worse contrast)
Alternatives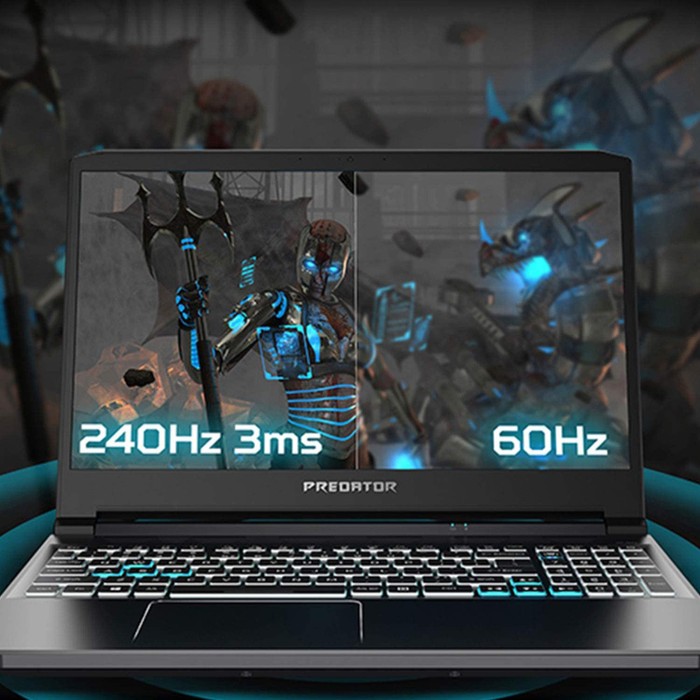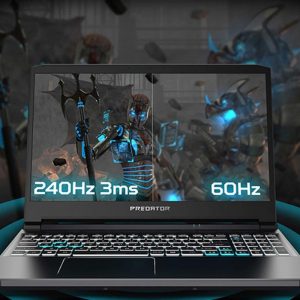 $1,440
Pros
Competent graphics card (RTX 2070)
Superb display (15.6 240Hz IPS)
Cons
Substandard processor (i7-10750H)
Unexceptional memory amount (16GB)
6
Starcraft 2 laptop under $1500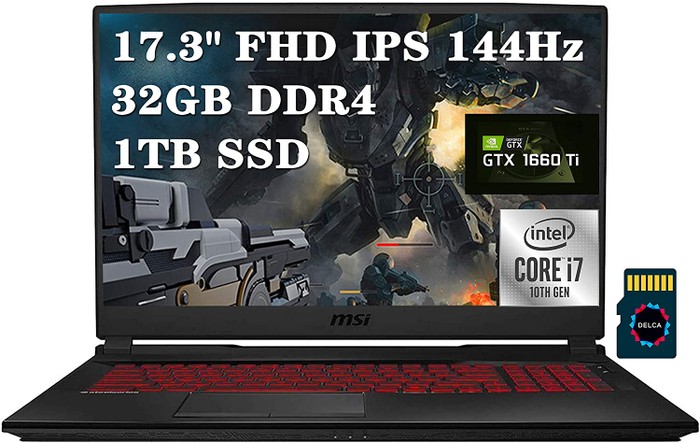 i7-10750H
|
GTX 1660 Ti
|
32 GB RAM
|
1000 GB SSD
|
17.3″ 144Hz IPS; 1920×1080
Pros and cons
Pros
Up to scratch display (17.3 144Hz IPS)
Great memory amount (32GB)
Cons
Not the best processor (i7-10750H)
Substandard graphics card (GTX 1660 Ti)
7
Great value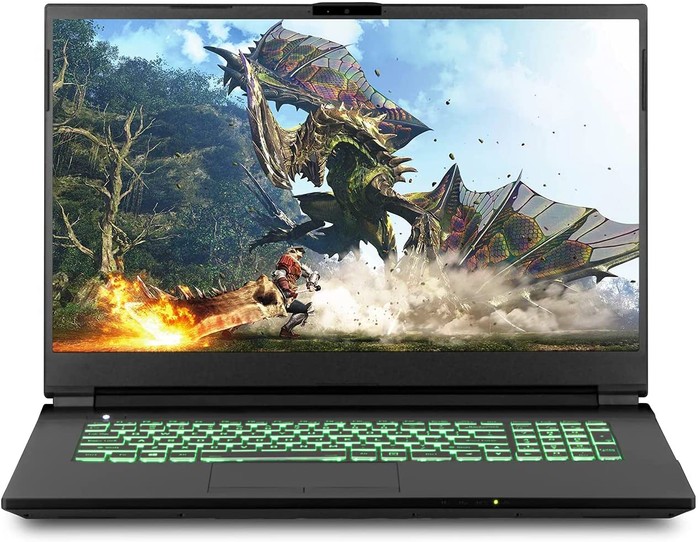 i7-11800H
|
RTX 3060
|
32 GB RAM
|
1000 GB SSD; 1000 GB HDD
|
17.3″ 144Hz Matte; 1920×1080
Pros and cons
Pros
Solid processor (i7-11800H)
Great graphics card (RTX 3060)
Cons
Bulky (5.5 lbs)
No IPS Panel (limited viewing angles)
Alternatives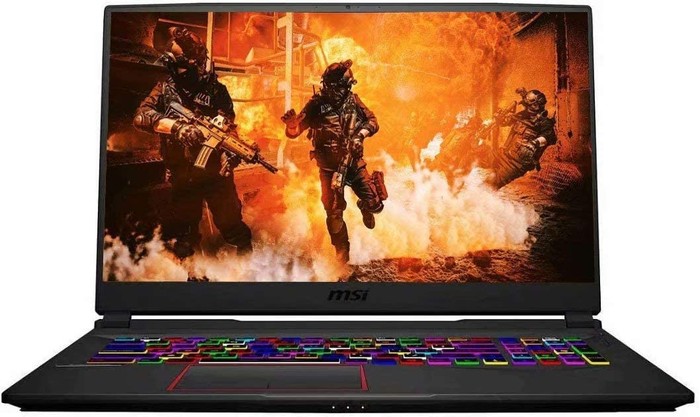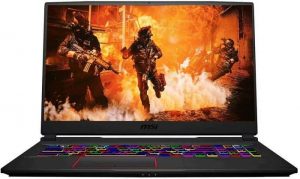 $1,840
Pros
Great display (17.3 144Hz IPS-level)
Very good memory amount (32GB)
Cons
Unremarkable processor (i7-10750H)
Unexceptional graphics card (RTX 2060)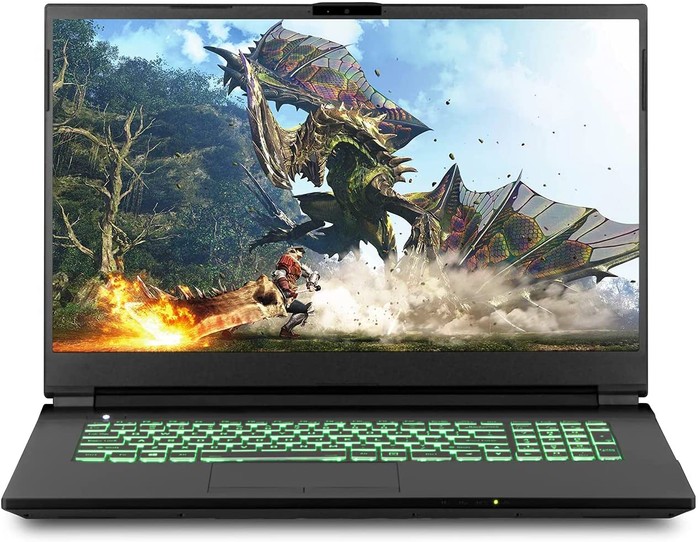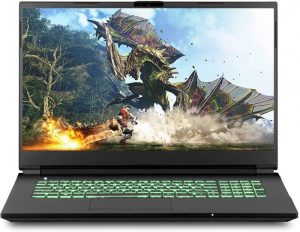 $1,550
Pros
Terrific processor (i7-11800H)
Awesome graphics card (RTX 3060)
Cons
Weighty (5.5 lbs)
No IPS Panel (subpar viewing angles)
8
The best mid-range gaming laptop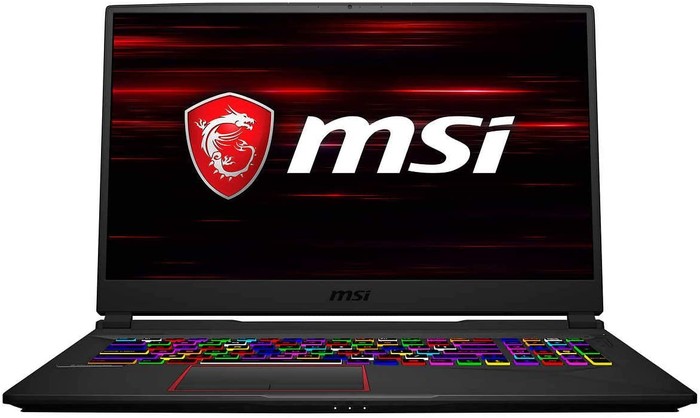 i7-10750H
|
RTX 2070
|
64 GB RAM
|
1000 GB SSD; 1000 GB HDD
|
17.3″ 144Hz IPS; 1920×1080
Pros and cons
Pros
Sufficient graphics card (RTX 2070)
Fair display (17.3 144Hz IPS)
Cons
Substandard processor (i7-10750H)
9
Best laptop for Starcraft 2 under $3000

Ryzen 9 5900HS
|
RTX 3070
|
40 GB RAM
|
2000 GB SSD
|
15.6″ 165Hz IPS-level G-Sync; 2560×1440
Pros and cons
Pros
Splendid processor (Ryzen 9 5900HS)
Superb graphics card (RTX 3070)
Alternatives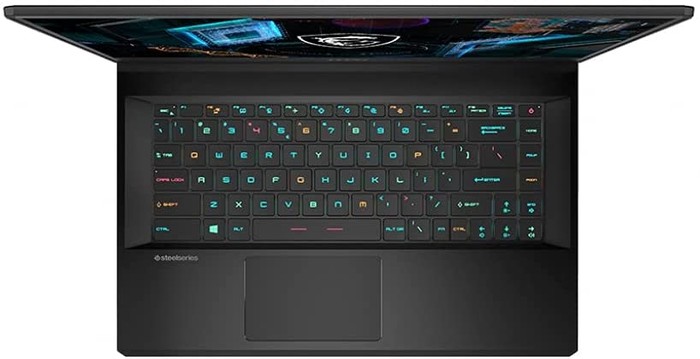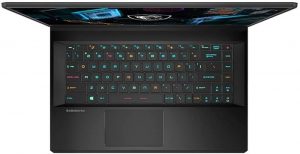 $2,460
Pros
Great processor (i7-11800H)
Very good graphics card (RTX 3080)
10
Starcraft 2 laptop under $4000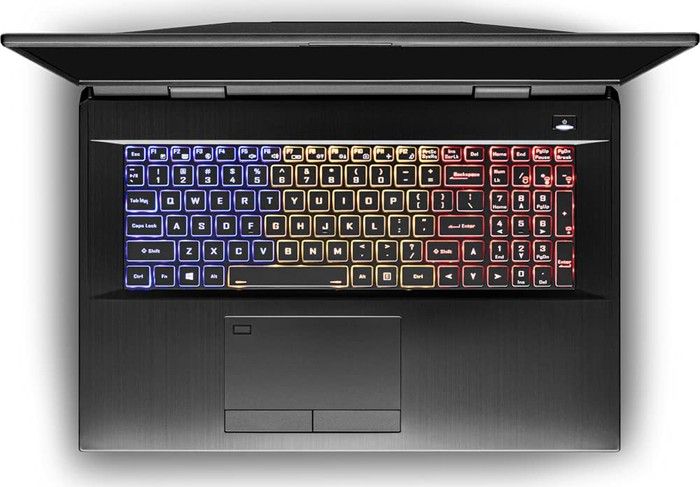 i9-11900K
|
RTX 3080
|
64 GB RAM
|
2000 GB SSD
|
17.3″ 300Hz G-Sync; 1920×1080
Pros and cons
Pros
Very good processor (i9-11900K)
Exceptional graphics card (RTX 3080)
Cons
No IPS Panel (worse contrast)
Alternatives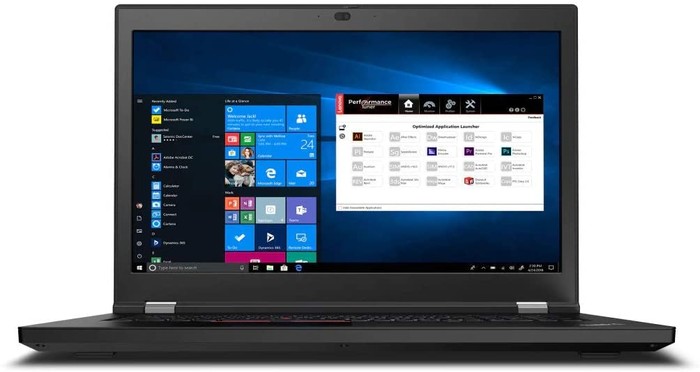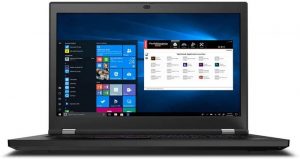 $3,200
Cons
Substandard processor (Xeon W-10855M)
Run-of-the-mill graphics card (Quadro T2000)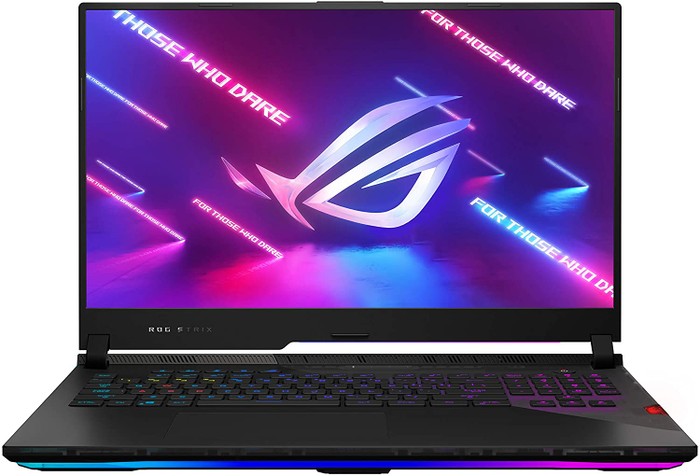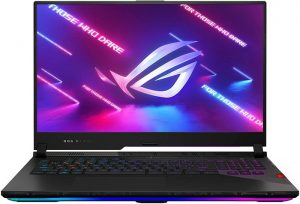 $3,800
Pros
Awesome processor (Ryzen 9 5900HX)
Exceptional graphics card (RTX 3080)
Cons
Underwhelming memory amount (32GB)
Table of Best Laptops for Starcraft 2