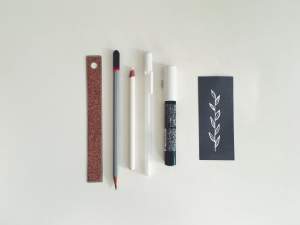 If you're an illustrator or considering becoming an illustrator, you want the best laptop for illustrators your money can buy. It's hard to find a great laptop for illustrators while on a budget, but two of these listed might be worth taking a look.
What is a good laptop for illustrators?
With any type of graphics work, the big three are processor speed, size of memory and the graphics card. You're also going to want a screen that displays your work to its best advantage, and most professional illustrators will tell you that SSD storage is essential. Check out the following recommendations on these pages from Adobe, AutoDesk and Sketch. Adobe, of course, is an industry standard with both Photoshop for raster graphics and Adobe Illustrator for vectors. AutoDesk, in addition to their other industry standard software, now carries AutoDesk Sketchbook. Sketch is a popular choice for UI/UX designers. Also, you might need to bump up some hardware requirements if you want a laptop for working with animations.
Processor
The processor handles all the computing tasks based on information received from the programs it runs. Intensive graphics work can cause a lag from the time the CPU processes the instruction and the time the graphics appear on the screen. If the processor gets more instructions than it can manage, it will freeze. In addition, you don't want what you are drawing to show up even a couple of seconds after you draw it. For this reason, a good, efficient processor is absolutely essential for illustrators.
In terms of the best processors out there, the Intel Core i7-7500U, a 7th generation CPU, tops the chart for this type of work. This post from MakeUseOf explains more about Intel's numbering scheme.
Memory
A post at an Adobe forum caught my eye regarding the need for RAM for a very large job. While most of you won't be needing nearly as much RAM as what's mentioned at that forum, still, you can never have too much RAM. Two professional illustrators I spoke with said that, while you can get by with the recommended RAM of 8GB, they prefer nothing less than 16GB. Your software's instructions get loaded into RAM from the start so your computer has ready access to the information. This makes for a much speedier application. The more memory you have available, the more efficiently your program will run.
Graphics Card
While a dedicated graphics card isn't essential, if you're using Photoshop, a discrete GPU with 2GB VRAM is recommended. This would be equivalent of an Nvidia GeForce 950M or above. The amount of regular memory you have, the speed of your CPU and the type of storage you are using can all make up for whatever you lack with the GPU. Remember, that in the end, it's the speed of all these things combined that has the most effect on whether or not you have an experience with or without lag.
Storage
Which brings us to storage, another essential piece to getting a good illustrators laptop. There are two basic types of storage on the market today. An SSD or solid state drive, has no moving parts and works like a flash drive. If you want speed, you want an SSD for storage. The processor uses storage for access much like it uses memory, but traditionally, with an HDD or hard disk drive, when it used storage for ready access, it slowed the work down a bit. An HDD has moving parts which break down more readily in addition to making things slower. Another forum post from Adobe, addresses the usefulness of an SSD.
To meet the bottom line, you need at least 256GB SSD, with 512GB to 1 TB being the best choice.
Display
I haven't said too much about display up to now, but, after all is said and done, you want a display that outputs your drawing the way you want it to look. This article from Digital Trends, while dated, gives some good information on what you want to look for in a digital display. An IPS panel allows you to see true color from different angles. You want good color space coverage, which is another way of saying how much true color you can see. The preferred amount is sRGB ~90%, RGB ~65%. A UHD or 4K resolution will allow you to see the most detail in your drawing due to the immense numbers of pixels per inch it has. If you want to know more about the difference from 4K to FHD, this Android forum has a good explanation. Finally, for drawing directly to screen, a touchscreen is essential, particularly one that allows the use of a digital drawing device.
Other Requirements
As you become more proficient in working with digital art tools, you might want to invest in a drawing tablet to use with your laptop, such as that recommended for Corel Painter, the Wacom. For the touch screen, it helps to have some form of digital drawing tool such as a pen or a stylus. Although optional, you might want to get a keyboard for text or a mouse that is comfortable for drawing in your sketch program. If you're going to be out and about a lot, you want decent battery life. If you're going to be using peripherals such as the drawing pad mentioned above, you'll want to look at the connectors available such as ports and WiFi. And, although it doesn't directly relate to getting a laptop, having some cool drawing pens for old school pen and paper sketches can only help your overall skill as an illustrator. Check out this YouTube video on laptop setups of illustrators.
Best notebooks for illustrators in 2017
1
Great illustrator laptop under $800
M3-6Y30
|
HD 515
|
8GB RAM
|
500 GB SSD
|
1920×1080
|
6h 30min
The processor is on the slow side and the memory at 8GB doesn't appear to be expandable, but this laptop's thin and lightweight portability as well as its outstanding display for the price make it worth a look, especially if you need to keep the cost down. In addition, the 500GB SSD storage may more than make up for the slower processor. It has a touchscreen display with full HD, excellent contrast, and good color accuracy. USB 3.1C and HDMI ports allow for additional external displays.
View on Amazon
2
Illustrator laptop under $1000
i5-7200U
|
HD 620
|
8GB RAM
|
120 GB SSD
|
3200×1800
|
9h
This Dell laptop was built for travel. It has a solid build and excellent battery life when you're on the go. It does have its drawbacks with its small storage, but it does have a good display screen with above average brightness and excellent 1800:1 contrast. You may want to consider a cooling pad as it can run hot when doing graphics work, but if you're going to be out and about on the job, this budget laptop might be just what you want.
View on Amazon
3
i7-7500U
|
HD 620
|
32GB RAM
|
500 GB SSD (PCIe) + 1000 GB HDD
|
3840×2160
With the HP Envy, both the price and quality of laptop move into the professional category. The Intel i7-7500U works well for graphics. The 32GB of memory and 500GB of SSD storage along with 1000 GB of HDD make this laptop really stand out above the budget models. Although the color metrics are average, the 4K IPS display works well for showing your work.
View on Amazon
4
i7-6700HQ
|
960M 2GB
|
16GB RAM
|
500 GB SSD (PCIe)
|
3840×2160
|
5h 30min
Above and beyond the previous models shown, this Dell, while expensive, has great performance with its i7-6700HQ processor, NVIDIA GeForce GTX 960M graphics card with 2GB GDDR5, and 500 GB SSD. The display is one of the best on the market, having 4K resolution, IPS, touchscreen, 400 nits (a level of brightness), 1600:1 contrast, and 98%-100% sRGB, all beyond excellent.
Soon, Dell will release the 7700HQ version on Amazon or you can just get it right now from Dell's website.
View on Amazon
5
i7-6600U
|
940M 1GB
|
16GB RAM
|
500 GB SSD (PCIe)
|
3000×2000
|
9h 30min
If you have the budget for it, you couldn't go wrong with the Microsoft Surface Book. Although heavier than most of its size, this 2-in-1 convertible with a magnesium alloy chassis and long-lasting battery is still sturdy enough and lightweight enough to carry around with you. The processor and graphics card, though still good, aren't the fastest on the block, but the bright display with high contrast, above full HD resolution, and accurate colors; the 500GB SSD; and the 16GB of memory should make up for it. The primary drawback of this machine are the missing ports with only 1 mini DisplayPort.
View on Amazon
6
Best laptop for illustrators
i7-6700HQ
|
HD 530
|
16GB RAM
|
500 GB SSD (PCIe)
|
2880×1800
|
8h 30min
Finally, for those who have the budget for it, this MacBook is the ultimate choice. Many favor the MacBook for its sturdy build and having one of the best displays on the market. It has the best trackpad one could hope to find, a fast WiFi and a Touch Bar. Although I didn't talk about these requirements before, it's a quiet machine which doesn't overheat under stress. The only caveat—it has only Thunderbolt III ports, so not useful if you want to add a different type of peripheral.
View on Amazon
Table of Best Laptops for illustrators
Although most professional illustrators might opt for the Autodesk and Adobe tools, there are also a number of free applications to try once you have your laptop ready to go, just in case you broke the bank getting the laptop. I always like to end with a few useful links to professional sites.
Creativebloq is a great website for illustrators and other digital artists and this link lists some of the free graphics software available.
For those in the professional realm, Illustration accepts applications from and lists illustrators for hire.
DigitalArts provides well-rounded information on all aspects of graphic design and illustration.