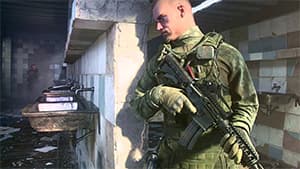 Updated: October 15, 2021. Escape from Tarkov is one of the most demanding games to run at maximum settings. So much so that it will struggle to run even on some of the best gaming laptops on the market. You should expect to experience serious performance issues if you're planning to use an old notebook. A budget gaming laptop will get you halfway there. However, I'd recommend using this time to upgrade your rig or possibly your graphics card.
We'll take a look at what components you should expect to see at every price point and give you a rundown of what's available on the market right now. By the end of this article, you should have all the information you need to make an informed decision about which laptop to buy. Let's start with laptop requirements for Escape from Tarkov.
Requirements for a Escape From Tarkov laptop
Major

Graphics card for playing Tarkov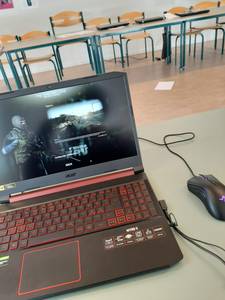 Graphics card is by far the most important piece of the puzzle for getting the best laptop for Tarkov. The catch is that this game is pretty much unplayable on integrated graphics and even dedicated entry-level and some mid-range cards. Only upper-tier graphics cards can come close to achieving a stable 60 FPS on anything above lowest settings. I have outlined my video card recommendations for Escape From Tarkov in 3 sections – bare minimum, recommend, and the best video cards for playing Tarkov.
Minimum graphics (under $1400)
The bare minimum in terms of GPU for playing Escape From Tarkov are previous-gen mid-range AMD and Nvidia dedicated graphics. While these cards are not great for highly competitive folks, they can hold their own. For example, my minimum recommended card – GTX 1650, can achieve an average of 60 FPS with low settings. That's nothing to write home about, but at least we can finally start playing Tarkov without pulling our hair out. GTX 1650 Ti and RX 5600M are a step above that with a 10-15 FPS edge over GTX 1650.
Recommended graphics ($1,400 – $1,900)
The sweet spot for video cards are mid-range options like RTX 3050 and RTX 3060. These hover around 60 FPS on medium settings on Full HD. If you want to play on higher settings, or with highest graphics settings, then even these cards will not be enough.
Best graphics ($1,900 and up)
Finally, if you're here for the top laptop for playing EFT, then I recommend RTX 3070 and RTX 3080.
These beasts can reach up to 70 FPS on ultra settings and ~100 FPS on lowest settings.
Nvidia card variants
To keep matters simple, I've kept some Nvidia card variants out of the picture. These series stay in-line with their original models with a few minor expected differences:
Max-Q cards are ~15% slower (except RTX 30s)
Ti and Super models are ~15% faster than base models
TL;DR
if you're here for the top laptop for playing EFT, then I recommend RTX 3070 and RTX 3080
mid-range options like RTX 3050 and RTX 3060 are a good choice if you want to play on higher settings or with highest graphics settings
Optional

What's the right amount of RAM for EFT?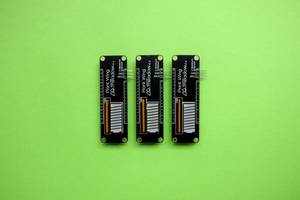 If you're playing Escape From Tarkov, you need to make sure that your laptop has enough RAM. The game's RAM requirements are fairly high, and if you don't have enough RAM, the game will take a hit.
Minimum & Recommended (16 GB)
8 GB of RAM is enough for playing most games but Escape From Tarkov is an exception. I'm not saying that 8 GB will straight up brick your PC – but it will severely downgrade general experience. You might be fine as long as you don't plan on running any other programs in the background.
The good news (or bad news, if you're glass half-empty type of guy) is that [any decent laptop that could run Tarkov will without a doubt have 16 GB RAM](steam hardware survey (8 gb ram)). If it doesn't – it's not worth anyone's attention, at least for ETF. That's why I recommend 16 GB as a starting point.
Best (32 GB)
32 GB is the best option for those who want to have a seamless experience with Escape From Tarkov and also want to use their laptop for general productivity. That's especially relevant for developers, engineers and scientists that have to crunch a lot of data. If you're thinking about buying a new laptop, get one with 32 GB of RAM.
TL;DR
if you're planning on playing ETF, get a laptop with 16 GB of RAM
if you're planning on using your laptop for general productivity, get a laptop with 32 GB of RAM
Major

How to choose the right processor for playing Escape From Tarkov?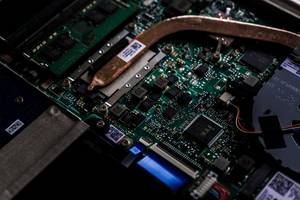 It's safe to say that your graphics card is the most important component in gaming. In second place, we have the processor. In Tarkov's case, this hierarchy is very clear-cut – GPU is much more important than the CPU. This is especially true if you're not using a high refresh rate monitor.
Requirements
As long as you have a laptop with at least an Intel Core i5 or AMD Ryzen 5 processor, you're good to go.
A Core i7 or Ryzen 7 is only needed if you're using a laptop with a 144Hz display (or better).
Recommendations
To put it bluntly, I don't think there's any reason to spend money on a high-end CPU for playing Escape From Tarkov. Sure, there are laptops with high-end processors out there, but they're pricey and, more importantly, unnecessary. There are games that can put CPU to its use, but EFT isn't one of them. So, if you're looking for a budget-friendly laptop that won't break the bank, then you should opt for one of the following processors:
i5-1135G7 – minimum recommended processor
15-10300H – the perfect match for a mid-range gaming rig
i7-10750H and Ryzen 7 4800H – best for 4K and high refresh rate displays
TL;DR
for playing EFT, a processor is more important than a graphics card
Intel Core i5 and AMD Ryzen 5 are good enough for most gamers (Ryzen 3 is fine for those on a budget)
Core i7/Ryzen 7 are only needed if you're using a laptop with a 144Hz display (or better)
Optional requirements for a Escape From Tarkov laptop
Optional

Storage for Escape From Tarkov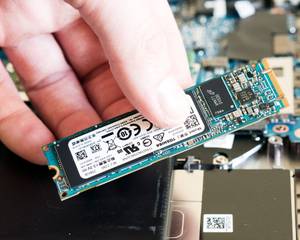 It's not all that easy to figure out how much storage space you need for your gaming laptop. You could go to the store and just pick the one with the biggest capacity, but you might be too cramped in a few months.
What's the best size?
256 GB SSD is the bare minimum for any laptop that has gaming in its mission statement. That's not to say it's bad, but it'll fill up quick and then you'll be in a predicament of deciding what to delete and what to keep. So, let's start from there and go up.
512 GB SSD isthe sweet spot for most people. It's plenty of space to store games, demos, DLCs, mods, and other gaming paraphernalia.
1 TB SSD is what you need if you're an avid gamer with a big Steam library. It's pricey, but it's worth it if you want your gaming experience to be lag-free and uninterrupted.
2 TB SSD is perfect for those who are absolutely certain they need all the space they can get – for games, demos, DLCs, mods, and other gaming paraphernalia.
A word on HDDs
HDDs are cheaper than SSDs, but they have relinquished their primary storage role even in budget laptops and now they're only found as a secondary (backup) storage. So if you're looking for a budget gaming laptop – getting one with a smaller SSD and a larger HDD as a crutch is a viable option.
TL;DR
256 GB is the bare minimum and 512 GB is the sweet spot
if you're a seasoned player with a comprehensive Steam library, get 1 TB or 2 TB SSD (it's pricey, but it's worth it)
Optional

What is the best display for playing Escape From Tarkov?
Resolution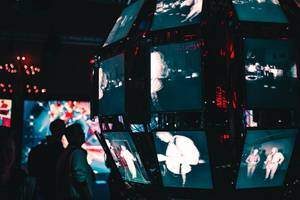 Escape From Tarkov is a competitive shooter, so you'd think FHD is plenty. And I tend to agree, but there's an interesting exception for Tarkov – you can maintain a very similar framerate playing on QHD. I've seen some benchmarks that, on paper, make no sense – nearly identical FPS when playing QHD compared to FHD. Yes, I know, that sounds like we broke some sort of law of physics. Given this, I'd be OK with recommending 4K and QHD panels for Tarkov, especially if you appreciate the higher pixel density that 1440p and 4K provide. This is a rare recommendation for a first-person shooter.
Refresh rate
This is a tricky one. You might think that if you want to play Escape From Tarkov on a laptop – you'll need a high refresh rate display. And if you're playing competitively – that's a sound conclusion. But Escape From Tarkov has a relatively low framerate, so 60Hz isn't that disadvantageous as it would be in most other shooters. Ideally, 120Hz-144hz would be the perfect match.
Is there a reason to go for 240Hz+? Not really. Of course, if you're playing something like CS:GO on the side, then yes, a refresh rate counted in hundreds will give a slight edge, but for Tarkov – not really.
IPS vs. TN for Tarkov
IPS is my preferred panel type. It provides better color contrast and wider viewing angles. Ideally, I'd opt for an IPS panel laptop for gaming on the go and an external 144Hz+ TN display when I really want to push it.
For most casual players, I see no reason to not go for an IPS display. To put it bluntly – they just look better. And isn't that the whole point of a display?
Meanwhile, if you're a seasoned player who really wants to get most of your grind – I'd recommend a TN panel laptop. It's worth mentioning that I only recommend TN panels if you're buying a high refresh rate panel (120Hz and above) and you can't comfortably afford a fast-IPS panel.
TL;DR
IPS panels are preferred for casual gaming on the go
TN panels are best for getting every possible edge when combined with a 144Hz+ display (when buying a fast IPS panel is too expensive)
8 Best Laptops for Escape From Tarkov
1
Good price-to-performance ratio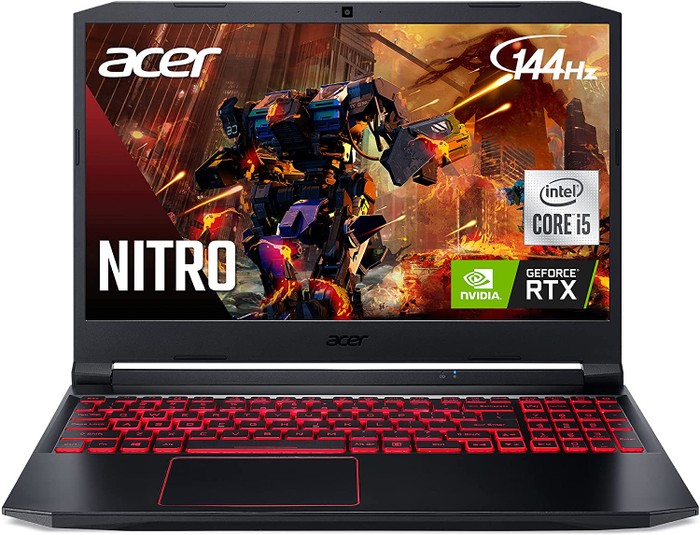 i5-10300H
|
RTX 3050
|
8 GB RAM
|
256 GB SSD
|
15.6″ 144Hz IPS; 1920×1080
Pros and cons
Pros
Solid graphics card (RTX 3050)
First-class display (15.6 144Hz IPS)
Cons
Not the best processor (i5-10300H)
Unremarkable memory amount (8GB)
Alternatives


$780
Pros
Splendid memory amount (16GB)
Cons
Garden-variety processor (i5-10300H)
Mediocre graphics card (GTX 1650)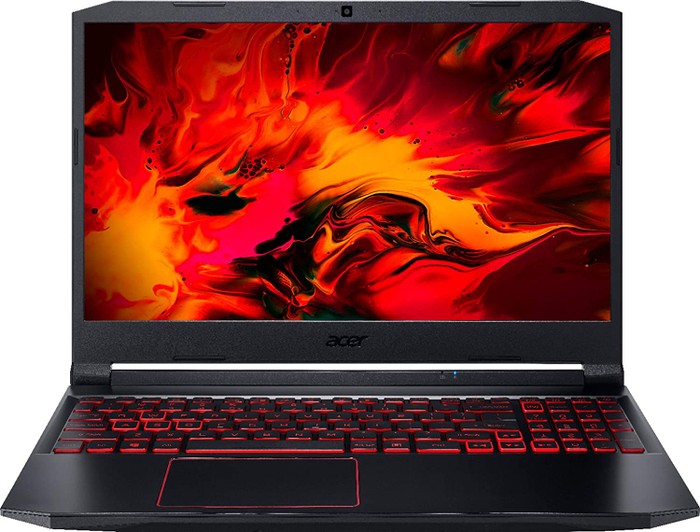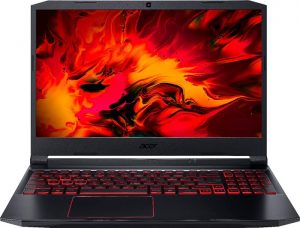 $740
Pros
First-class processor (Ryzen 5 4600H)
Up to the mark display (15.6 IPS)
Cons
So-so graphics card (GTX 1650)
Ordinary memory amount (8GB)
View on Amazon
2
Great value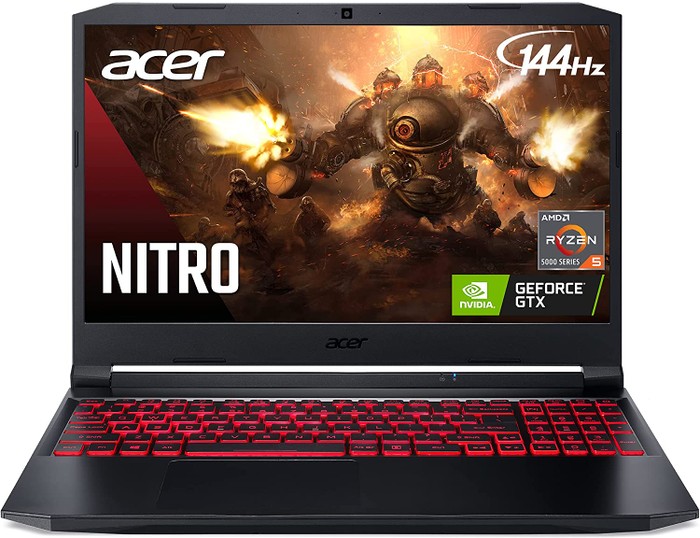 Ryzen 5 5600H
|
GTX 1650
|
8 GB RAM
|
256 GB SSD
|
15.6″ 144Hz IPS; 1920×1080
Pros and cons
Pros
Great processor (Ryzen 5 5600H)
Terrific display (15.6 144Hz IPS)
Cons
Mediocre graphics card (GTX 1650)
Not the best memory amount (8GB)
Alternatives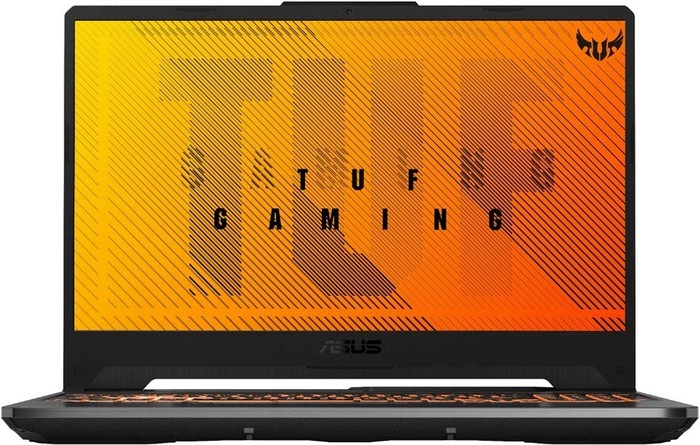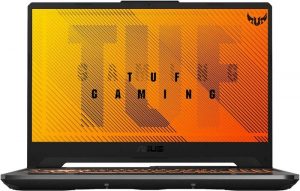 $980
Pros
Superb memory amount (16GB)
Numpad
Cons
Unexceptional processor (i5-10300H)
Unremarkable graphics card (GTX 1650)
View on Amazon
3
Best laptop for Escape From Tarkov under $1000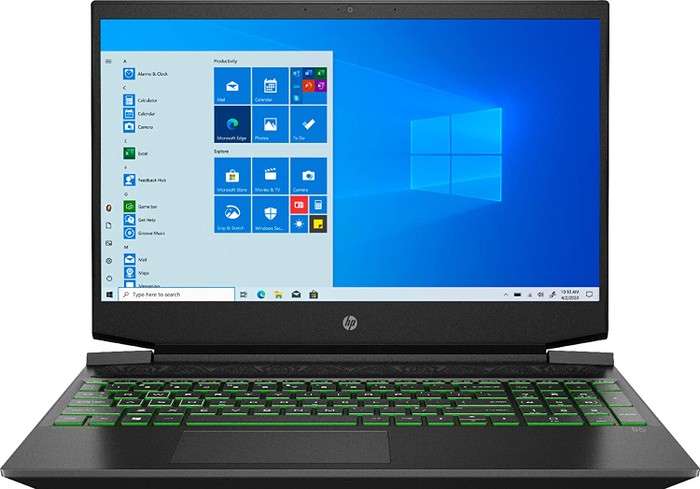 Ryzen 5 4600H
|
GTX 1650
|
16 GB RAM
|
256 GB SSD; 1000 GB HDD
|
15.6″; 1920×1080
Pros and cons
Pros
Up to scratch processor (Ryzen 5 4600H)
Splendid memory amount (16GB)
Cons
Unexceptional graphics card (GTX 1650)
Heavy (4.4 lbs)
View on Amazon
4
Great value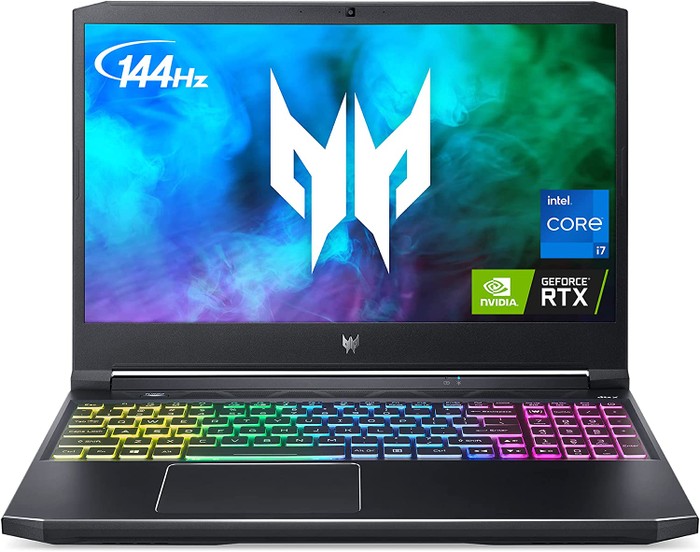 i7-11800H
|
RTX 3060
|
16 GB RAM
|
512 GB SSD
|
15.6″ 144Hz IPS; 1920×1080
Pros and cons
Pros
First-class processor (i7-11800H)
First-class graphics card (RTX 3060)
Alternatives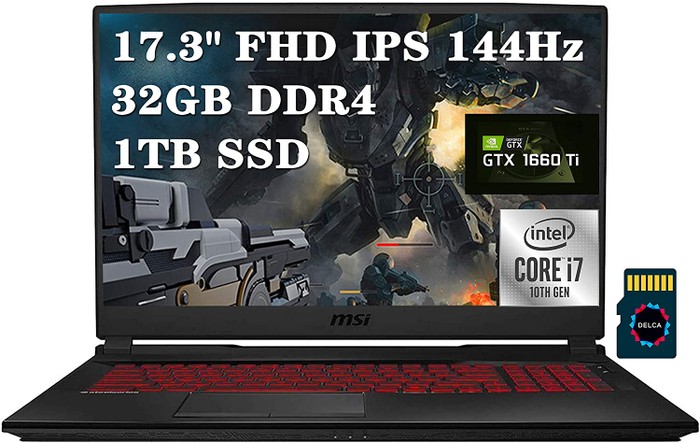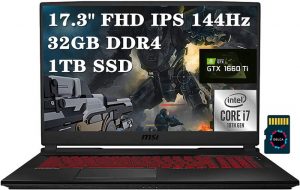 $1,460
Pros
Splendid display (17.3 144Hz IPS)
Excellent memory amount (32GB)
Cons
Unremarkable processor (i7-10750H)
Garden-variety graphics card (GTX 1660 Ti)
View on Amazon
5
Laptop with insane price and performance ratio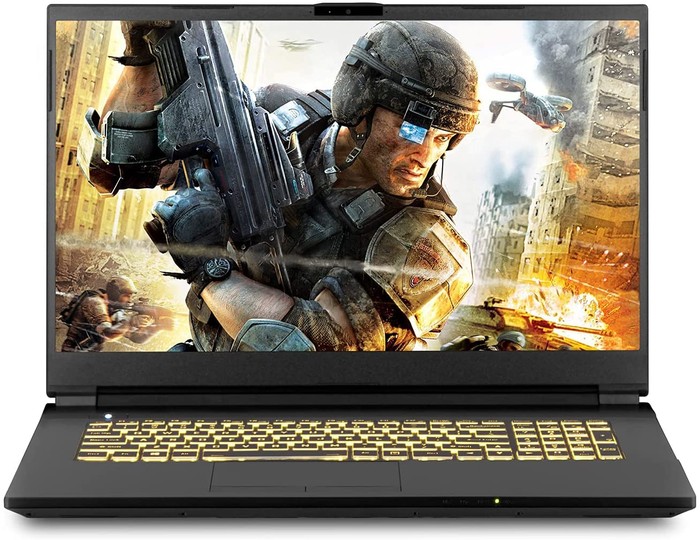 i7-11800H
|
RTX 3050 Ti
|
16 GB RAM
|
1000 GB SSD
|
17.3″ 144Hz Matte; 1920×1080
Pros and cons
Pros
Terrific processor (i7-11800H)
Up to scratch display (17.3 144Hz Matte)
Cons
Unremarkable graphics card (RTX 3050 Ti)
No IPS Panel (inferior color reproduction)
View on Amazon
6
Laptop with insane price and performance ratio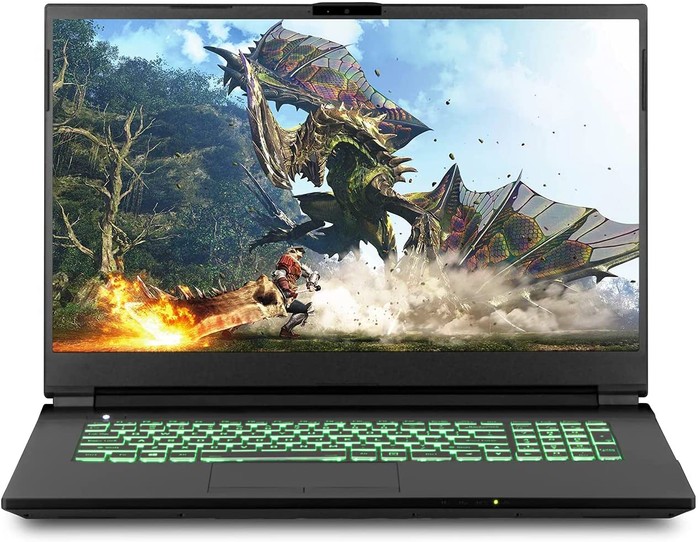 i7-11800H
|
RTX 3060
|
32 GB RAM
|
1000 GB SSD; 1000 GB HDD
|
17.3″ 144Hz Matte; 1920×1080
Pros and cons
Pros
Very good processor (i7-11800H)
Exceptional graphics card (RTX 3060)
Cons
No IPS Panel (worse contrast)
Alternatives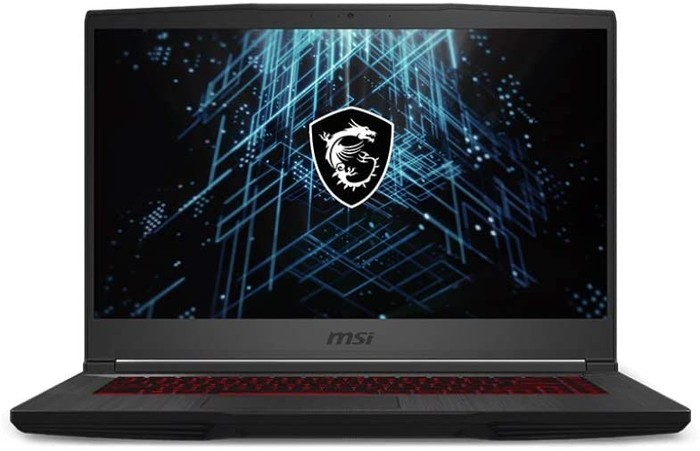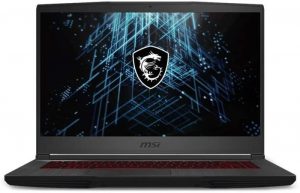 $1,820
Pros
Excellent graphics card (RTX 3060)
Exceptional display (15.6 144Hz IPS-level)
Cons
Unremarkable processor (i7-10750H)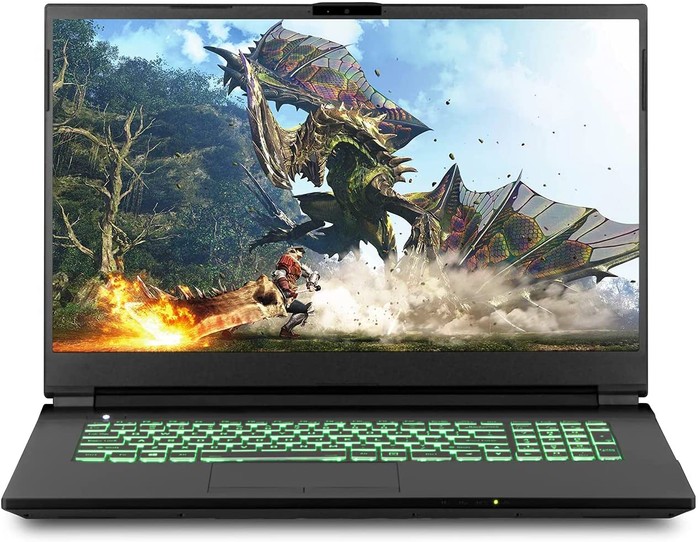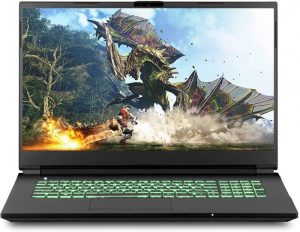 $1,550
Pros
Splendid processor (i7-11800H)
Terrific graphics card (RTX 3060)
Cons
No IPS Panel (subpar viewing angles)
View on Amazon
7
Best laptop for Escape From Tarkov under $3000

Ryzen 9 5900HS
|
RTX 3070
|
40 GB RAM
|
2000 GB SSD
|
15.6″ 165Hz IPS-level G-Sync; 2560×1440
Pros and cons
Pros
Superb processor (Ryzen 9 5900HS)
Superb graphics card (RTX 3070)
Alternatives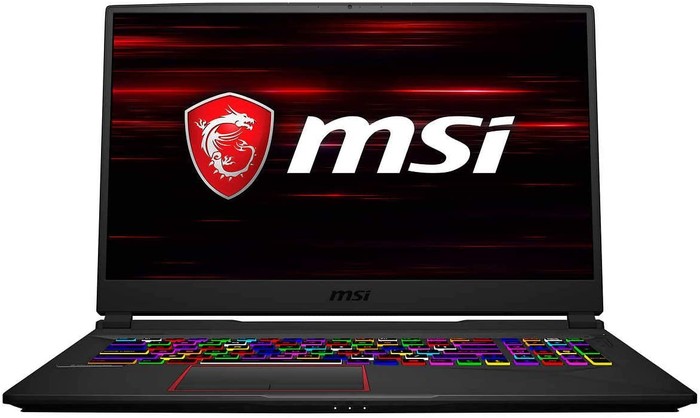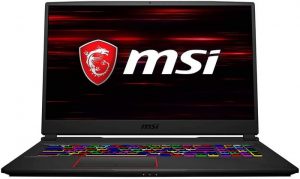 $2,400
Pros
Up to scratch graphics card (RTX 2070)
Decent display (17.3 144Hz IPS)
Cons
Run-of-the-mill processor (i7-10750H)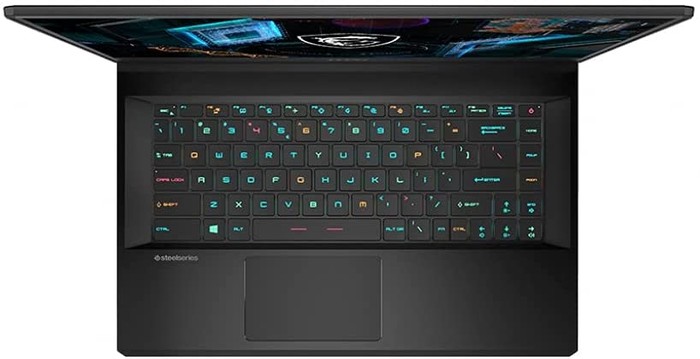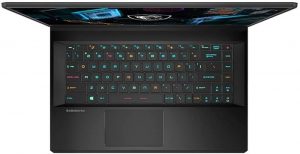 $2,460
Pros
First-class processor (i7-11800H)
Great graphics card (RTX 3080)
View on Amazon
8
Best laptop for Escape From Tarkov under $4000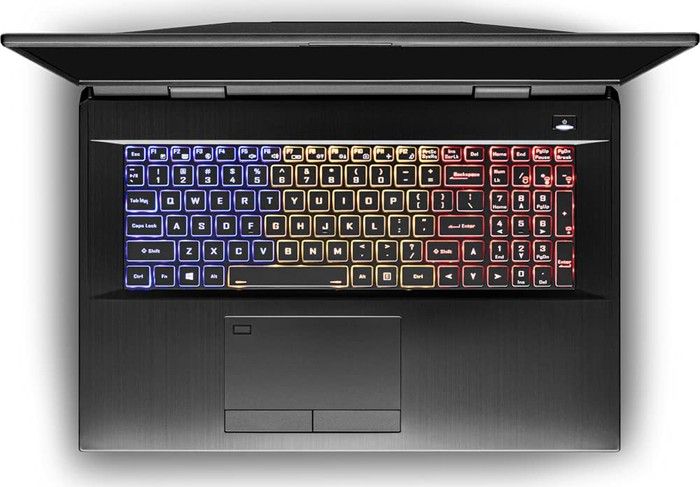 i9-11900K
|
RTX 3080
|
64 GB RAM
|
2000 GB SSD
|
17.3″ 300Hz G-Sync; 1920×1080
Pros and cons
Pros
Very good processor (i9-11900K)
Excellent graphics card (RTX 3080)
Cons
No IPS Panel (worse contrast)
Alternatives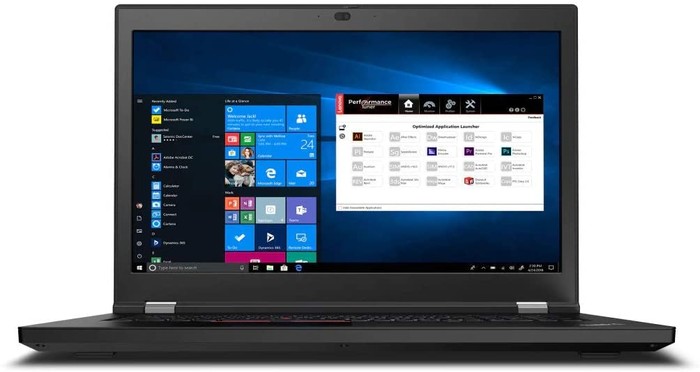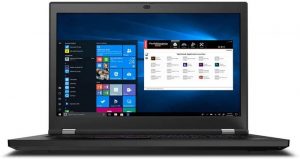 $3,200
Cons
Substandard processor (Xeon W-10855M)
Substandard graphics card (Quadro T2000)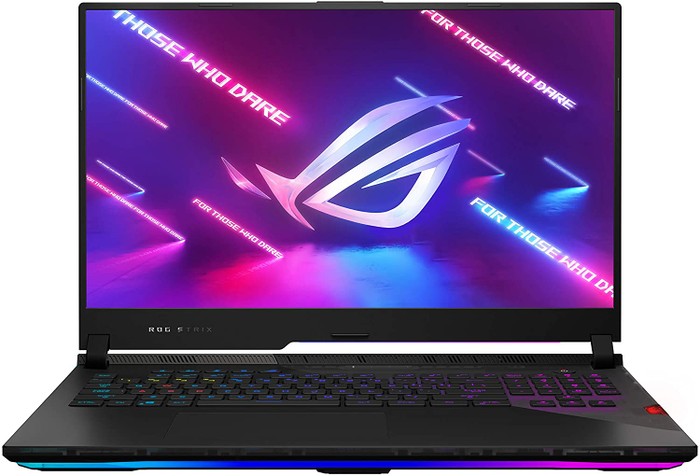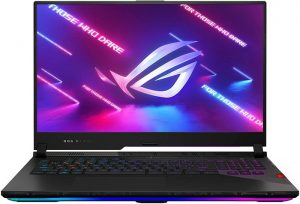 $3,800
Pros
Very good processor (Ryzen 9 5900HX)
Great graphics card (RTX 3080)
Cons
Ordinary memory amount (32GB)
View on Amazon
Table of Best Laptops for Escape From Tarkov