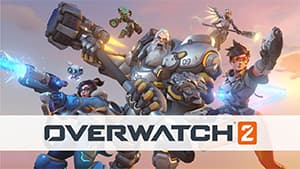 Updated: October 15, 2021. Finding a good laptop for Overwatch isn't a complicated business. But I'm sure you're here not just for the best laptop for Overwatch but also something that will be more than ready to take on Overwatch 2. The good news here is that Overwatch 2 will have the same underlying game engine as OW, so there will not be a massive difference between the two in terms of hardware requirements. Of course, I'd expect some new textures, some larger maps (especially given Blizzard has mentioned introducing more PvE elements). But all in all, an excellent laptop for Overwatch will still be an excellent laptop for Overwatch 2.
With this out of the way, I want to take a moment to overview the structure of this article. First – I'll break down my requirements for comfortably playing Overwatch. For each specification, you'll see some tangible recommendations – precise selection of preferred CPUs, GPUs, and so on. Finally, to top it off, I'll list the 10 best laptops for playing OW and OW 2, each with its pros, cons, and worthwhile alternatives. If you only care about this list – please jump ahead. But in general, I recommend familiarizing yourself with the essential requirements needed to play Overwatch. And that's where I'll start.
TL;DR
Overwatch isn't demanding, so mid-range laptop will do
The best laptop for Overwatch is one that has powerful CPU, GPU and a gaming-oriented screen
Overwatch 2 will have the same underlying game engine as OW, so there will not be a massive difference between the two in terms of hardware requirements
Requirements for a Overwatch laptop
Major

Graphics card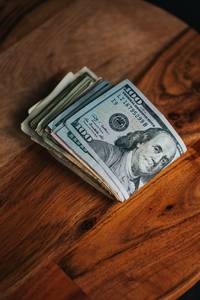 This is not the first time I'm writing about Overwatch. It's an old game, but a well-optimized one. This means that any decent graphics card will suffice for playing it.
Minimum graphics (under $1000)
If you're are on a budget, you'll be pleased to know that the game doesn't need too much GPU muscle to run smoothly. With an integrated graphics card, you can reach 45 FPS on low settings. Of course, I wouldn't expect anyone but the most casual gamers to be happy with that.
I recommend buying an entry-level card – GTX 1650 – if you're trying to save money and don't mind playing on low settings.
Recommended graphics ($1000 – $1800)
You can get an upper entry-level card – RTX 3050 – which can reach 60 FPS on ultra settings for a slightly higher price. If you can't find any reasonably priced laptops with RTX 3050 in stock – GTX 1660 Ti is a decent alternative. For most players, this is the sweet spot for choosing the best laptop graphics cards for playing Overwatch. A GTX 1660 Ti can run the game at an average of 200 FPS on the highest settings with no problems.
Best graphics ($1800 and up)
The cream of the crop in terms of graphics cards for Overwatch are top-of-the-line RTX 3070, RTX 3070 Ti, and RTX 2080 models. If you're playing on a 4K monitor or 240+ Hz display, then these will be your go-to choices.
These cards deliver ~240 FPS on ultra settings on 1920×1080, which is by far the most common resolution in gaming laptops. Of course, if you plan to play OW on a QHD or 4K screen – expect that FPS to be slashed in half.
What about RTX 3080 and 3080 Ti? I don't find these cards necessary for Overwatch, but if you're OK with spending $3k on a laptop – then these are an option.
Optional

How much RAM does Overwatch need?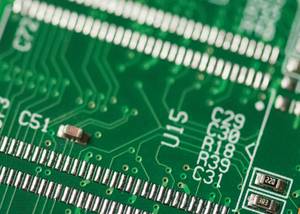 In short – Overwatch doesn't need much RAM at all. Even 8 GB is enough. Despite that, I advise getting more for other reasons.
Minimum (8 GB)
A lot of casual players are content with 8GB of RAM. It's enough to play OW without any issues but I wouldn't advise it simply because even everyday applications such as a web browser can easily consume 2-4 GB .
Recommended (16 GB)
If you're looking for a more cost-effective option, then 16GB is your sweet spot. It's more than enough for most games and should keep you in the clear with Overwatch.
Best (32 GB)
If you're looking for the best possible experience, then go for 32GB of RAM. It should be more than enough for any game out there, even when streaming. If you have the money to spare – go for it!
Major

Processor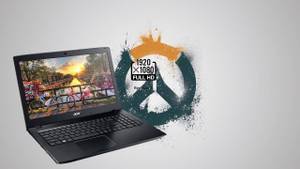 There are plenty of games that require a fast processor to play, but Overwatch isn't one of them. This means that you can get away with just about mid-range processor. However, it might be a good idea to invest in a high-end processor if you're planning on playing other games, such as Warzone, PUBG, Fortnite, or Valorant.
Requirements
As far as requirements go, Overwatch doesn't need a top-of-the-line CPU. This is why I recommend getting the Ryzen 5 3500U or the Core i5-10300H. These processors will provide you with the performance you need to enjoy Overwatch without dealing with micro stutters.
Recommendations
If you're looking for a laptop that can play Overwatch at its full potential, I recommend AMD Ryzen 7 4800H and Intel Core i7-10870H. Some of you might ask whether these are the best CPUs on the market right now. They aren't, but as I said, you don't need the best processor out there to get great framerates. If, despite that, you're looking for the absolute best laptop for playing Overwatch – then I have to recommend Intel Core i9-10980HK and Ryzen 9 5900HS (and HX). These are the top dogs of laptop processors. Do not expect to find these puppies in laptops under $2,000. But if you have money to spare – they might be the right option. Just make sure to check the reviews for cooling since it will be the limiting factor if you're pushing every limit.
Optional requirements for a Overwatch laptop
Optional

Display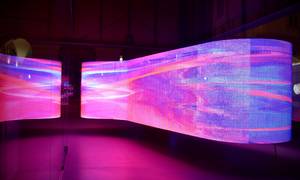 It's time to choose the best laptop display for playing Overwatch. This is no easy task – if you're looking for a quick answer, you won't find it here.
But what I can do is provide you with a lot of information to help you make a decision. To get started, let's list the basics:
Resolution
Many people believe that Full HD is just fine. And if you're playing Overwatch at low settings – it's true. But if you want to play Overwatch at high settings – it's time to upgrade to QHD or 4K. For competitive players, this is a no-brainer.
Refresh rate
It's not enough to have a high framerate – your display must be able to keep up. There are three options: 60Hz, 120Hz, and 240Hz. I recommend 240Hz, but it's expensive and only available in certain laptops. If you can't afford it – 120Hz is an excellent choice.
Response time
The response time is how long it takes for a pixel to change from one color to another. It's important for competitive players because fast response times means less input lag and better competitive performance. However, if you're playing Overwatch casually – this doesn't matter much.
Adaptive sync
Adaptive sync helps to reduce screen tearing and stuttering, but these are usually not big issues for Overwatch players. I recommend using adaptive sync only if your monitor supports it.
Panel and image quality
Panel type is an important consideration when buying a laptop display for Overwatch. TN panels are cheaper and offer the fastest response times, but their colors are washed out and viewing angles are poor. IPS panels offer good colors and viewing angles, but they cost more and their response times are slower than TN panels. OLED panels offer the best color accuracy and viewing angles, but they are prohibitively expensive and usually not worth the price. My recommendation: get an IPS panel laptop if you can afford it – otherwise get a TN panel laptop and accept its limitations (which are mostly unnoticeable).
TL;DR
playing Overwatch at high settings requires a QHD or 4K display with high refresh rate and low response time
IPS panels offer good colors and viewing angles, but they cost more and their response times are slower than TN panels
OLED panels offer the best color accuracy and viewing angles, but they are prohibitively expensive and usually not worth the price
Optional

Storage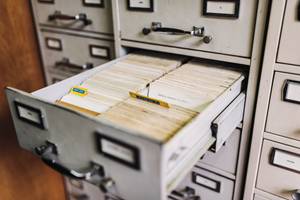 What do you think about a laptop with a storage capacity of 256 GB? I know, you probably can't make it to the end of this sentence before telling me it's not enough. Well, we've got a little surprise for you – a lot of people use laptops with that size. Is it optimal? Not really. I find even 500 GB to be somewhat constraining. But would that be enough for a budget laptop for Overwatch? Sure.
Is HDD an option?
These days HDDs are no longer a viable option. In the past few years, SSD has become the de facto choice for laptop storage and not for the wrong reasons. HDDs are heavy, more prone to damage, and no longer competitive in terms of price. That's why I'll only consider laptops with SSDs.
Picking an SSD
There are some important distinctions to make. Obviously, laptops with NVMe PCI-e SSDs are preferred over models that use SATA connection. Beyond that, it would be wise to check some basic read/write benchmarks but apart from that, getting the right is easy.
The right size depends on your needs. For most, I'd expect 500 GB to suffice. But if you tend to let your downloads folder get out of hand, or you keep plenty of games in your Steam library – then it can become an issue.
Recommendations
Here are a few solid recommendations for a budget Overwatch laptop storag:
250 GB SSD – ideal for entry-level gaming and everyday laptops ~$500
500 GB SSD – most popular mid-range option that's a lot more common ~$1000 mark
1 TB SSD – best option for a power-user – found in laptops ~$1500 and above
2 TB SSD – prices widely vary, starting at $2k and going up to $5k laptops
Keep your eye on the prize and remember that storage is a problem that can be easily fixed. In the meantime, I'd recommend you migrate your files to the cloud.
TL;DR
256 GB SSD is enough for most people, but if you need more
just get more
if you need more than 500 GB, just get a 1 TB SSD or 2 TB SSD
8 Best Laptops for Overwatch
1
Well-rounded laptop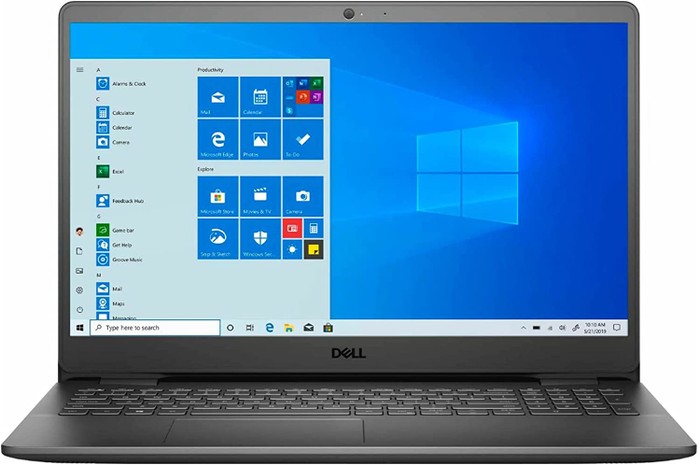 i5-1135G7
|
Iris Xe Graphics G7 80EUs
|
12 GB RAM
|
256 GB SSD
|
15.6″ IPS; 1920×1080
Pros and cons
Pros
Great graphics card (Iris Xe Graphics G7 80EUs)
Very good display (15.6 IPS)
Cons
Ordinary processor (i5-1135G7)
Alternatives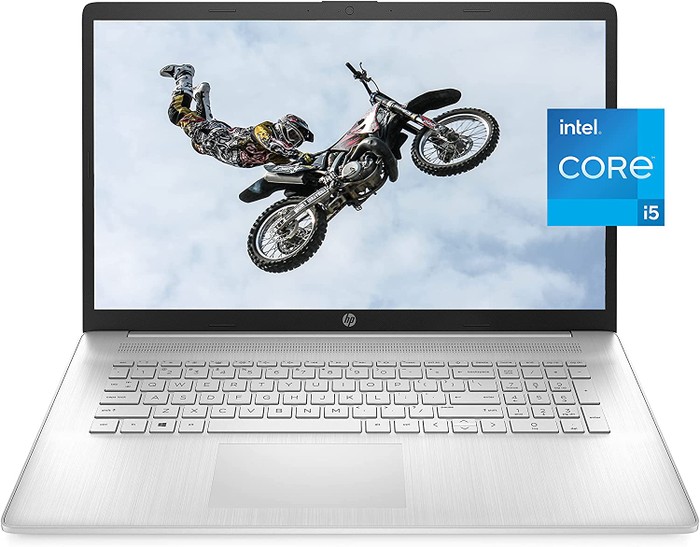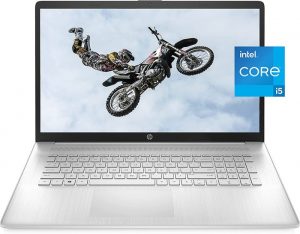 $630
Cons
Underwhelming processor (i5-1135G7)
Run-of-the-mill graphics card (Iris Xe Graphics G7 80EUs)
View on Amazon
2
Overwatch laptop under $700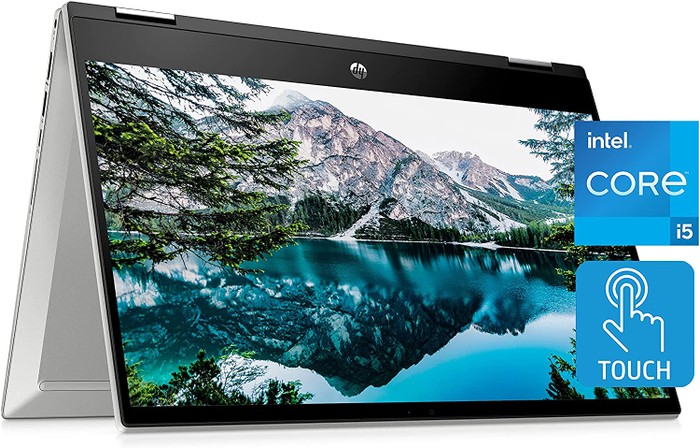 i5-1135G7
|
Iris Xe Graphics G7 80EUs
|
8 GB RAM
|
256 GB SSD
|
14″ IPS Touch; 1920×1080
Pros and cons
Pros
Great display (14 IPS Touch)
Cons
Not the best processor (i5-1135G7)
Unremarkable graphics card (Iris Xe Graphics G7 80EUs)
View on Amazon
3
Good price-to-performance ratio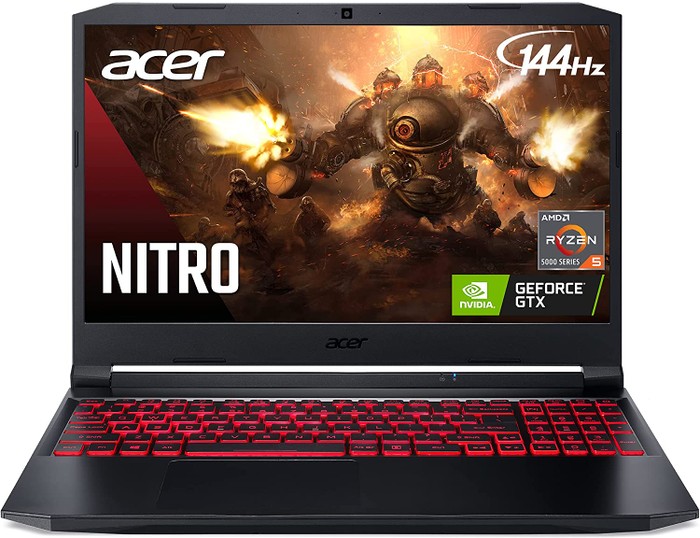 Ryzen 5 5600H
|
GTX 1650
|
8 GB RAM
|
256 GB SSD
|
15.6″ 144Hz IPS; 1920×1080
Pros and cons
Pros
Very good processor (Ryzen 5 5600H)
Up to scratch graphics card (GTX 1650)
Cons
Mediocre memory amount (8GB)
Bulky (4.8 lbs)
Alternatives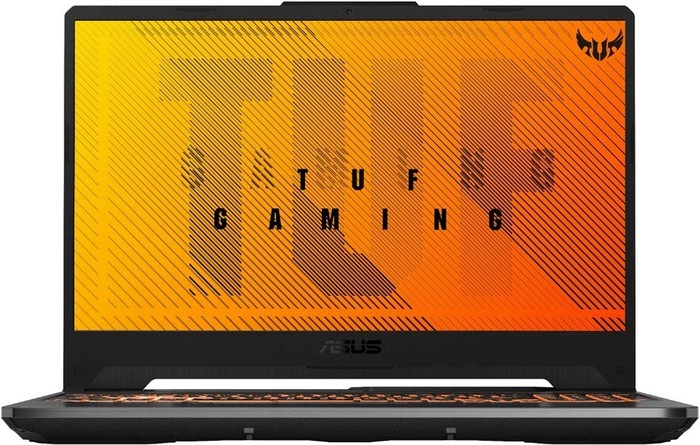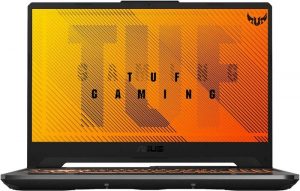 $980
Pros
Up to the mark graphics card (GTX 1650)
Splendid memory amount (16GB)
Cons
So-so processor (i5-10300H)
No IPS Panel (subpar viewing angles)
View on Amazon
4
Laptop with solid price and performance ratio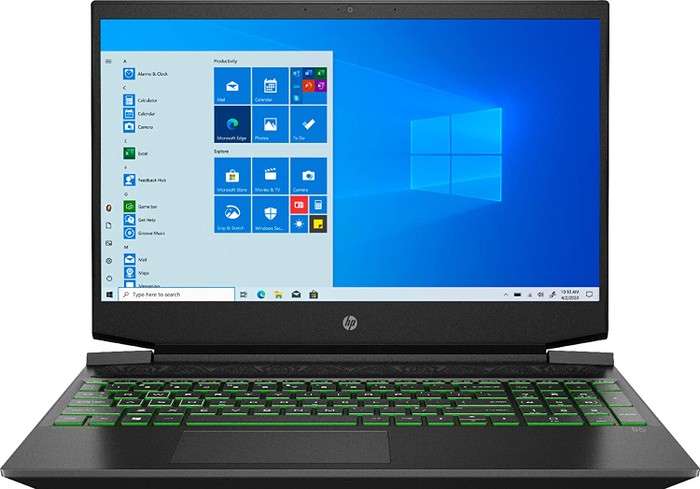 Ryzen 5 4600H
|
GTX 1650
|
16 GB RAM
|
256 GB SSD; 1000 GB HDD
|
15.6″; 1920×1080
Pros and cons
Pros
Up to scratch processor (Ryzen 5 4600H)
Splendid memory amount (16GB)
Cons
So-so graphics card (GTX 1650)
Bulky (4.4 lbs)
View on Amazon
5
Great value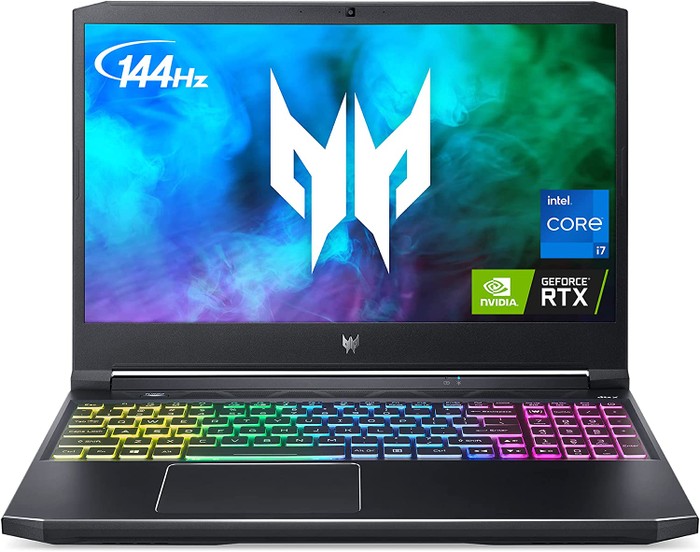 i7-11800H
|
RTX 3060
|
16 GB RAM
|
512 GB SSD
|
15.6″ 144Hz IPS; 1920×1080
Pros and cons
Pros
Excellent processor (i7-11800H)
Terrific graphics card (RTX 3060)
Cons
Run-of-the-mill memory amount (16GB)
Alternatives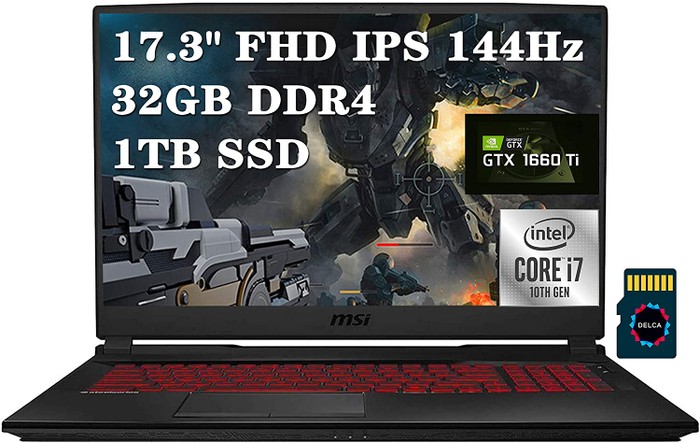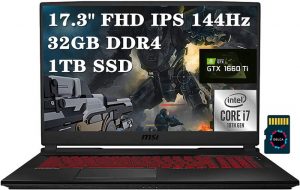 $1,460
Pros
Adequate processor (i7-10750H)
Competent graphics card (GTX 1660 Ti)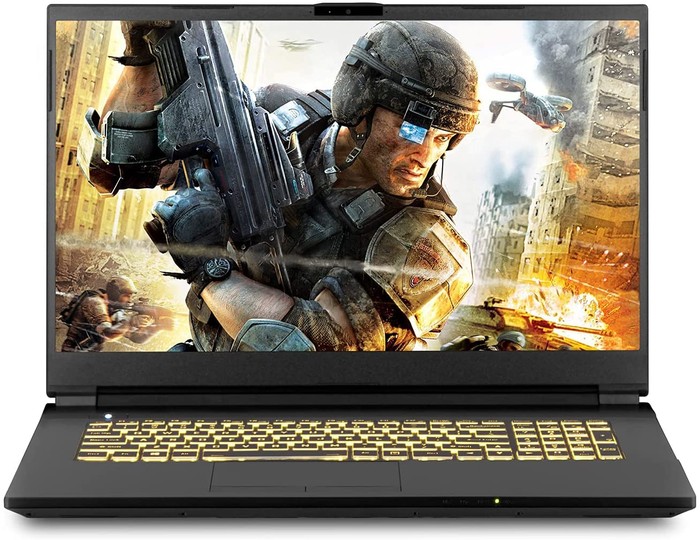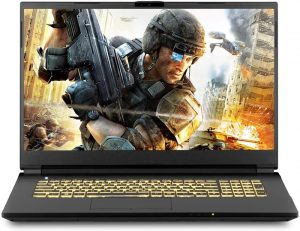 $1,380
Pros
Excellent processor (i7-11800H)
Competent graphics card (RTX 3050 Ti)
Cons
Not the best memory amount (16GB)
No IPS Panel (limited viewing angles)
View on Amazon
6
Laptop with insane price and performance ratio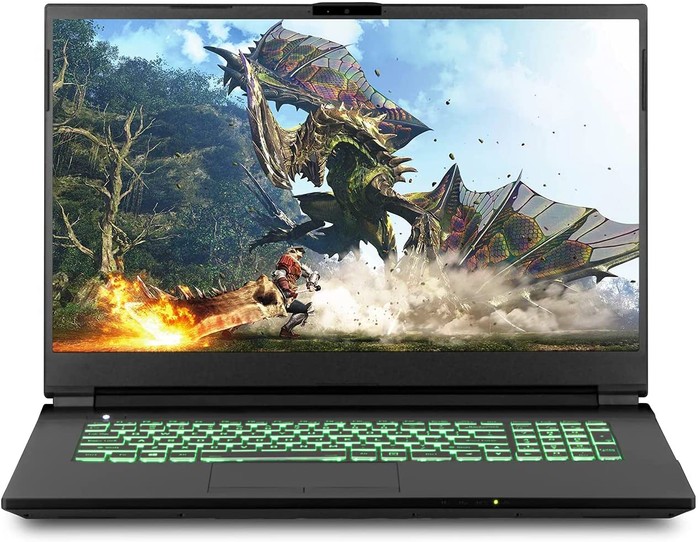 i7-11800H
|
RTX 3060
|
32 GB RAM
|
1000 GB SSD; 1000 GB HDD
|
17.3″ 144Hz Matte; 1920×1080
Pros and cons
Pros
Awesome processor (i7-11800H)
Awesome graphics card (RTX 3060)
Cons
Bulky (5.5 lbs)
No IPS Panel (inferior color reproduction)
Alternatives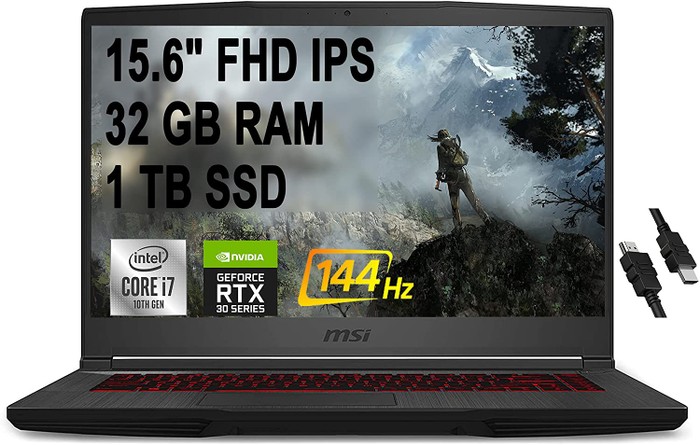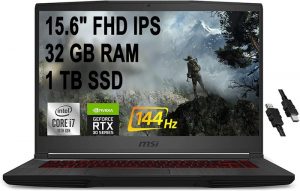 $1,700
Pros
Great graphics card (RTX 3060)
Adequate display (15.6 144Hz IPS)
Cons
Mediocre processor (i7-10750H)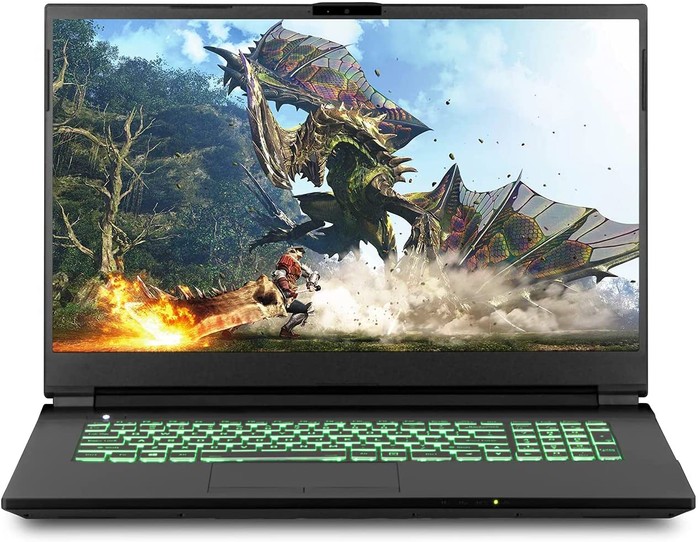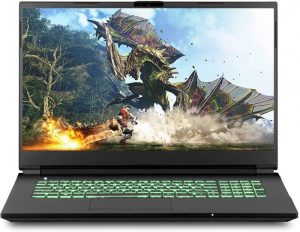 $1,550
Pros
Excellent processor (i7-11800H)
Solid graphics card (RTX 3060)
Cons
Garden-variety memory amount (16GB)
Heavy (5.5 lbs)
View on Amazon
7
The best mid-range gaming laptop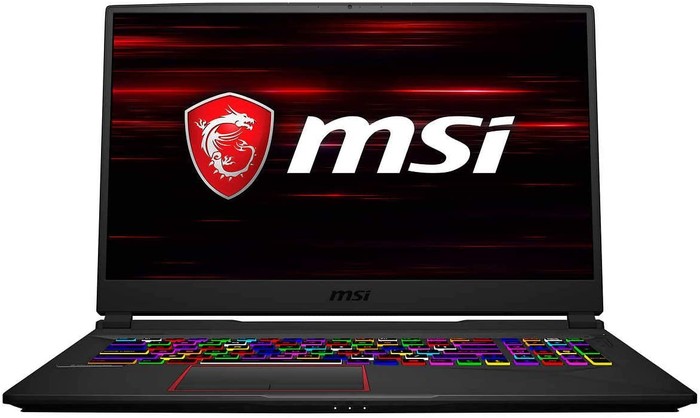 i7-10750H
|
RTX 2070
|
64 GB RAM
|
1000 GB SSD; 1000 GB HDD
|
17.3″ 144Hz IPS; 1920×1080
Pros and cons
Pros
Up to scratch processor (i7-10750H)
Decent graphics card (RTX 2070)
View on Amazon
8
Overwatch laptop under $5000

Ryzen 9 5900HS
|
RTX 3070
|
40 GB RAM
|
2000 GB SSD
|
15.6″ 165Hz IPS-level G-Sync; 2560×1440
Pros and cons
Pros
Very good processor (Ryzen 9 5900HS)
Awesome graphics card (RTX 3070)
Alternatives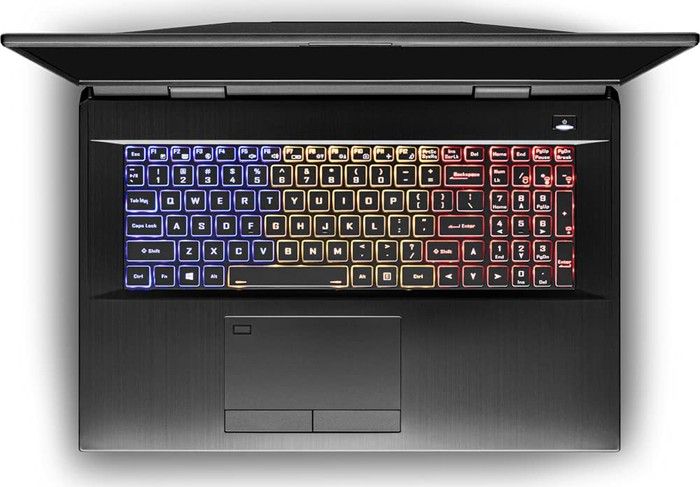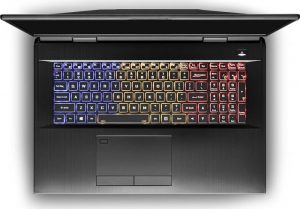 $3,750
Pros
Exceptional processor (i9-11900K)
Very good graphics card (RTX 3080)
Cons
No IPS Panel (subpar viewing angles)
View on Amazon
Table of Best Laptops for Overwatch