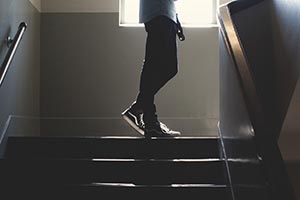 I know it can be quite difficult to find the perfect laptop for your high school needs. You need it to be relatively fast so it will not lag for at least a few years ahead. At the same time, you probably also want your new laptop to be able to play some games, maybe even the latest titles. On top of that, you might need a long battery life and a lightweight frame if you'd like to take it to school with you.
If you'll stick around with me for the next 5 minutes, I'll cover how to find the best laptop for high school and what are the best overall picks right now.
How to Find the Best Laptops for High School?
As with everything in life, if you know exactly what you want and need – you'll be on your way to finding it. For example, you can get very cheap 170$ Chromebook and it will be perfect for taking notes during classes and searching for information on the Internet. At the same time, if you want a gaming rig – a Chromebook won't cut it. If budget is not a problem, you can purchase a $2,000+ gaming laptop. High-end laptops support live streaming with ease as well.
Below, I will point out the main factors you need to be on the lookout for when searching for the perfect model. I will also provide you with a list of the top 5 best laptops for high school students.
Budget: Gaming Laptops Versus Entry-Level Laptops
As you can expect, buying a laptop for a teenager depends on your budget. If you can spend more than $1000, you can get a pretty good laptop that can run demanding games; you may even be able to play some of the more recent titles on high settings.
| Budget Range | Expected Laptop | Great for |
| --- | --- | --- |
| Under $300 | Chromebook | Note taking, browsing the internet, schoolwork |
| $300 – $900 | Budget Windows laptop | Working with Microsoft Office, watching movies, playing old games |
| $900 – $1500 | Gaming laptops / Good overall | Either great performance or great battery life |
| $1500+ | High-end laptops | Gaming and schoolwork; great performance + good battery life |
A lower budget will buy you a laptop that is perfect for things like document editing, writing essays, attending virtual courses and other things like that. It is very important to know exactly what you need for your laptop to avoid problems in the future. You wouldn't want to return a laptop or replace it and lose money because it doesn't suit your needs, right?
Performance vs Battery life
Another thing to consider is the fact that a powerful laptop comes poor battery life. That's almost always the case unless you can spend at least $1500. Entry-level laptops are the exact opposite; they have very good portability and battery life, but their performance is not that good. You need to make a decision; what are you going to do on your laptop mostly?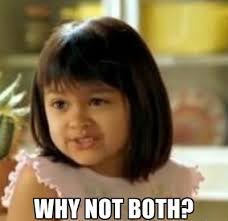 In short, performance, battery life and low price. Pick 2.
Main requirements for a high school laptop
Processor
Most of the time, any Intel Core i3, i5 or i7 is enough for a high school laptop.
If you have a very restrictive budget, don't worry if you can only afford a laptop with Intel Core i3. They're pretty decent and they won't cost you an arm and a leg. Just please avoid Intel Celeron, Pentium, and Atom processors. These are the shortest way to lag-city and unless you're considering getting a Chromebook – you'll be better off ignoring them. In the mid-range, we can find i5 processors. In i5 class, most laptops are suited for long battery life, with a few notable exceptions like i5-6300HQ that are great if you need a gaming laptop under $800. Then, there are i7 U series processors that are great if you want a compromise between performance and a long battery life.
But if you want to play the latest games or you have some "computing intensive" hobbies like working with music, videos or 3D – you should look for a better processor. Then you should look at i7 H-series processors. These are significantly faster (1.5x – 2x) than the i7 U CPUs. Right now, the most popular H-series processors are i7-5700HQ, i7-6700HQ, i7-6820HK. These are almost as good as it gets when it comes it laptop processors. Well, there are some faster models (like i7-6920HQ) but these are found in laptops starting at $3000.
Graphics card
Over the last few years, technology has evolved to the point where the latest Intel Core processors with integrated GPUs can run games at low-to-medium settings and perform video and photo editing tasks. If you don't have a large budget, you can safely pick a strong processor and it will have a good integrated GPU. It would allow you to perform most kinds of high school work and still play games like League of Legends, Dota 2 and Counter Strike: Global Offensive.
But if you're not a filthy casual a hardcore gamer, you'd like to get at least Nvidia GeForce GTX 960M under the hood. If you can spend more than $1500, you should start looking for the latest Nvidia Pascal graphics cards – 1060, 1070. These are VR-ready and they deliver desktop-level graphics performance. That's just a mouthful way of saying that they're as good as it gets. The very best GPU right now is 1080 but, just like i7-6920HQ, it is found only in the $3000+ range.
How much RAM is needed for a student
| | |
| --- | --- |
| Minimum | 4 GB |
| Great for schoolwork | 8 GB |
| Great for gaming | 16 GB |
I recommend at least 4 GB of RAM. However, RAM is so cheap these days that you don't need to be a "heavy multitaskers" (whatever that means) to justify going for 8 GB. This should be an absolute minimum for any gaming rig. And in an ideal case, look out for 16 GB. That's what I'm rocking right now and I use it all on 100 Chrome tabs.
Storage
For basic laptop for schoolwork, even a 120 GB SSD should suffice. But if you can spend 800$+, I'd strongly advise going for 250 GB SSD. That gives plenty of headroom for the future.
If you love watching movies on your laptop or want to play games that take up to 40 GB of disk space to install, you need copious amounts of storage space. Remember that storing tons of movies and games can take up quite a lot of space. But why would you be storing movies on your hard drive? It's not like you're downloading them… right? :D
In that case, I recommend looking for laptops with at least 500 GB of disk space. This should allow you to store all your movies, games, photos, videos and school documents and programs. And if you've been a fan of Steam sales, you might need more than that. Then you might be best off getting a small SSD (120 – 250 GB) for Windows and a large slow HDD for games (1000 GB).
Secondary requirements for the best high school laptop
Lightweight
There isn't much to say about portability because of you realistically most students don't bother taking their laptop with them to high school most of the time. But even then, remember that you will use the laptop for many years; this means that buying a portable laptop is a long term investment. Many of you will take it with you to college in a few years. Then, an easy to carry laptop can be crucial.
I would simply recommend not going for 17.3″ for most students as these are a real pain in the ass to carry around.
Screen Size
Screen size is most often just a personal preference. It doesn't matter that much in high school if you have a 13.3″ or a 17″ laptop, as long as you are satisfied with the specs on your unit. Larger laptops, however, let you more easily perform upgrades and install additional RAM or an SSD drive. Smaller laptops are also usually less powerful than their larger counterparts. However, smaller laptops have way longer battery life and are a lot more portable.
Battery Life
It's a good time to remember what did you chose – battery life or performance? If you chose the former, you can get away with a laptop with ~7 hours of realistic battery life. But if you chose the latter, you might need to be OK with 4 hours. And if you're in the middle, you can expect 5 hours 30 minutes.
Best High School Laptops
Best Cheap Laptops for High School
1
Best cheap laptop for high school
Celeron N3050
|
HD Graphics
|
4GB RAM
|
16 GB SSD
|
11.6″ 1366×768
|
9h
You may be wondering why this cheap $200 laptop appears in this list. Well, it's a great option if you need a very cheap and light laptop with great battery life for high school. It's also great for anyone that already has a desktop PC and want a laptop just for taking it to classes. This laptop was designed for Internet browsing, document editing and running the most common programs you would need for your high school projects. You might need to look for some alternatives to Microsoft Office suite as Google Docs and Google Sheets. But I remember using these Google web apps even on Windows. These are great for group work.
The battery life is great – you can reach ~9 hours of surfing the Web if you just dim the screen.
You get very little storage space (16 GB). Storing movies, thousands of photos and audio tracks, or large games is surely not something you can do with this laptop. But as with any Chromebook, you'll be better off using cloud storage for that.
And just in case you didn't know – it doesn't have Windows. It runs Google Chrome OS with is great for browsing the internet, doing research, writing and terrible for gaming.
View on Amazon
2
i5-6200U
|
940MX 2GB
|
8GB RAM
|
250 GB SSD
|
15.6″ 1920×1080
|
8h
This is one of the most balanced laptops when it comes to power and value. It has an i5 processor, 8 GB of RAM, 250 GB SSD. All of these sound great. On top of that, it has a great battery life of 8 hours. I wouldn't expect it from a laptop at this price range. But at the same time, it is one of the best sellers right now and for a reason.
It even has a dedicated Nvidia graphics card. Though, the video card is barely faster than an integrated chip.
The Acer Aspire E 15 doesn't have an optical drive, unfortunately. And it doesn't have a wide viewing angle IPS display panel which would make it close to a perfect laptop for high school.
View on Amazon
3
M3-6Y30
|
HD 515
|
8GB RAM
|
250 GB SSD
|
13.3″ Touch IPS 3200×1800
|
6h 20min
If you prefer portability over performance, you will surely appreciate what Asus has done with ZenBook UX305CA.
The display on this beauty is its main selling point – it has a touchscreen display with wide viewing angles and a high resolution of 3200×1800 pixels. It surely looks like a premium model without costing like one. Under the hood, you'll find Intel M3-6Y30 processor (comparable to low-end Core i3 processors) with 250GB SSD and 8 RAM. That means it's not well suited for computing intensive work and gaming but it will run smoothly due to its SSD + RAM combo.
The battery life is roughly average – around 6 hours and 20 minutes. Which is OK but I would expect more from a machine that is designed for portability. At the same, there had to be some compromises made at this price point. If you want, you could get extra ~40 minutes of battery life by reducing the resolution to a Full HD which still would look great on a 13.3″ display and by disabling touchscreen which slowly drains the battery over time.
View on Amazon
High-end and gaming laptops
4
Best laptop for high school and gaming
i7-6700HQ
|
960M 2GB
|
16GB RAM
|
500 GB SSD + 2000 GB HDD
|
15.6″ WA 1920×1080
|
3h 20min
It's hard to compare this MSI gaming rig with the entry-level models I've just featured. This MSI is all about raw power. For $1300 it packs a high-end i7 H-series processor, good dedicated graphics card, plenty of memory and some of the best storage out there. It has a 2 TB hard disk drive and a 500 GB SSD on top of that. You can store as many movies, games, photos and videos without running out of free disk space.
On top of all that, it even has a few nice bells and whistles: crisp 1080p webcam, backlit keyboard, and a multitouch touchpad.
But as you might expect, it does not have a good battery life. It's quite OK for a gaming rig but it's far from ideal for taking it to school. In fact, it's also quite heavy. I recommend it for gamers and any high schooler that wants a desktop-replacement laptop at a reasonable price.
View on Amazon
5
Best laptop for high school
i7-6700HQ
|
960M 2GB
|
16GB RAM
|
500 GB SSD (PCIe)
|
15.6″ Touch IPS 3840×2160
|
5h 40min
I've recommended this notebook quite a few times this year. And there's a good reason – compared to any other laptop at $1500, it's a great deal. It has great performance even for the most demanding tasks. I wish I had this laptop when I was working with videos in high school.
It doesn't have a huge 2 TB hard drive, but its 500 GB SSD is more than enough for most. It even uses the PCIe interface which is the fastest flash drive you can possibly get. In other words, there will be almost no delays when turning on your laptop or resuming work/play.
In short, it packs as much juice as MSI GE62 above but it rounds out the package with a great high-resolution 4K IPS touchscreen display and a decent battery life of 5 hours 40 minutes.
View on Amazon
Now you know everything you need to know to get the best laptop for high school. There are hundreds of models of varying specifications on the market today. Of course, you can spend days or weeks comparing them and finding the perfect laptop for your needs. I remember I did that back in the day. However, if you're reading this guide in 2016 – at least one of these 5 laptops should be a good option for you. And if you need a personal request – please drop a comment down below!