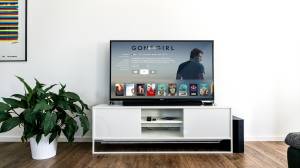 Cable television is going the way of the dinosaur. Youth have grown up with near-instant access to whatever entertainment they desire and the capacity and speed of the Internet will only increase. In most homes today you will find at least one device or another used for streaming–a Chromecast, perhaps, or an Amazon Fire Stick. The chances are good that if you're counted among the tech-savvy you have heard of Kodi, an open-source software used by millions to fulfil their entertainment needs. With some addons, it can integrate with nearly all video services such as NetFlix.
Kodi has even made it into the mainstream news, as it's growing popularity along with the affordable price of Android devices has created a market for set-top boxes running Kodi. While such pre-made boxes can be convenient for specific circumstances many people prefer having a machine that can be used for multiple tasks. The greatest benefit of Kodi is that it runs on a variety of platforms, and on relatively modest hardware. Kodi will run on Windows, macOS, Linux, and some iOS devices. In addition to being cross-platform, Kodi offers a wide variety of addons that make for an incredible entertainment experience. Today I'm going to walk you through what to look for when searching for the best laptop for Kodi so you can make an informed decision as a consumer, and I will show you a list of what I personally consider to be the best Kodi laptops.
As a Kodi user myself, I have to say it's met all of my entertainment needs and I use it on all my devices, including my laptop. In my search for the best laptop for Kodi I've extensively researched numerous devices and talked to friends and professionals alike to determine what they use, and I share that information here to help others choose the best notebook for Kodi.
What Matters Most
Since we'll be focusing on media consumption one of the most obvious areas of importance is the screen. There is a tradeoff for portability, however, as larger screens usually equate to larger and heavier laptops. It's important to decide whether you value screen size or portability more before you make your decision.
Screen Size
There is a tendency nowadays to focus on small, slim devices, such as ultrabooks. This doesn't mean you have to sacrifice screen quality, however, as manufacturers are still able to deliver impressive resolutions despite devices getting thinner and lighter! I personally wouldn't recommend anything below 11 inches for viewing media, which is roughly the size of most popular tablets. Will you find yourself often using this device in bed? Consider getting a two-in-one so that you don't have to keep the laptop laying on your lap–this often blocks air vents on the laptop that can cause it to overheat, and it also can make your legs uncomfortably hot. Most laptops will be between 11 and 17 inches, with many people being most comfortable with 15 inches.
Resolution
Displays are also getting more and more life-like as technological innovations allow us to squeeze more and more pixels into the screen. The newer resolution screens, with 3K and 4K resolutions, offer an absolutely breathtaking viewing experience whether you're watching your favorite TV show or viewing family photos. Purchasing one of these might seem a little costly but the quality is unbeatable and it's currently the best available and is likely to remain so for a few years at least, so your device won't be outdated too soon.
Storage Space
What good is a multimedia laptop without ample hard drive space for your collection? Solid State Drives(SSDs) have fallen in price and they are the best option for most consumers, but if you have a large media collection you should consider getting a laptop with two hard drive bays. This allows you to run the operating system and applications off of a SSD so that you have a lightning-fast, responsive system while you store your media on a cheaper, larger, traditional Hard Disk Drive(HDD). While HDDs are slower than SSDs there is no noticeable difference when watching videos or looking at photos and the low cost makes them an excellent option for media storage. In my opinion, the best Kodi laptop is one that has two hard drives so you can avoid lugging an external one around!
TL;DR
You can buy a laptop with an SSD and an HDD, allowing you a blazing fast system and ample storage.
Battery Life
If you'll be watching media on the go then battery life should be important to you in addition to the aforementioned specs. Unfortunately, video playback is often one of the most battery-draining tasks on a laptop. You can lower your brightness and enable other power-saving features to eek out a little more battery life but if you'll be away from a power source often then the best laptop for Kodi in your case is the one with the longest battery life! Some laptops also have removable batteries, so you can carry a spare, but this is usually a hassle and inconvenient, not to mention heavy.
TL;DR
If you'll be using Kodi on the move then pick a laptop with excellent battery life so you don't find yourself missing the ending of your favorite show!
Graphics Card
You might think that the graphics card is one of the more important aspects when searching for the best laptop for Kodi but this surprisingly isn't the case. Laptop processors are often designed towards being power-efficient so you get longer battery life, so to make up for this manufacturers use what's called **hardware decoding**. This essentially means there are [dedicated circuits on the GPU](https://www.quora.com/What-is-the-difference-between-hardware-decoding-and-software-decoding) that will decode modern video files, meaning you don't need a high-end graphics card or processor to watch videos.
TL;DR
The graphics card is probably less important than you think since the modern hardware is designed for efficient video playback. Focus elsewhere, such as storage space for a growing media collection!
The Rest
In a nutshell, when I was looking for the best notebook for Kodi I narrowed down the requirements to only the most important: screen size and resolution, storage space, and battery life. Memory(RAM) is less important here since watching media isn't a RAM-intensive task, and other laptop features such as keyboards, peripherals, etc aren't as important as the items listed above.
It's worth noting, though, that if you'll be using external drives to transfer or watch media you should make sure the device has adequate ports for your needs. Many modern devices are [shipping with a single USB-C port](http://in.pcmag.com/laptops/37429/feature/what-is-usb-c-an-explainer) rather than the traditional two or three USB ports. You may need an adapter, if so. Most of our data is often stored in the cloud these days so this is rarely an issue for consumers.
Now that we've identified the most important attributes to look for in the best laptop for Kodi we'll take a look at my own curated list of devices.
The Best Kodi Laptops
1
Atom x5-Z8500
|
HD Graphics
|
4GB RAM
|
64 GB SSD
|
1280×800
We'll start the list off with one of our smaller contenders, the Asus Transformer Book! While this does have a fairly small screen at 10.1 inches, it is a very convenient and lightweight device, making it one of the best notebooks for Kodi if you happen to travel a lot. While the battery life is average it does charge faster than other devices, meaning you won't be tethered to an outlet as long. It has HDMI and a USB Type-C port for external devices, and the USB port may especially come in handy since this device has only 64GB of storage. If you stream your media from remote servers rather than storing it locally the lack of storage space may not matter to you. If portability, convenience, and convertibility matter the most to you then this may be the best Kodi laptop for you.
View on Amazon
2
M-5Y10C
|
HD Graphics
|
4GB RAM
|
120 GB SSD
|
1366×768
|
5h
The Thinkpad Yoga 11E has a faster processor than the Transformer Book and weighs slightly more, but it makes up for it with more storage space and a beautiful 360-degree flip screen that allows you to use it as a controller for Kodi. While 120GB is larger than the Transformer it is still fairly small if you have a large media collection, though the Yoga 11E does have USB 3.0 and 2.0 ports to use external drives with if needed. The Thinkpad brand is renowned for its durability so if you're hard on your laptop and need something built to last, consider the Yoga 11E the best notebook for Kodi.
View on Amazon
3
i7-4650U
|
HD Graphics 5000
|
8GB RAM
|
250 GB SSD
|
2160×1440
|
8h
This device has had a great deal of love since it was first released. It is one of the lightest two-in-one devices on the market and offers excellent battery life at about eight to nine hours! If you prefer using your tablet over your laptop then look no further as this has all of the convenience of a tablet while still allowing you to use it as a laptop if you need to; it runs Windows 10 and all the traditional software you may need, such as MS Office. This is the best laptop for Kodi if you prefer a tablet-sized device but don't want to sacrifice the functionality of a laptop.
View on Amazon
4
M3-6Y30
|
HD 515
|
8GB RAM
|
250 GB SSD
|
3200×1800
|
6h 20min
This is a nice mid-range ultraportable with good battery life and gorgeous construction, featuring an aluminum body and a stunning 3K screen. It is thin and light but lacks the convenience of a tablet or two-in-one, though it makes up for it by being feature-rich yet affordable. The solid construction and professional appearance make it the best notebook for Kodi for anyone who wants business-class looks and performance without breaking the bank.
View on Amazon
5
i7-7500U
|
HD 620
|
16GB RAM
|
120 GB SSD + 1000 GB HDD
|
3840×2160
If money is no concern and you want the fastest, most capable device for Kodi with plenty of storage, this is the one for you. It features a whopping 16GB of RAM, more than you'll need for Kodi, and a speedy i7 processor. The elegant design hides the true powerhouse nature of this laptop, sporting a 4K screen and an internal SSD available in 128GB or 512GB in addition to the 1TB HDD. Do you have a large media collection, or want a laptop capable of **anything you throw at it**? This is the best Kodi laptop in that case, and it is my personal favorite as well. It isn't the lightest on the list but it's impressively lightweight for the hardware it's packing!
View on Amazon
Table of Best Laptops for Kodi
In Conclusion
The best laptop for Kodi depends on the user's own needs, but hopefully the friendly advice I've offered here leaves you feeling confident enough to make a purchase. If you have any questions or concerns, feel free to leave a comment below.