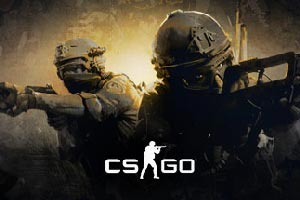 Finding the right laptop for gaming right now can seem a bit tricky. There are plenty of laptops with 9th gen Nvidia cards but the latest gaming laptops are coming with 10th gen cards. Also, the Intel has released a few 7th gen processors and that raises a question – should you wait or should you get what's the best right now? And what laptops are the best?
In the guide, I'll focus on Counter Strike: Global Offensive and which laptops are best for it. In that case, you might not even need a brand spanking new laptop with 1080 SLI. That would be an overkill.
To make matters simple, I've split it into 2 parts: requirements for a CS:GO laptop and what laptops are the best.
What to keep in mind
Budget
The cheapest laptops that can run CS:GO smoothly on low graphics settings cost ~$600. How much above that you want to go depends on the visual settings you want to play on.
The final price tag can skyrocket if you want to play CS:GO above Full HD resolution and you want to stream it through Twitch, Azubu or etc.
What processor is needed?
Processor is the #1 specification that decides how well CS:GO will run. You'd guess it's the graphics card, but CS:GO relies quite a bit on the CPU and laptop GPUs can reach very similar performance compared to desktop models (not taking possible overclocking and SLI setups into account).
Of course, we're looking at nothing less than a 5th gen Intel processor, though 6th generation processors are the most common. There are a few laptops with 7th gen processors but you definitely do not need to insist on getting one.
There are 3 relevant classes of processors that we should take into consideration:
i5 U-series (minimum)
i5 HQ-series and i7 U-series (recommended)
i7 HQ/HK-series (best)
If you want to stream on Twitch or Youtube from time to time – look for HQ/HK processor. Otherwise – i5 HQ or i7 U-series processor will do just fine.
Ideal amount of RAM for CS:GO
Our starting point is 8 GB of RAM. Having less than 8 GB might cause some slight lag when multitasking. The 2 most obvious instances are alt-tabbing from CS:GO to other software and using 10s of tabs in web browser.
Do you need 16 GB? It depends. I would say that most gamers these days should go for 16 GB. And anyways, if you're targeting at ~$1000 – getting 16 gigs of memory is basically mandatory.
GPU
GPU becomes very important only when you want to play on high visual settings and on high resolutions (above 1920×1080).
For simply running CS:GO on medium graphics, even an integrated graphics card will suffice.
There's really no reason to go for anything more than Nvidia GeForce GTX 960M. You might want to go for GeForce 1050 or 1060 if you want to play more demanding games, but unless you're searching for a VR laptop or a laptop for 4K gaming – all additional power will go entirely to waste.
Secondary
Solid State Drive for CS:GO
I'm a big fan of SSDs. But for gaming they are not critical. But they are an essential piece of general computer responsiveness. Nowadays, old-school spinning HDDs are the main bottleneck for any I/O bound task which is nearly everything apart from gaming and raw computational work.
Compared to regular hard drives, SSDs still cost a pretty penny. But these days, when most of the music and video is streamed and not downloaded – even a 250 GB SSD can go a long way.
If you're searching for a larger machine – 15.6″ to 17.3″ laptop – you'll probably have an option of SSD + HDD setup. That is ideal if you want speed and a lot of space for files. But if you don't need that much – having only an SSD will save you on price, weight and battery life.
Let's talk numbers. I would strongly advise getting at least 250 GB SSD. These start at $500. Meanwhile, 500 GB can be found in laptops starting at $850 (if we ignore a few outliers that have insufficient CPU for CS:GO). But if you want a discrete GPU, i7 GPU, 16 GB of RAM and at least average battery life and display quality on top of the 500 GB SSD – you'll need at least $1200. There are a few ways to hack down this price to ~$950 by manually upgrading RAM and SSD.
Battery Life
Battery life for gaming is mostly is irrelevant, however making sure you have enough power when you are not playing CS:GO is a sensible decision. Since we don't need a laptop with the best CPU or GPU, we can expect to reach 5-7 hours on some of the notebooks. Just don't forget that this figure translates to 1-2.5 hours of gaming.
4 Best CS:GO Laptops
1
Cheap and Performant Laptop for CS:GO
i7-6500U
|
940MX 2GB
|
8GB RAM
|
250 GB SSD
|
15.6″ 1920×1080
|
8h 30min
Main pros/cons:
Great performance for such price: i7 CPU + dedicated lower mid-range GPU + 250 GB SSD

Surprisingly good battery life for a 15.6″ laptop

No IPS panel
2
Best Laptop for Counter Strike
i7-6700HQ
|
960M 4GB
|
12GB RAM
|
250 GB SSD
|
15.6″ IPS 1920×1080
|
4h 20min
Main pros/cons:
Can play Counter Strike: Global Offensive on highest settings and above Full HD resolution

Can be used to play latest PC gaming titles

Short battery life of ~4 hours and 20 minutes
3
Top 17-inch laptop for CS:GO
i7-6700HQ
|
GTX 1060 6GB
|
16GB RAM
|
250 GB SSD + 1 TB HDD
|
17.3″ 1920×1080
|
3h 40min
Main pros/cons:
Total powerhouse with latest generation Nvidia graphics card

Good cooling system

Bulky and limited screen viewing angles
4
Portable Laptop for CS:GO
i7-7500U
|
HD 620
|
16GB RAM
|
500GB SSD (PCIe)
|
12.5″ Touch IPS 2560×1440
|
4h 30min
Main pros/cons:
Bright, vivid display and a large SSD storage

Beautifully designed light laptop

No dedicated GPU. Can play CS:GO on high settings (1080p), but other games will be stuck on low/medium settings
Table of Best Laptops for CS:GO
Don't forget to check out the Overwatch laptop guide.