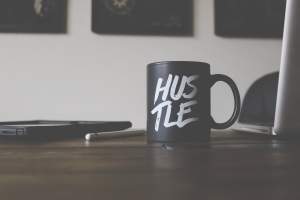 It's amazing; the advances in laptop computing have placed what used to be a diminished computing experience into a position where portable computers often perform as well as most desktops. As a result, many folks like me are completely eschewing the desktop experience in favor of the laptop one. This change up has completely revolutionized my computing. As a person who finds himself in need of a more powerful experience, I know that there are perspective buyers like myself who need a feature-rich laptop, which is why I decided to create this guide on the best high-performance laptops.
What specs we need to get right
There are many excellent advantages to consider when you own a high-performance laptop. These machines are some of the best on the market and are typically more reliable than cheaper models that are primarily designed for browsing and light work. In addition to this, these are some of the most versatile laptops on the market; they can game, work, and design with ease. Let's take a look at some more excellent advantages of these types of laptops.
Overall performance
Speed is especially important in 2 main cases: gaming and computing-intensive work.
For gaming, we should care about graphics card and processor, while for work we should primarily focus on processor, SSD and RAM. There are some exceptions, for example working with 3D, video, CAD, hardware-accelerated computing (hashing, data processing, CUDA-driven operations and other fancy phrases).
Processor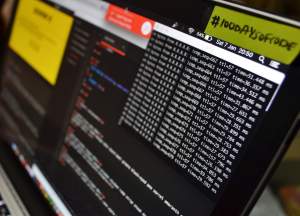 So we'll start with the basics by covering CPU architecture, memory hierarchy, cores, threads, clock speeds, Hyper-Threading, speed-stepping… hey… HEY! Wake up! Ok ok, with all these metrics it might seem problematic to know on what to focus on. All these numbers can be boiled down to the only thing that matters – measurable performance. Besides, it's what we're looking for! It can be roughly estimated with benchmarks. I prefer 3DMark CPU score and Passmark. Bigger number – better processor. Simple enough?
If you have nothing better to do – The Spectrum recently did a great write-up about processors, check it out for some guidance.
TL;DR
Oh boy, 2016 was all about i7-6700HQ processor, so I guess in 2017 and 2018 we'll just see i7-7700HQ in every high-performance laptop. i7-7820HK, i7-6920HQ,i7-7920HQ and Xeon CPUs are an option if you're willing to spend over $2,000.
File access time
Access time is the time it takes for a piece of software to access a piece of information on a hard drive. A powerful, high-performance laptop will have very short access times so that you can access files and information in scant nanoseconds. For more information on access time for both RAM and your hard drive, Webopedia has a great guide.
But for simplicity's sake, just remember that for most of us, hard drive is the major bottleneck for access time. And for that, just remember the storage options you'll see in laptops (#1 being the best and #4 being the worst):
M.2 PCI-Express SSD (preferrably with NVMe)
SATA SSD (over M.2 or straight SATA)
7200RPM HDD
5400RPM HDD
Also, just to cover all the bases – RAM version is not that important. DDR4 is slightly better than DDR3 but not by much. It shouldn't ever be a deal-breaker. Even in synthetic benchmarks designed to showcase DDR4 avantages, it barely comes out on top. And that's when we compare gaming-grade RAM modules which you will not find in any laptop. I'd go for DDR4 just for its lower power consumption and possibly cheaper memory in 2-3 years time.
For a comprehensive guide on RAM, check out How Stuff Works.
TL;DR
For high-performance look for 512 GB NVMe SSD + 16 GB DDR4 RAM. If you're on a budget – just make sure you're simply getting an SSD (or a laptop that can be upgraded to have one) + 8 GB RAM.
Gaming on high settings
As a general rule, any notebook with Nvidia GeForce GTX 960 or better can be considered a laptop that can provide some quality gaming. Thought, GTX 1050 and GTX 1050 Ti are slowly pushing 960M out of the market, as both of them can be found in the same price range ($800-$1400) and they're faster than 960M.
For optimal gaming, you'll want a NVIDIA GTX 1060 model or above; in fact, these are the graphics cards that can be capable of delivering a virtual reality experience. Personally, for a laptop with 1060 or better GPU, I might spend some extra dollars for a screen with a higher resolution than 1920×1080, Nvidia G-Sync and optionally, higher refresh rate – 100Hz to 120Hz. Not a priority, but it's nice to have.
TL;DR
Good: GTX 960M, 1050, 1050 Ti
Great: GTX 1060, 1070
Best: GTX 1080
Storage size
Since many people use their powerful laptops for video editing, data processing, music production, it's imperative that you have enough space onboard to store your media files. With this in mind, I always like to purchase my machines with at least 500 GB of storage space.
At the same time, if you're going for a larger laptop (15.6″ to 17.3″) – you'll find some models with SSD + HDD setup. In that case, depending on my budget I might go for 500 GB SSD + 1 TB HDD or even 2 TB SSD + 2 TB HDD.
Best performing laptops
1
Cheap high-performance laptop
Intel Core i5-6300HQ
|
GTX 960M
|
8GB RAM
|
1000 GB HDD
|
1920×1080
|
5h 30min
MSI GL62 6QF-628 comes with a moderately powerful i5-6300HQ has four independent cores that can provide a sizeable chunk of processing power. When it comes to graphical performance, it has a NVIDIA 960 mobile GPU that is powerful enough to play several newer games at very reasonable framerates and resolutions, but not all.
For the price, you'd be getting a great high-performance model, but you will have to sacrifice some features. The first thing that is noticeable about this laptop is its weight; the laptop weighs about ten pounds, which can lead to some fatigue when carrying it. In addition to this, this machine only comes with eight gigabytes of RAM, but fortunately, you can upgrade the memory on this MSI laptop. For gamers, the screen on this laptop has a matte finish, which is perfect for helping you avoid glare when playing.
View on Amazon
2
Good mid-range option
Intel Core i5-7700HQ
|
GTX 1050
|
16GB RAM
|
256 GB NVMe SSD + 1 TB HDD
|
1920×1080
This laptop uses the all-new 7th generation Intel Core i7-7700HQ processor. It's significantly faster than the 6300HQ. Installed within this speedy machine is a NVIDIA 1060, which is a much more powerful GPU that can run the majority of the current generation of computer games. In fact, this is a virtual reality capable laptop that you can play your Oculus Rift or HTC Vive games on. Though, it would be better to go for 1060 for VR gaming.
One of the standout features that impressed me about this laptop is its NVMe + HDD combo. The only place where this high-performance device faltered is in its battery life; it will only last just ~3 hours.
View on Amazon
3
Great VR-ready performance notebook
Intel Core i7-6700HQ
|
GTX 1060 6GB
|
12GB RAM
|
120 GB SSD (PCIe) + 1000 GB HDD
|
1920×1080
Another MSI high-performance laptop, the GE62VR Apache Pro-026 provides some great functionality with some truly premium components. First, this laptop runs an i7-6700HQ processor that is very powerful and has Intel's Turbo Boost tech that allows the processor to run above its base operating frequency. This form of overclocking is very gaming-friendly, and the CPU's four cores also provide a very quick level of performance.
In addition, the graphics card is virtual reality ready and has an impressive 6 GB of VRAM. Additionally, MSI also provides a healthy amount of standard RAM in this machine – a full 12 GB. Finally, the screen for this laptop is also very impressive with a non-reflective finish, but it is also somewhat limited to a standard resolution of 1920 x 1080. Overall, this is a great high-performance PC for those who have a moderate amount of money to spend on an upgrade.
View on Amazon
4
An all-rounder
Intel Core i7-6600U
|
GTX 940M 1GB
|
16GB RAM
|
500 GB SSD (PCIe)
|
3000×2000
|
9h 30min
One of the more impressive laptops to come out in the last two years is Microsoft's Surface Book. This laptop represents the company's first foray into the world of the laptop, and they did an excellent job with it. Firstly, it is completely convertible into a tablet that has an excellent resolution of 3000 x 2000; this provides some of the best performance in a display available, pixel for pixel. While the processor only has two cores for computations, the Intel i7-6600U does provide adequate processing power.
One of the best features of the Surface Book is its portability; it only weighs about three and a half pounds, which makes it one of the easier to carry high-performance laptops. Finally, it also has a very extensive battery life; it can last for almost ten hours when unplugged.
View on Amazon
5
Power overwhelming
Intel Core i7-6820HK
|
GTX 1080
|
32GB RAM
|
500 GB SSD (PCIe)
|
1920×1080
The final laptop on our list of high-performance models is the MSI VR Ready GT73VR. As you might have guessed from its name, this laptop is designed to be ready to use for virtual reality enthusiasts. For gamers, the i7-6820HK is very overclockable so that you can squeeze a lot of extra power out of this laptop. If you need a top-of-the-line graphics experience, this laptop provides the best graphics available with its NVIDIA 1080 graphics card.
This is nowhere near a cheap model of laptop; it uses a 500 terabyte solid state drive as its main source of storage, which definitely must have driven the price up a bit. Additionally, it's an almost nine-pound laptop, so you won't want to be carrying it around everywhere with you.
View on Amazon
Overview of Best High Performance Laptops
Wrapping it Up
Sometimes you need a more powerful laptop in your day to day, and the products that we've covered here are great examples of high-performance laptops that can provide a truly excellent experience. Each laptop will not disappoint, but if you have questions about features that I didn't cover, then shoot me a comment, and I'll talk to you specifically about what your next high-performance laptop should have.